The Glenlivet – one of Mr Sloan's favourite single malt whisky distillers – have been inspired by the iconic British Code breakers to create The Glenlivet Code limited edition Single Malt Scotch whisky which has been released without any cask information or tasting notes to put the senses of whisky connoisseurs like Mr Sloan to the ultimate test by pushing the boundaries of flavour exploration. Fear not if that puts you out of your comfort zone – The Glenlivet will reveal the full details of Code's nose and tasting notes at the end of 2018.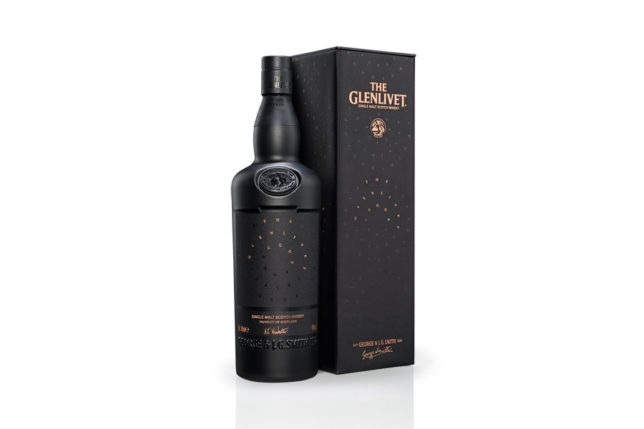 Presented in a luxurious opaque black bottle, The Glenlivet Code has been crafted from specially selected casks that have never before been used by the distillery. Code thus offers a totally new flavour experience whilst staying true to the flawlessly smooth and fruity flavour that has made The Glenlivet famous.
To support the launch, food and drink connoisseurs around the world are being challenged by The Glenlivet to embark on an interactive digital flavour journey, inspired by the famous British codebreakers of WW2. The game is on to crack the code at www.theglenlivet.com/en-en/the-code
Those adventurous enough to accept the challenge will begin by pouring themselves a glass of The Glenlivet Code before swirling the amber liquid and taking their first sip to commence the Journey. In the virtual underground room, the ultimate flavour test begins by deciphering Code's secret tasting notes starting with aromas. Do you detect caramel, toffee or dark chocolate? Is that floral, dried fruit or smoke on the nose? Do you taste pear, orange or cherries? Is that banana, pineapple or plum on the palate?
The Glenlivet's Master Distiller, Alan Winchester, challenges participants to decode the hidden flavours of this unique whisky, choosing aromas for the nose and palate with strength of intensity from mild to intense from thousands of possible combinations to form the eight tasting notes.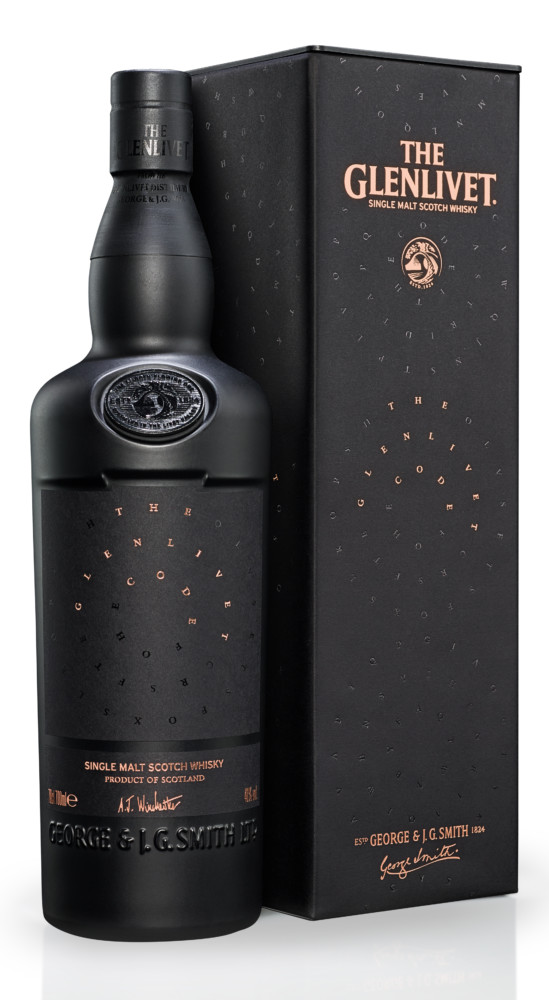 Visitors who complete the exploration will receive a cipher of their tasting notes and a percentage score of their accuracy with the lowest rating being Novice Distiller and the highest being Master Distiller. Scores can then be shared on the website's Leaderboard and on social media, to generate conversation between fellow whisky enthusiasts.
Alan Winchester, The Glenlivet Master Distiller, comments: "With The Glenlivet Code, we had a unique opportunity to create a whisky that has never been crafted before, using new casks and techniques to push the boundaries of what people expect from The Glenlivet."
"This year's limited edition is a labyrinth of flavours that will test the senses of even the most discerning whisky drinker and we're excited to invite consumers worldwide to take on the ultimate challenge by unlocking its mystery taste. The interactive experience will allow whisky enthusiasts at all levels to build their knowledge of the category while also developing a deeper understanding of The Glenlivet."
The Glenlivet Code is £100 available globally. Members of The Glenlivet Guardians – the online hub for fans to engage with the brand and each other – will be first to discover the official secret tasting notes of The Glenlivet Code when they are unveiled by Alan Winchester later in the year. To get ahead of the secret and gain exclusive insight into The Glenlivet, you can sign up to become a Guardian here: www.theglenlivet.com/en-en/the-guardians/become-a-guardian