The Grill on the Market by Blackhouse is located at 2-3 West Smithfield, opposite Smithfield Market, close to St Bart's hospital, and a few minute's walk from Farringdon tube station. Smithfield, the site of the famous meat market is a fitting spot to throw open the doors of Blackhouse, Grill on the Market and welcome the Capital's carnivores once again.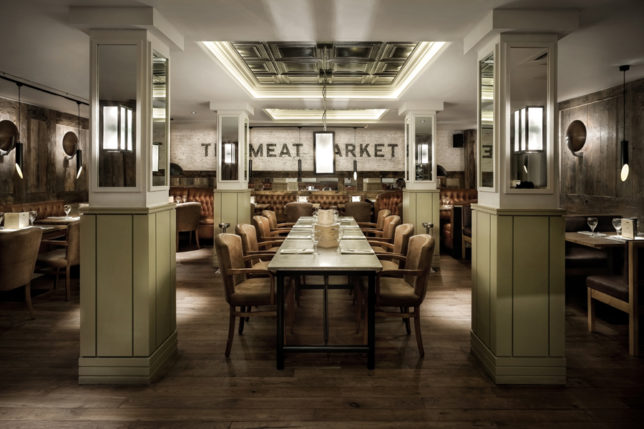 A new look, new cuts and a hefty 'Book of Beef' pay homageding. Take your pick from the large selection of booths in the front of the restaurant, or for a more intimate atmosphere walk upstairs to the main dining room. to the beautiful bovine as their no-nonsense approach to butchery is back.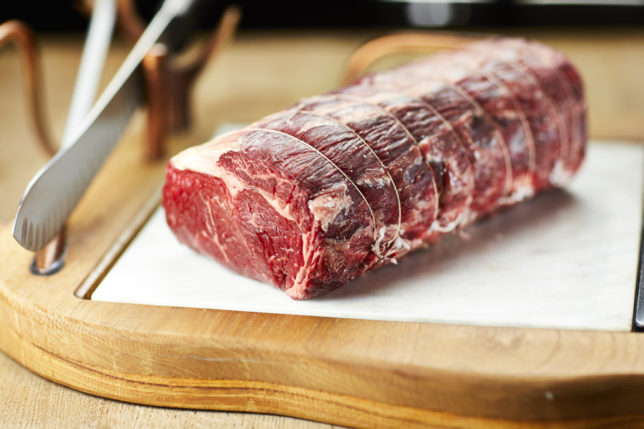 Once the site of the original market butchery in the 10th century and now the home of London's most-wanted steaks, the restaurant blends original old-school features with 1940's architectural design. Paying homage to the existing market with exposed brick walls and dark lighting, the restaurant is decked in cream hues with contrasting rich leather booths, mirrored panels and natural wood-cladding.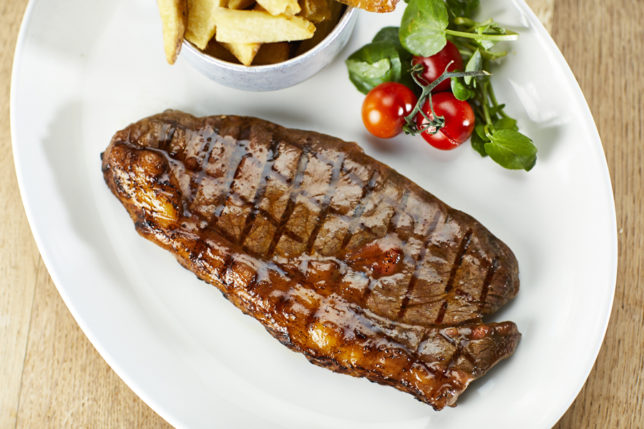 In anticipation of the star of the show – Blackhouse starters certainly hold their own, with the likes of piri piri calamari with saffron mayonnaise; beer battered Cumbrae oysters with jalapeño and tartare sauce; and St. Louis bone in rib with a sticky orange and honey glaze crackling.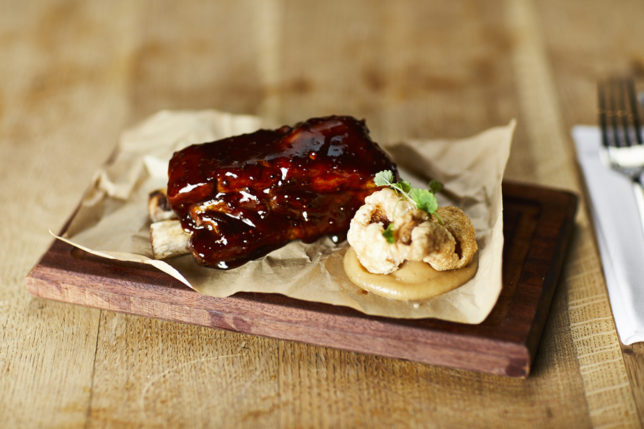 To start, I had the Salmon Tartare which comes mixed with whole grain mustard, chopped onion and cucumber, lemon juice and a hint of chilli. This is served with some thinly sliced toast.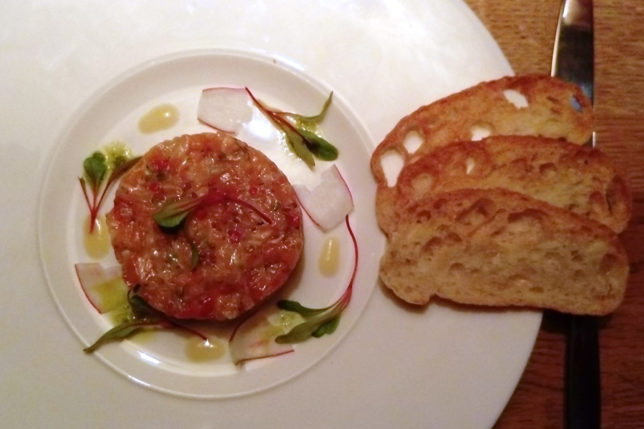 The hidden very soft boiled quails egg adds a velvety texture to the chopped raw salmon. The dish's sharp slightly acerbic taste sharpens the appetite.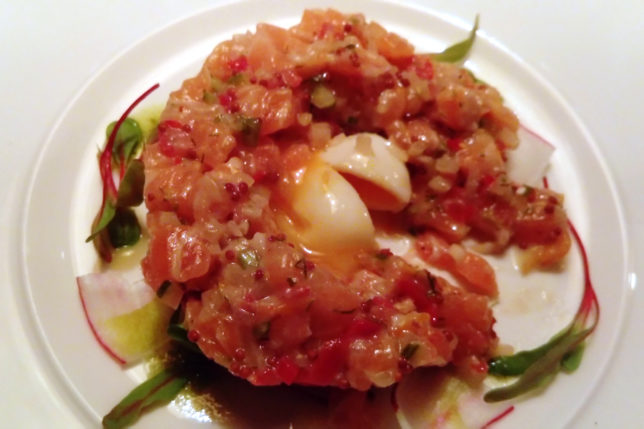 Premium cuts – 15-year-old English, Galician, beer-fed Wagyu and an Australian fillet – sit alongside quality classics, including an Argentinian ribeye and Scotch sirloin. All beef is aged for at least 28-days to ensure the upmost tenderness and flavour in each bite.
For the main I chose the 50 Day Aged Galician Sirloin served medium rare. The animal is pastured for 15 years before slaughtering and then the meat is aged for 50 days.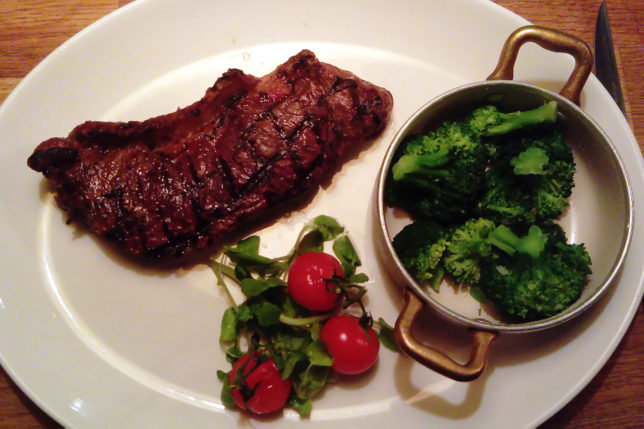 Full of deep rich meaty flavour, the steak had a succulent soft texture. There is a good amount of fat that's very flavoursome with a melting texture that's too good to leave behind.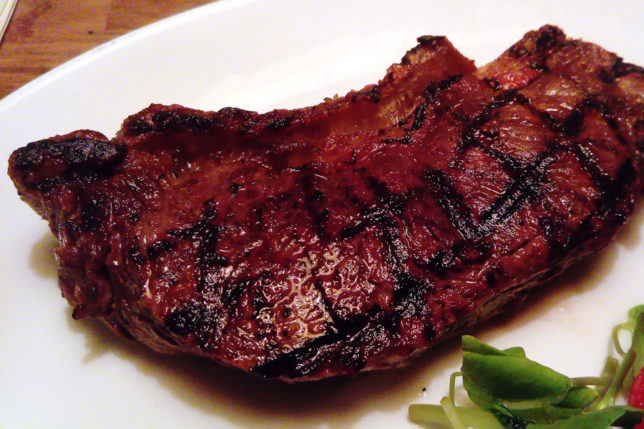 Bypassing the carnivores club, extra emphasis has been placed on quality seafood. New dishes on the menu include breaded hake with melted cheese and parsley sauce; poached salmon in an English garden vegetable broth; and seared sashimi tuna.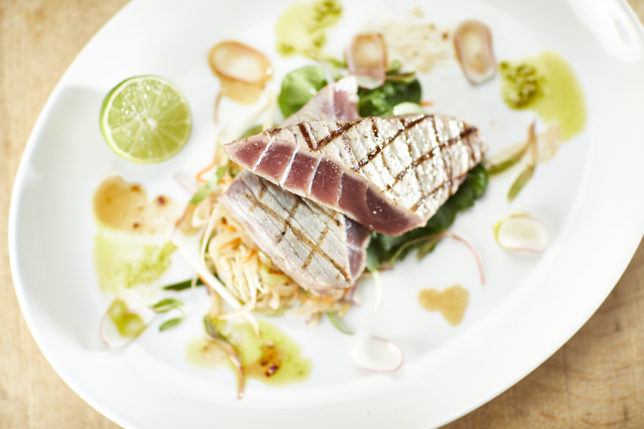 Still standing strong on the list is the all-time favourite – whole or half lobster – dressed in a choice of garlic butter, cardinal sauce or thermidor sauce. To accompany my main I ordered Steamed Broccoli and a small Gem Wedge Salad with bacon crumb and balsamic reduction.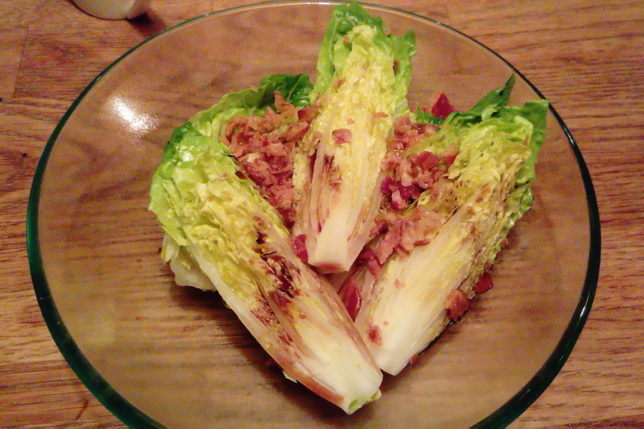 Desserts include Rich Chocolate & Salted Caramel Pot served with chocolate cornflake florentines and Pineapple Pappardelle with chilli, mint & coconut ice cream. However, the Sticky Toffee Pudding is definitely worth writing home about.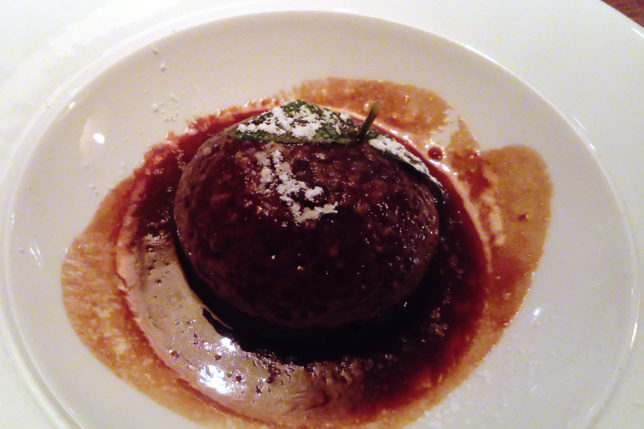 From the first forkful, you'll see why it's the most popular dessert on the menu. Try it either as it comes with vanilla ice cream or for a sweet and sticky indulgence, try it with their luscious cherry syrup.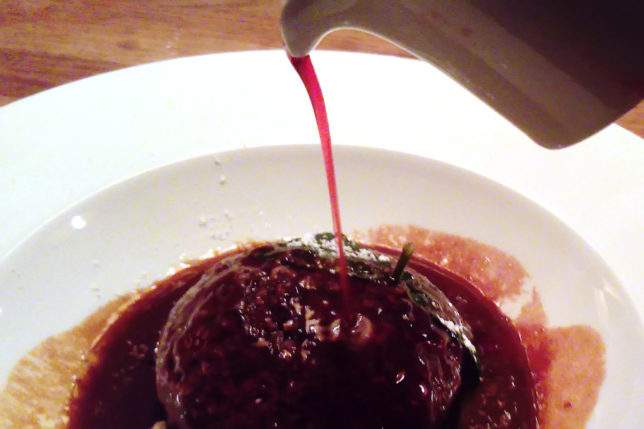 Cocktails include the Butterfly Perch with light and complex flavours that go perfectly with Seabass. The signature Australian fillet pairs well with the seasonally smoky notes of the Steak Holder. Other speciality serves include Smokey Old Fashioned with Woodford Reserve, maple syrup, aromatic bitters and wood chip smoke to finish. Enjoy 2-for-1 on your chosen poison, every day between 5pm – 7pm.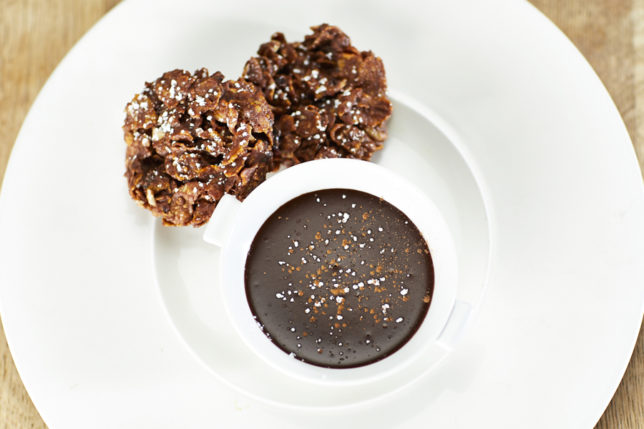 A carefully-sourced collection of wines by the glass shares menu space with a stellar line-up of sparkling grapes, including two British wines from Chapel Down in Kent. Those looking for an after-work drink or a light bite can take a stall at the large island bar and enjoy listening to the live pianist every evening.
Blackhouse, Grill on the Market
2-3 West Smithfield, London EC1A 9JX
020 7246 0900
www.blackhouse.uk.com
T: @GOTMSmithfield
I: @thegrillonthemarket