Thomas's Café at Burberry offers calm refined elegance and a spa like escape from the hustle and bustle of Regent Street just off the main thoroughfare on Vigo Street. Delivering a characteristic British, all-day dining experience, Thomas's Café at Burberry invites diners to enjoy favourites such as the Sutton Hoo chicken salad, Bembridge lobster benedict, truffle crisps and quintessentially British afternoon tea. Thomas's Café at Burberry embodies the British aesthetic of the Burberry brand in everything from its stylish interiors designed by The New Craftsmen to the signature dishes on the seasonal menu crafted by the chef.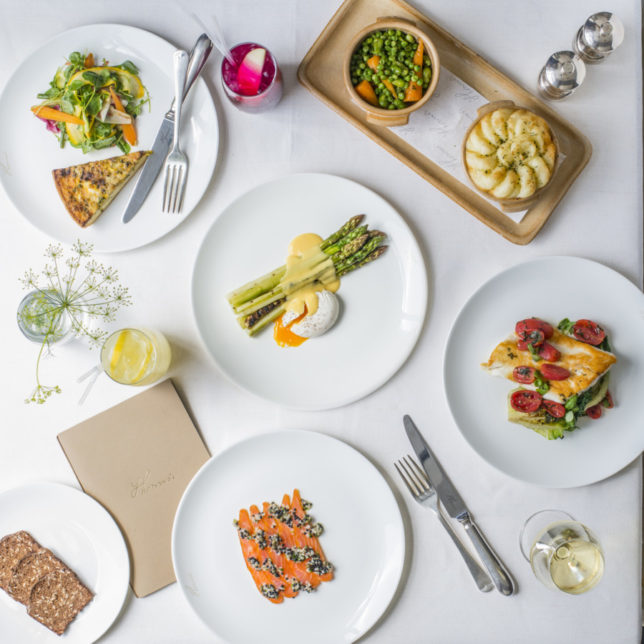 Named after founder Thomas Burberry, Thomas's Café at Burberry is located across two floors of the 121 Regent Street flagship in London with a separate entrance on Vigo Street. Café style seating downstairs overlooked by large windows and the tempting Cake Table is joined by a more formal dining space upstairs in the restaurant.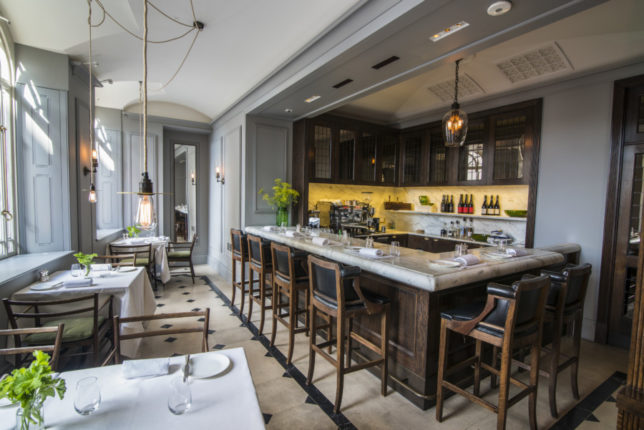 Thomas's Café at Burberry serves an all-day menu of British classics, from breakfast to afternoon tea through to champagne and oysters. The ground floor café is great for grabbing a coffee or a quick bite to eat and the first floor restaurant is perfect for those looking to while away the time at a more leisurely pace.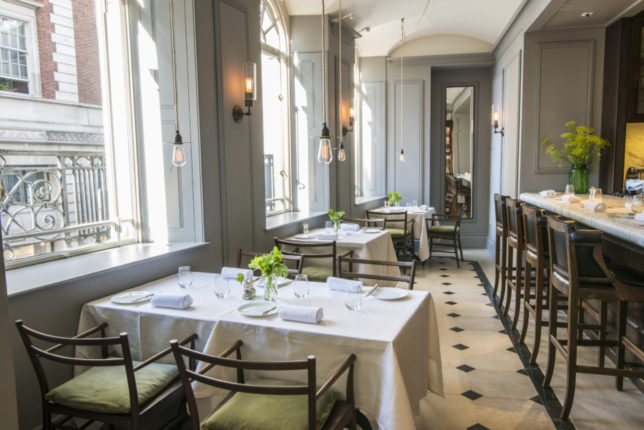 The menu at Thomas's Café at Burberry is based on the finest seasonal produce from small farmers and artisan suppliers across Britain and showcases produce such as Secret Smokehouse Salmon, Sutton Hoo Chicken, Wye Valley asparagus and British cheeses like Cropwell Bishop, Montgomery's Cheddar and Mrs Kirkham's Lancashire.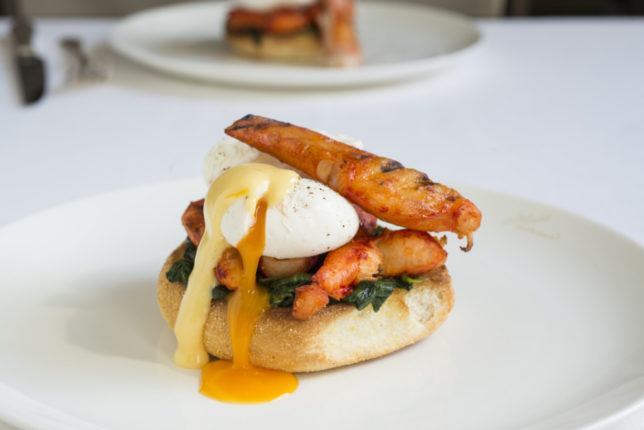 The peaceful ambience, stylish interiors and exceptional service make Thomas's Café at Burberry the ideal spot for working lunches, business meetings or simply a great place to share quiet conversation over a lunch with an old friend.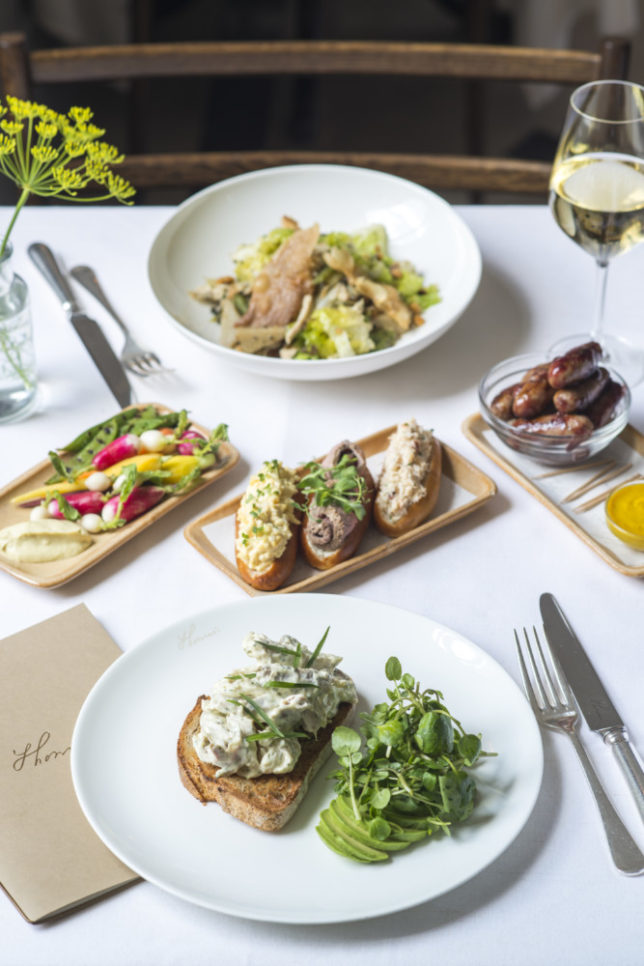 The lobster is a popular choice with diners – juicy succulent seafood served with chips or Benedict-style with English muffin and spinach. The Irish Carlingford oysters are an indulgent option for seafood lovers dining at Thomas's Café at Burberry.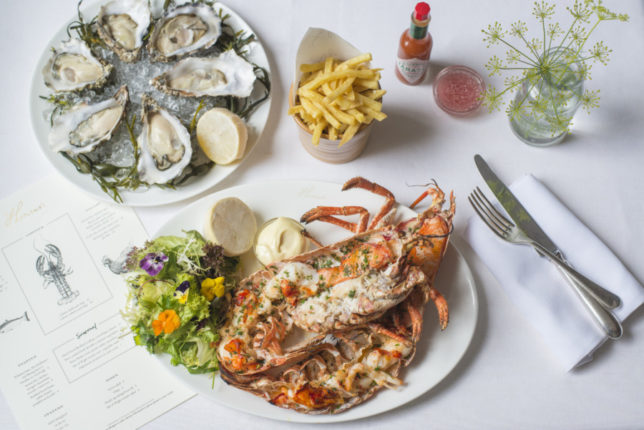 Also popular is the quintessentially British Afternoon Tea served later in the day at Thomas's Café at Burberry.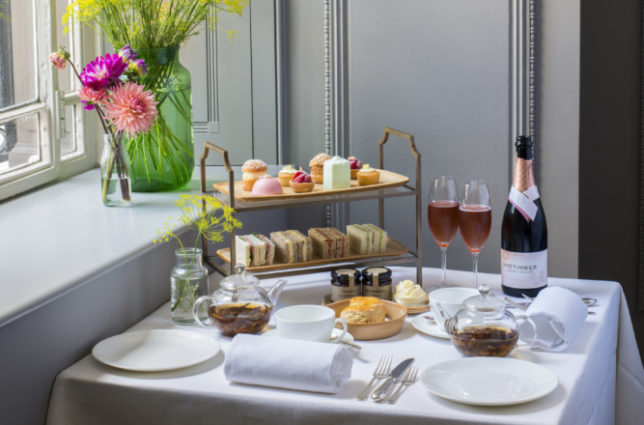 This great British tradition is raised to new heights with carefully crafted cakes and superb sandwiches.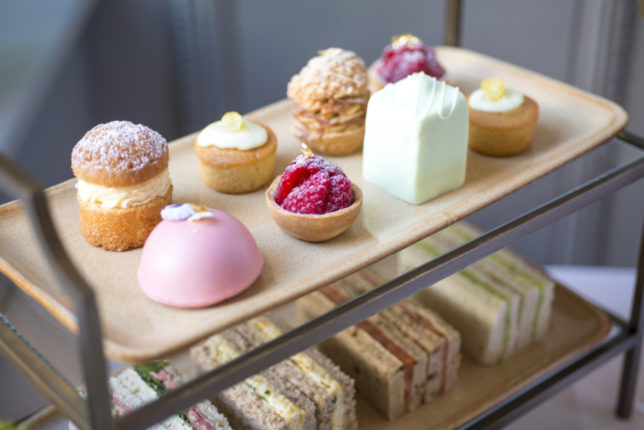 As soon as we arrived for lunch at Thomas's Café at Burberry, we were whisked up the spiral staircase to the first floor restaurant and shown to our table by the window. As we perused the menu, we indulged in a very special tea. The A'a Black Tea from Big Island Tea Garden in Hawaii might be £20 a pot but it is worth every penny and perfect for a special occasion. Reportedly only 1000 people each year have the opportunity to taste each limited edition batch.
With a smooth, complex and well-rounded flavour profile that includes all the wonderful tastes of a black tea but without any of the tannin/oxidation flavours that require you to add milk and/or sugar, you don't even consider it with this tea! The tea was expertly offered by the waitress who instructed us how to properly prepare and drink the tea to fully appreciate the experience.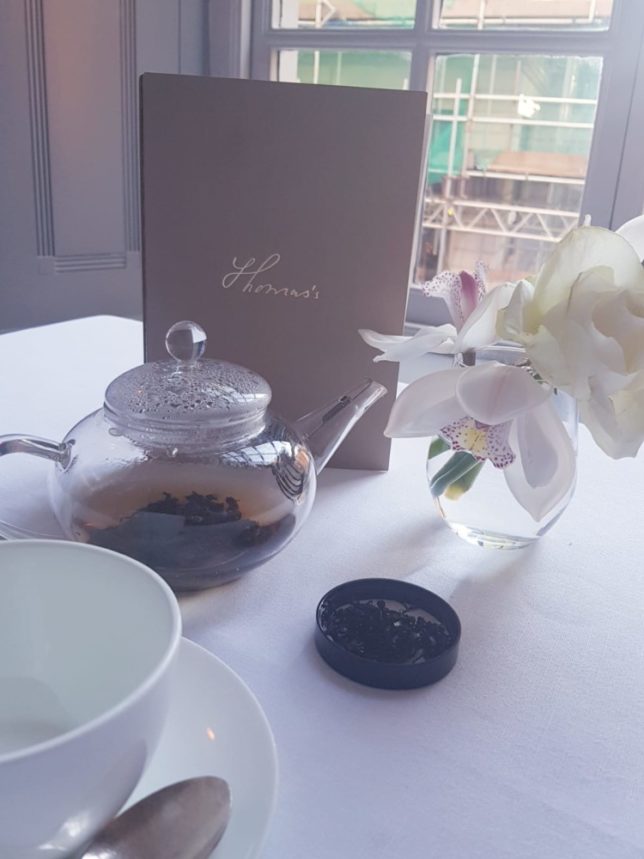 Carlingford Oysters were the star of the show and it's no surprise these came highly recommended. Large, plump seafood specimens that were perfect au naturel but even better with wasabi and fresh horseradish garnish taking them up to a whole other level.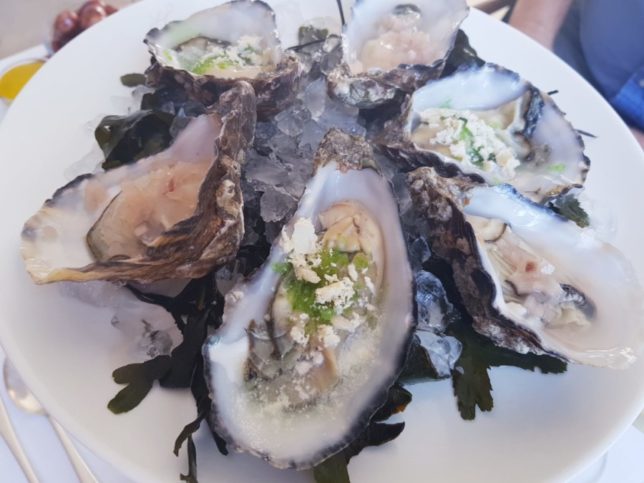 What a lovely city view. The tranquillity of Thomas's Café at Burberry contrasts with the hustle and bustle of shoppers on Regent Street below.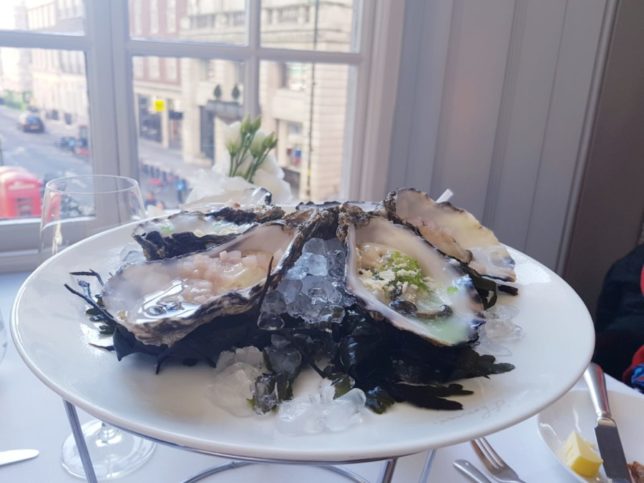 Cumberland baby sausages are a great opener to the meal as were the Truffle crisps. The sausages were coated with damson jam and served with English mustard. They had excellent flavour and the wonderful damson flavour worked very well with the pork meat. The truffle crisps had a fantastic taste and crunch that worked well with the flavours of the sausages.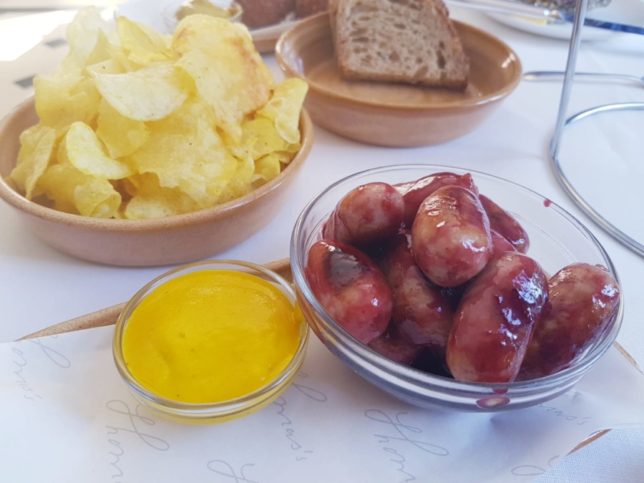 The Smoked haddock Scotch Egg made with quail's eggs are coated in golden crumb with a meaty texture inside and a squidgy centre. The Dijon mustard dip complemented the meaty filling. This dish was a lovely combination of fresh flavours with the lightness from the haddock along with a luscious quail's egg.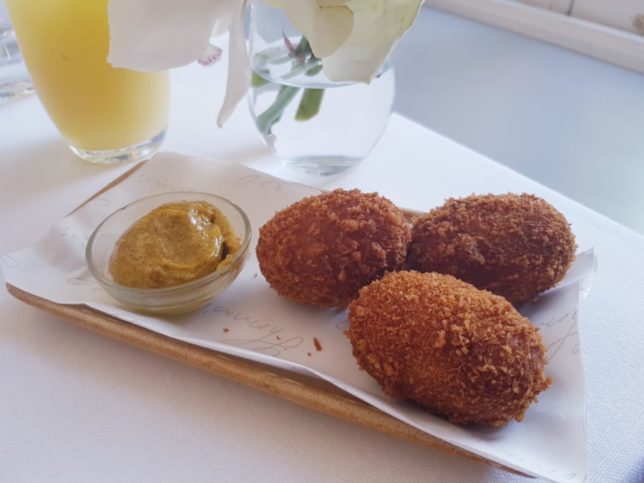 As the Sunday sun slipped behind some clouds, we moved on to the mains. The Fish Pie is a highly recommended dish with the perfect ratio of filling to mashed potato topping.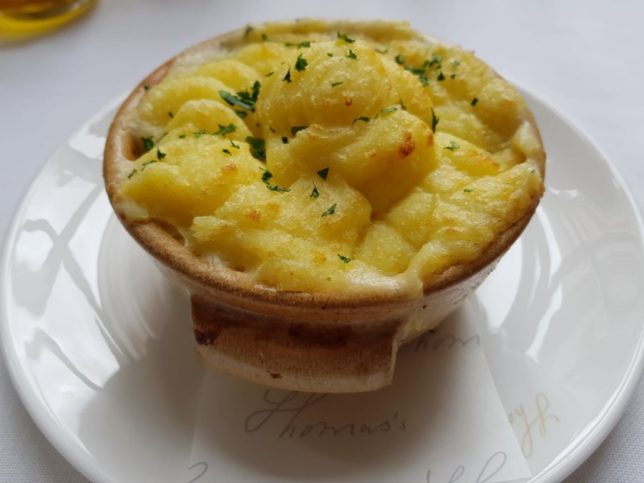 A very popular choice is the Lobster and chips. Simple yet delicious these lobster is so fresh you can taste the subtle sweet flavours without needing to add further dressing to the dish. Thomas's Café at Burberry really know how to do their seafood and clearly have great British suppliers so they can offer the freshest ingredients possible.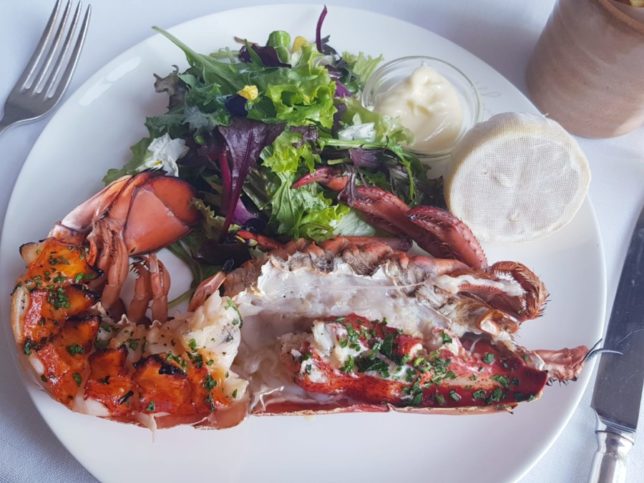 Eggs Benedict is a great choice for those who want to add some brunch vibes. The Hollandaise sauce has a beautiful creamy texture to complement perfectly cooked eggs and wafer thin ham. Thomas's Café at Burberry pulls out all the stops and presents fantastic food that will leave you yearning for more.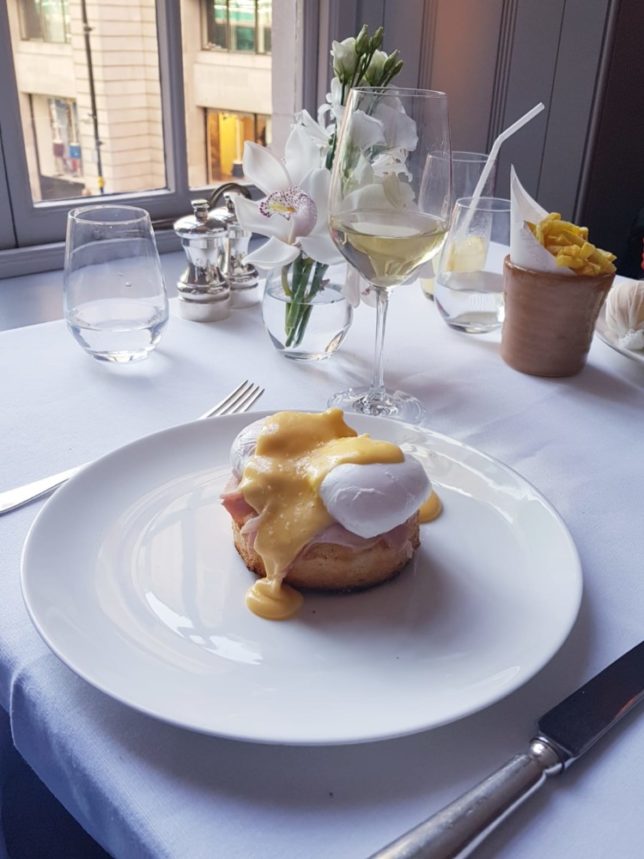 For those with a sweet tooth, the short dessert menu at Thomas's Café at Burberry still manages to offer something to please most tastes with Dark Chocolate Salted Caramel Tart joined by a comforting Hedgerow Pudding and the show-stopping Autumn Ice Bowl with Granny Smith apple sorbet, blackberry ice cream and shortbread.
Thomas's Café at Burberry offers an elegant oasis of calm in the heart of London's bustling West End. Every dish on the seasonal menu is a winner from the small bites all the way through to dessert. If you're looking for refined dining and quiet sophistication, look no further than this charming café celebrating the best of British.
Thomas's Café at Burberry
5 Vigo St, Mayfair, London W1S 3HA
020 7806 8904
uk.burberry.com/stores/thomass-cafe/
@burberry