Rosi Prescott, chief executive of health, wellbeing and education charity Central YMCA shares three practical steps towards achieving your best this year.
As far as years go, 2016 wasn't the easiest. Division and intolerance became rife; tainting EU Referendum campaigns on both sides, as political and economic uncertainty reigned supreme and dominated the news agenda. And, against a messy backdrop of instability and division came more bad news – the latest figures from the Office of National Statistics (ONS) showed depression and anxiety rising, and satisfaction with our health, both physical and mental, on a steady decline.
2016 was also a year when we lost pop culture icons who helped shape the world around us through their talents – David Bowie, Prince, Harper Lee, and Carrie Fisher, to name a few. It seemed as if someone in the public eye, someone who had given us our favourite music, literature or films, was passing away on a weekly basis.
But if 2016 taught us anything – it's that we must be resilient. A new year is a new start; now is the time for us to come together and ensure that we make the best of the coming year – if even just for ourselves. Let's make 2017 the year of our better self.
The 'holy trinity' of wellbeing
Research shows us there are three areas which hold the key to happiness: ensuring we are physically active, staying mentally-stimulated, and maintaining positive relationships with those around us. If we can be masterful in balancing these, we're well on our way to achieving our highest sense of self. So, what are some practical tips to help you reach fulfilment in these three key areas?
1. Close that laptop – and get outside!
It's no secret that being more physically active leads to a higher sense of wellbeing – the more we exercise, the better we're likely to feel. But it can be daunting, and expensive, to join a gym so how else can we get active?
First thing's first: Close. That. Laptop. And start to leave work on time. Switch off your emails. Get outside. Stretch your legs and clear your mind. If you travel home on the tube, get off a stop earlier and walk the remainder of the commute. If it's cold and wet outside and you don't fancy braving the elements, stick on your favourite album and dance like no one's watching in the comfort of your own living room. If dancing's not your thing, there's a huge range of free exercise tutorials you can find online to help you get active – whether it's quick bursts of high-intensity cardio or a mellow hour of yoga.
Creating a better work/life balance, and ensuring you use your free time wisely by getting active, will boost your sense of self. By the same token, it isn't about fad diets or benching your bodyweight at the gym, it isn't about becoming a certain dress size or an Olympian overnight – it's just about getting moving.
As we slowly move on from winter to spring, and the evenings start to get longer, now is the perfect time to start getting out and about – even incorporating a 20-minute post-dinner walk into your evening routine can make a world of difference. Give it a go, you might be surprised by how it makes you feel.
2. Train your brain, as well as those abs
When it comes to feeling great, training isn't just about toning up and getting the physique you've always wanted by hammering the gym– there is another type of training we need to be mindful of. Yes, you guessed it – our brains! Research tells us that we feel our most fulfilled when our minds are being stimulated, making this an important requisite in achieving a better, and ultimately happier, you. But how does one go about training their brain exactly?
A great way to stimulate your brain is to embrace new experiences. If we take travelling to somewhere new for example, whether that's a two-week holiday or just a weekend away, a domestic or foreign trip, we are thrust into the unknown and forced to try something different. This is good for the mind and the soul.
But, for most of us, it isn't possible to globetrot on the regular – commitments prevent us getting around the world in 80 days. The alternative is learning a new skill – something as simple as taking a cooking or language class works wonders for our wellbeing. And, with a vast offer of night-time classes, or mobile phone apps (if self-teaching is more your forte), there's something for everyone.
3. Having a 'PMA' approach to relationships
A positive mental attitude (PMA) towards how we interact with and treat our family, friends, loved ones, and even colleagues is important for our wellbeing. ­When we have positive relationships with those around us, our sense of self is at its highest.
However, this isn't always easy and a constraint which inhibits our ability to be with our loved ones is time. Being short on time can often lead to pangs of guilt if we feel like we are neglecting those around us. It's important to make time for those close to you to ensure you're maintaining a healthy, positive relationship with them. But the onus is on ourselves to be proactive in ensuring we are making time – no one else can do it for us!
We can also work to boost our wellbeing through our interactions with others by meeting and spending time with like-minded people with whom we share interests. Taking up a new hobby is one way to do this, as is volunteering in your local community or with a charity of your choice. You'll be able to meet people who hold similar interests or values as you – this can help spark new friendships and in turn help one to foster a better sense of self.
All about balance
It's true what they say: life is all about achieving a healthy balance.
This year, we need to focus on wellbeing and make strides towards a healthy balance between being physically active, staying mentally-stimulated and maintaining positive relationships with those around us. If we can do this, we're well on our way to achieving a state ancient Greek philosophers called 'Eudaimonia' – human flourishing.
Focus on making time for yourself – take a break from getting caught up in the stresses of everyday life and place more value in 'me time'.
For further information on how to achieve your best self and reach Eudaimonia, visit www.ymca.co.uk/eudaimonia-report
About Rosi Prescott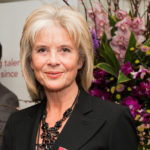 Rosi Prescott is CEO of Central YMCA – the world's first YMCA, founded in 1844 and a leading health and wellbeing charity. Music graduate Rosi was appointed as CEO in January 2004, after spending a number of years in other roles within the charity, initially as a volunteer, and was the first female, and non-Christian, to have even applied for her role in over one and a half centuries. Rosi went on to completely revolutionise the organisation from 'an old boys club' into a charity fit to meet the challenges of the modern-day.  Since stepping up to her role as CEO, Rosi has played a huge part in the revolution which has taken place within Central YMCA over the past decade. She has spearheaded a number of high profile campaigns included ones addressing body image, peer to peer health, apprenticeships, and youth unemployment.