Spring is the time to start lightening up and adjusting our palette from winter's filling comfort food to more refreshing and cleansing meals.  tibits, London's favourite and award-winning vegetarian and vegan restaurant, has just launched their new seasonal Spring Menu with new dishes gradually introduced as of the beginning of March.
Their famous 'food boat' has the menu refreshed every three months to offer a colourful cornucopia of over 40 tempting vegetarian and vegan dishes, from seasonal tasty salads to flavoursome hot dishes, soups, freshly pressed juices and innovative desserts, all loaded with delicious high protein plant-based ingredients.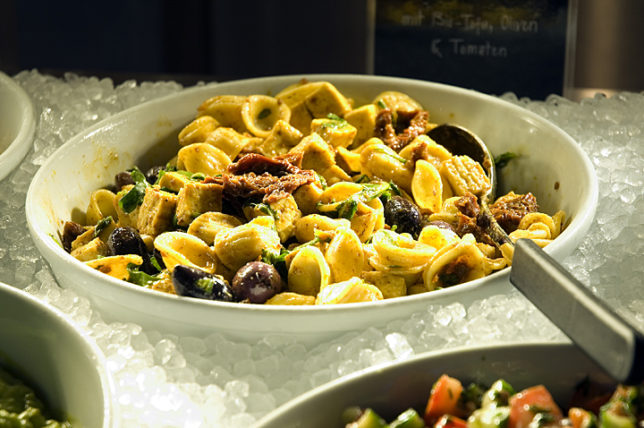 The new spring menu entices guests to start with a wide range of healthy salads and cold dishes. We enjoyed such veggie delights as Vegetable Tatar with pickled gherkin, carrot, parsnip & capers; Avocado & Mint Hummus; Power Greens with edamame, sugar peas and broccoli; Carrot & Horseradish Paté; Raw Pad Thai Vegetables with courgette, carrot, daikon radish, cabbage, sesame & peanut sauce; Indian Dahl with tomato & corainder; Peruvian Quinoa with lime, tomato, spring onion & peppers; Kisir with bulgar, tomato, spring onion & pomegranate and Orecchiette Pasta Salad with organic tofu, olives and tomato.
Other salad dishes from the Spring menu include a very tasty Dried Bean Salad with walnut & coriander dressing; an authentic Tuscan bread salad called Panzanella; and a vegetarian version of Kimchi including beansprouts and X that was pleasantly slightly spicy. Also worth trying are tibits secret recipe Carrot Salad; the colourful Cherry Tomato & Tofu Salad with fresh basil; and a minty Taboule
It's worth noting that apart from things like Kimchi, the majority of tibits salad selection is vegan. You'll also notice the prevalence of herbs and spices which really lift the dishes flavour profile and help take tibits vegan-friendly salad menu up to the next level. The talented chefs prove with every dish that meat-free doesn't have to be mundane where even a simple Carrot Salad is made to a secret recipe full of flavour.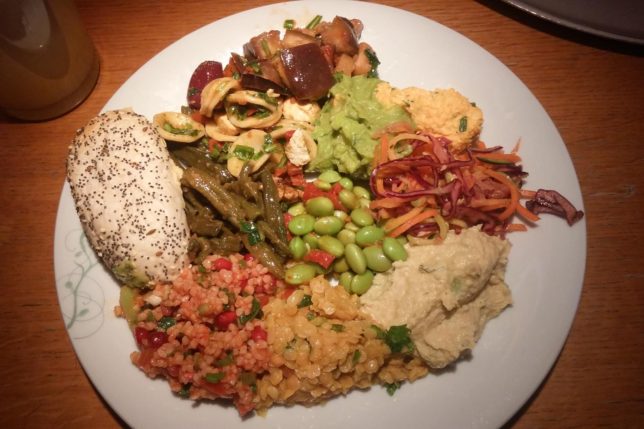 It was then time to sample the plant protein rich hot dishes from the new spring menu at tibits. Tantilising vegetarian options from the spring menu include Cheesy Leek And Potato Pie, Macaroni & Broccoli Cheese, Palak Paneer, Asparagus Quiche and Spinach-Kale Falafel. Vegans are again well catered for with hot options including Curry And Coconut Udon; Onde Pasta Al Limone; Roasted Tandoori Cauliflower; Mushroom, Pepper And Tofu Stroganoff; Seitan Bourguignon and Quinoa-Potato Burger.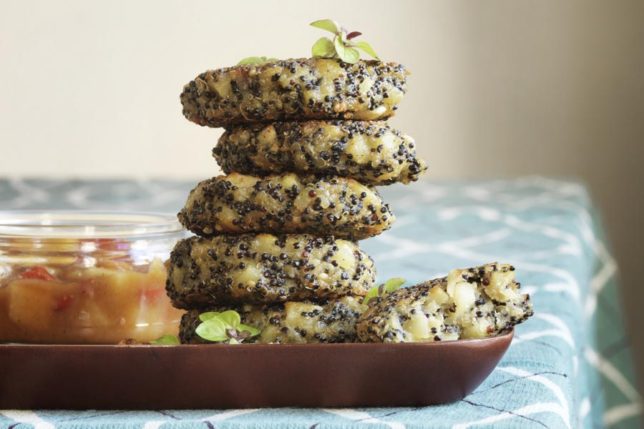 These dishes were not available on the evening we visited tibits but we were not disappointed by the tasty selection that was on offer including Oriental Stir Fry; Sorrel & White Wine Risotto; Muttakos (a spicy Indian cabbage dish), Jalapeños filled with sour cream; Onion Rings and Country-style Potato Wedges.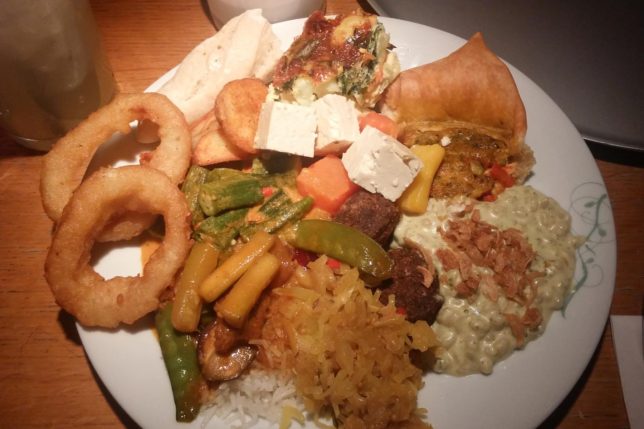 Our three favourites were the Courgette & Pepper Quiche made with an organic spelt pastry and vegetarian cheese, the Spring Vegetable Frittata and the spicy Jaffna Okra with ginger, tamarind & coriander which goes perfectly with Basmati Rice beside it on the Food Boat.
To end your tibits experience, the inventive and sumptuous sweet treats prove that you don't need dairy to produce deliciously decadent desserts as 90% of the dishes on the dessert menu are vegan such as Mango Pudding, Vegan Raspberry Cheesecake, Melting Chocolate Pudding, Pineapple Upside-Down Cake, Rhubarb-Apple Crumble and Rooibos Chai Cream. Not forgetting the delicious Sticky Toffee Pudding which is so popular that tibits promises never to take it off the menu.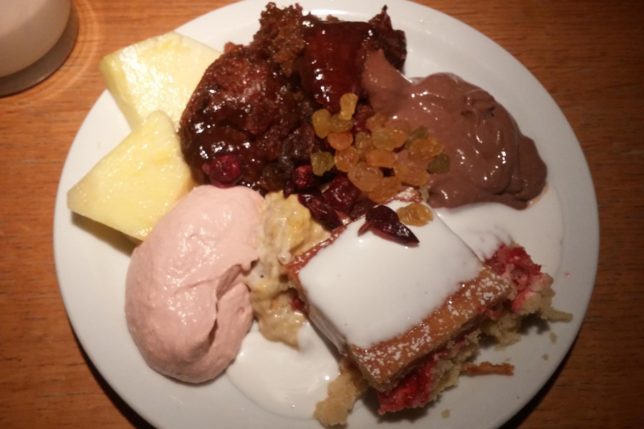 Everything is freshly made on site throughout the day using only the best seasonal, high grade, largely organic and locally sourced produce and ingredients – the chefs ensure dishes are replenished regularly so no-one misses out and they also keep the Food Boat clean, tidy and stocked with ice as necessary to keep salad dishes and desserts cool..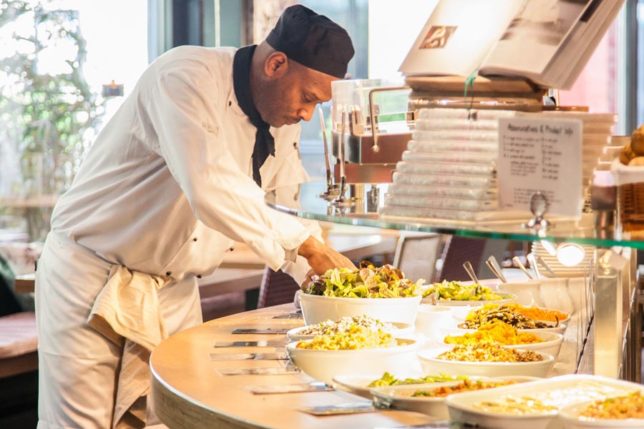 New research published in the American Journal of Clinical Nutrition has concluded that the source of protein had no impact on muscoskeletal health and there was no correlation between the type of protein and muscle mass or strength. So whether you consume animal-based protein or plant-based protein, the only important factor is the amount of protein consumed and not where it comes from. For over 15 years, tibits has championed the belief that you don't need to eat meat to get a rich source of protein to fuel your body and maintain and build muscle.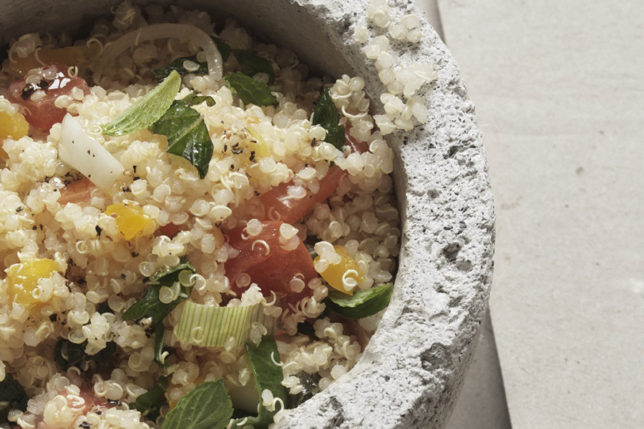 Reto Frei, co-founder of tibits, said, "I often get asked by our guests, where do you get your protein from if you go veggie or vegan? The strongest man in Germany is a vegan and the largest and strongest animal on earth, the elephant, is vegan too. It's a myth that you do not get enough protein from a plant based diet."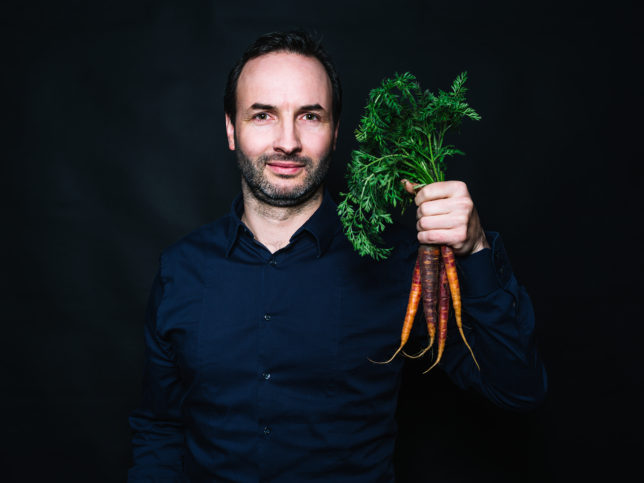 Studies suggest vegetarians tend to have a lower body weight, lower cholesterol and lower blood pressure levels, as well as having a lower risk of stroke, cancer and death from heart disease than non-vegetarians. In addition, new research published in the Journal of Neurology, states that following a plant based diet shows an ability to reduce the incidence of shrinking brain mass. Plant-based proteins have numerous other benefits such as fibre content, zero cholesterol or saturated fats as well as being loaded with antioxidants, vitamins, and minerals. Protein is also found in most vegetables from broccoli and kale to parsley and courgettes.  Plant-proteins also have considerably less impact on the environment.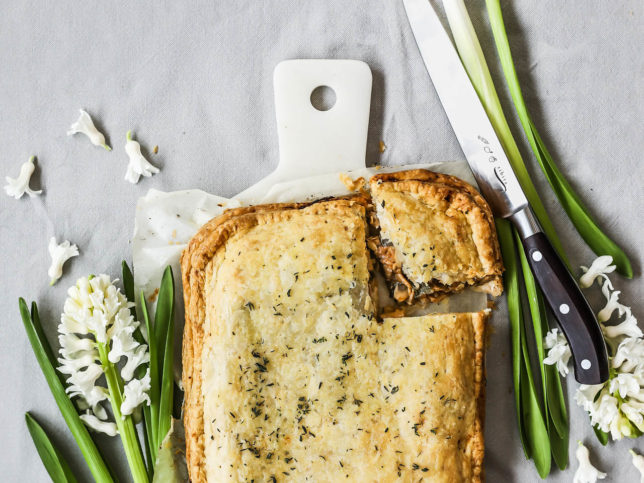 Reto commented, "I have been a vegetarian since I was six years old, my mother is Italian so I love cooking fresh food and my diet has always been based around the Mediterranean style of eating. I have never had an issue with maintaining muscle or fuelling my body. If you consume a high intake and combine nuts, legumes and vegetable sources to create complete complex proteins, you will consume more than adequate levels of protein."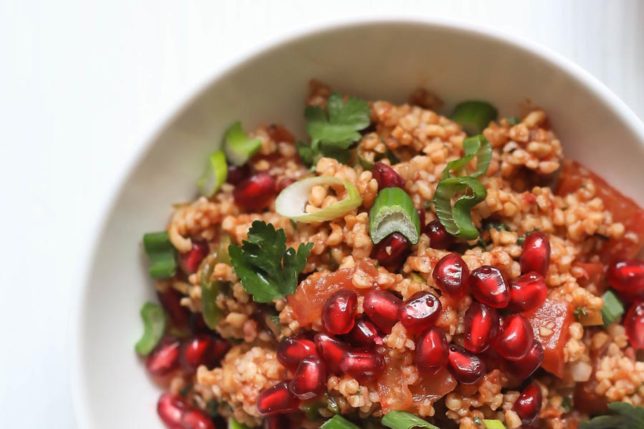 We've long been fans of tibits and their delicious vegetarian & vegan cuisine but with these lastest scientific findings there is even more reason for everyone to eat more plant-based proteins in their diet to stay fit and healthy. With over 15 years of experience in creating plant-based protein fuelled cuisine, tibits is the perfect place to enjoy great tasting food that is also scientifically proven to be good for you!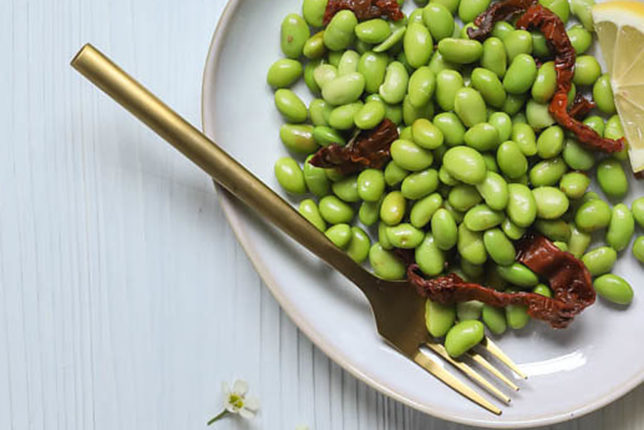 tibits is a great place for everyone to gather and have some delicious food in a relaxed environment, but if you'd like your goodness to go, pop in for a take-away or order via Deliveroo for an 'al desko' refuel. Follow SLOAN! on social media @sloanloves to hear more exciting news about tibits and their new restaurant opening soon in London's Bankside Street.
tibits
12-14 Heddon Street, London W1B 4DA
www.tibits.co.uk
@tibits_uk