tibits, the modern vegetarian and vegan Swiss family-owned restaurant group, celebrates its 15th anniversary this year having opened its first restaurant in 2001 and to mark the occasion SLOAN! went down to the Heddon Street restaurant in London to sample the innovative vegetarian and vegan dishes at this guilt free eatery part-owned by Zurich's Vegetarian Mogul Rolf Hiltl. The Hiltl family from Switzerland are known globally as pioneers of vegetarianism and owners of the world's oldest vegetarian restaurant opened over a century ago. tibits is also part-owned by entrepreneurial brothers Reto, Christian and Daniel Frei, the tibits concept being so successful that there are now 8 restaurants in Switerland, the London restaurant opened in 2011 and two cookbooks including Vegan Love Story published in 2015 which contains the most delicious and inventive vegan friendly recipes.
tibits chefs cook with seasonal high-grade products and are always mindful of where they source their largely organic and GM free produce and ingredients, working with small and local suppliers where possible. As well as being dedicated to environmental sustainability, the tibits founders are proud of their loyal and longstanding team, many of which have been with the company since the beginning. Reto and his co-founders are extremely keen on innovation, progress and adding value to their concept.
The dining area of tibits – even with its ample seating – is reminiscent of a cosy living room with quaint touchs such as floral wallpaper and an ornate silver candlestick on the table adding to the atmosphere and making tibits like no other typical veggie restaurant. Contributing to the uniqueness, approximately 60% of the food on the menu suitable for vegans, those who chose not to consume any animal products at all are also well catered for… more so on a Tuesday when tibits give their vegan customers the VIP treatment by only serving purely vegan dishes from 11:30 onwards this ensures that they're vegan customers and not only satisfied but also relaxed knowing that every dish available can be eaten by even the most careful of vegans.
The restaurant serves pre-portioned dishes in serving platters (see above) on what they call their food boat which is in fact a buffet cart designed to look like the hull of a small fishing boat. On the "bottom deck" layer is a deep bed of ice upon which sits numerous dishes cold dishes ranging from everything from salads and vegetarian pate all the way through too cold desserts and fruit. On the top "upper deck" layer of the food boat underneath heated lamps one finds the hot food selection with dishes inspired by cuisine from all over the world including a selection of recognisable favourites from Mediterranean and Asian cuisine. There really is something for everyone from starters including simple summer salad leaves to mains such as fragrant spicy curries and desserts including tibits famous vegan Sticky Toffee Pudding. Such a feast of fabulous flavours that I'm sure even the most carnivorous of diners would be satisfied.
Tables cannot be reserved upstairs so diners just have to turn up and wait a short time to be seated. Then you head straight over to the Food Boat, grab a plate and help yourself to as little or is much as you would like from the fantastic selection on offer. You then queue at the bar to get your plate weighed  (yes, weighed! Food is charged by weight making the process quick and simple) and you can order drinks or the soup of the day at the bar. Once your drinks have been served and you have paid for your meal you then return to your table to enjoy the sumptuous flavours of delicious food and savour one of a choice of refreshing non-alcoholic drinks or boozy cocktails. Vegans again are well catered for on the drinks menu with all but two of the beers and all of the wines being vegan friendly. The concept also allows for complete flexibility for the diner as you are able to choose exactly what you want and how much you want without the constraints of having to order from a compartmentalised defined menu.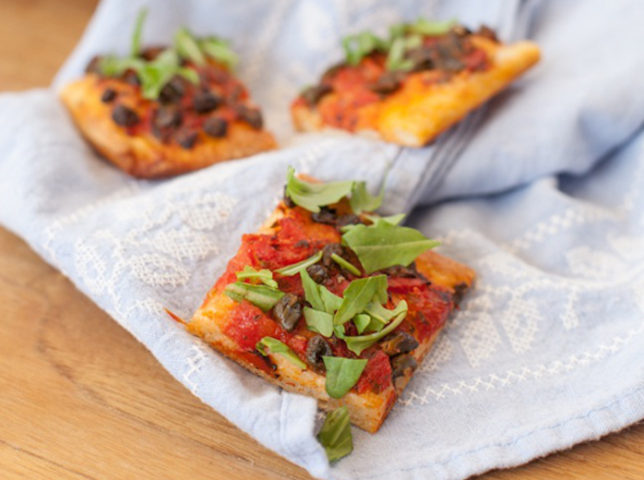 For those with food allergies or intolerances it is reassuring to know that all the dishes on the food boat are very clearly labelled using a symbol and letter system as to whether they contain a whole host of ingredients one should consideer such as dairy, eggs, gluten, onions, celery and even if they're spicy, suitable for children or contain more than 1% sugar. This is just yet another example of how tibits perfectly cater to the customers needs allow you to feel relaxed and reassured knowing that they're making the right choices for their particular dietary requirements.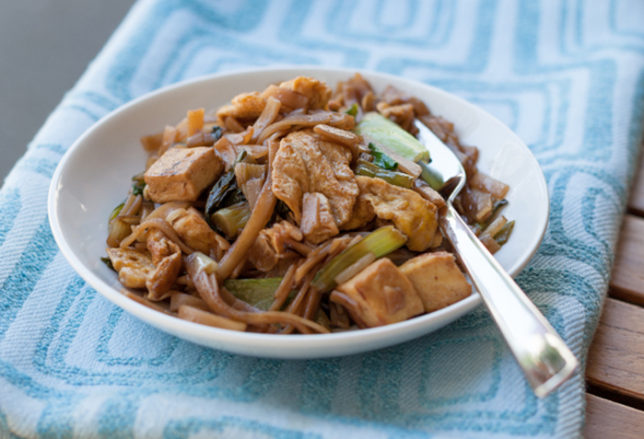 Taste is so important with certain dishes created to emulate their meat alternative for example recently tibits created a kebab style dish using seitan flavoured with kebab spices such as coriander, cumin, oregano and paprika to flavour the seitan so that it actually tasted like traditional kebab meat and on our visit there was a very satisfying dish which looked exactly like tuna mayonnaise but was in fact mock tuna made with wakame seaweed, celery, tofu and capers which tasted almost exactly the same as the original. This inventiveness and dedication to producing interesting flavours and textures demonstrates the importance tibits places on providing satisfying interesting dishes and also clearly shows how tibits challenges the typical expectations of vegetarian cuisine taking it to the next level and beyond.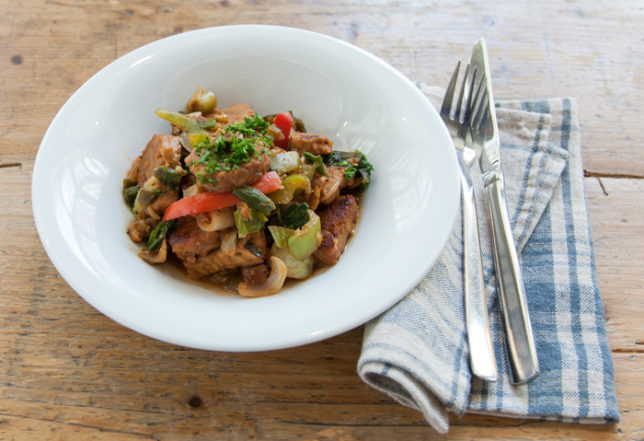 The drinks menu also takes things to the next level with a range of juices freshly pressed on site that go beyond the usual orange and carrot and includes smoothies such as the Tutti Frutti which is made with apple, pear, kiwi, banana and most interestingly sea buckthorn syrup – a superfood with proven health benefits.
Highlights from the food boat on our visit included the Vegetable Tonnato made with celeriac, slightly spicy Aubergine Antipasto, the aforementioned Mock Tuna which tasted great in their gluten-free rolls, Spinach and Herb Risotto made with spelt rice which was deliciously creamy and flavorful. These are just a handful of the flavourful diverse dishes on offer. The menu changes regularly to highlight seasonal produce, the most flavourful ingredients and the creativity of tibits team of wonderful chefs so expect to be surprised and satisfied on your visit.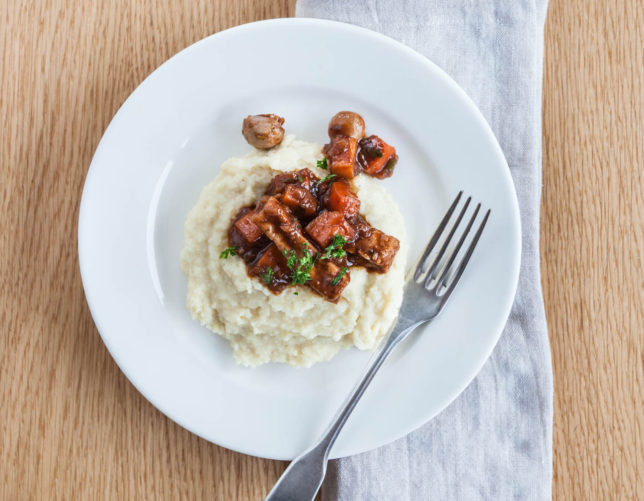 With such a delicious selection of desserts including things like sticky toffee pudding, carrot halwa, raspberry cheesecake and seasonal fresh fruit, it's difficult to choose just one so we recommend trying a little bit of everything and don't miss the chance to try the Vegan Cream drizzled over top – made with soya and tasting so deliciously creamy that we didn't miss the dairy!
tibits is a haven of vegetarian yumminess and whether you are vegetarian, vegan or neither, we guarantee that tibits will delight and surprise both you and your dining companions with its feast of flavours and friendly relaxed atmosphere.
tibits
12-14 Heddon Street, London, W1B 4DA
www.tibits.ch/en/home.html
@tibits_uk