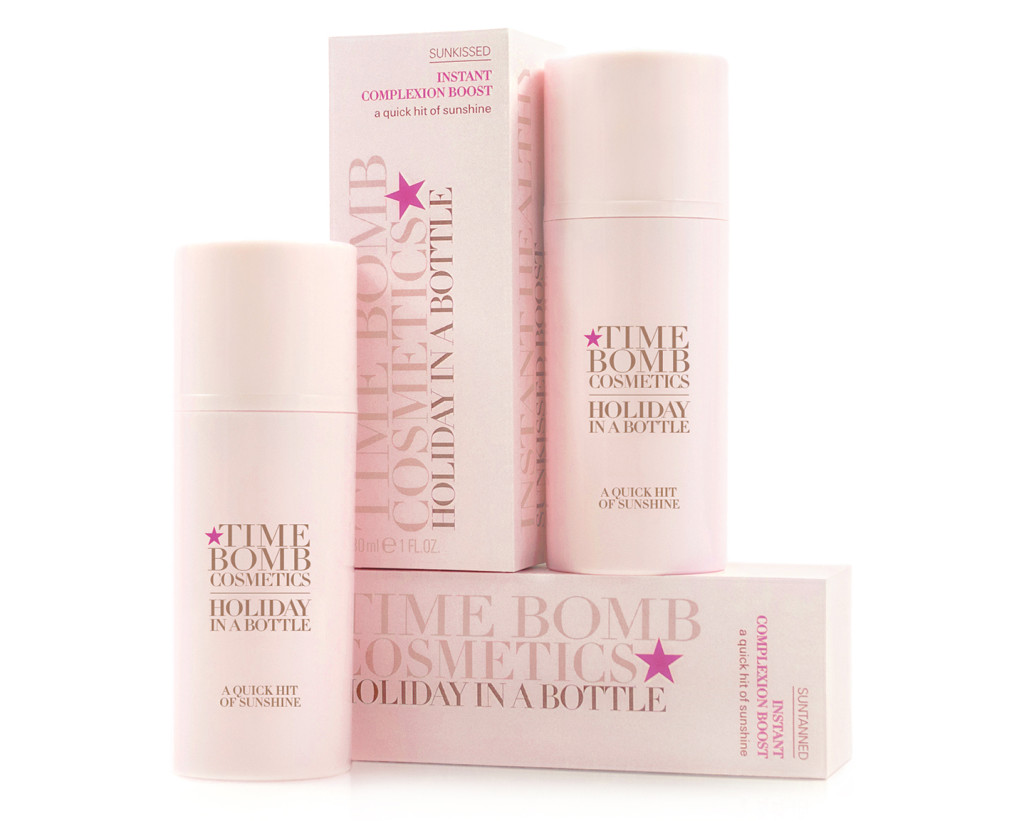 Nothing transforms a complexion quite like a seaside holiday and that natural looking just-been-to-the-beach colour that says happy, healthy and well-rested.
For the first time ever that holiday glow has been bottled, so your skin can look like you've just come back from holiday, all year-round. Holiday In A Bottle by Time Bomb is a uniquely formulated "quick hit of sunshine" that transforms pale ashen indoor complexions into healthy fresh beachy-looking skin.
Not a stain, self-tanner or foundation
Holiday In A Bottle is a new concept from the renowned team of innovators from Federici Brands. This oil-free paraben-free liquid sunshine features  micro-pigments that burst on touch, spreading sheer colour evenly over skin, warming and enhancing the natural colour of the face.
Available in two shades. SUNKISSED which is the lighter of the two and SUNTANNED for those real sun worshipers. Both formulas are sheer. forgiving and blend with any skin tone.
Celeb makeup artist Gemma Smith-Edhouse has been quoted as saying "there is no other product that creates such a natural-looking, sun-kissed result."
Time Bomb Holiday in a Bottle costs £28 and is available from Selfridges.