Flowers have traditionally been used to add the final finishing touches to our homes. Their natural beauty creates a relaxing environment, lifting our spirits and bringing us closer to nature. Interior designers and homeowners have long used large striking arrangements in the entrance hall for an immediate impact, or to create the wow factor for a special dinner party.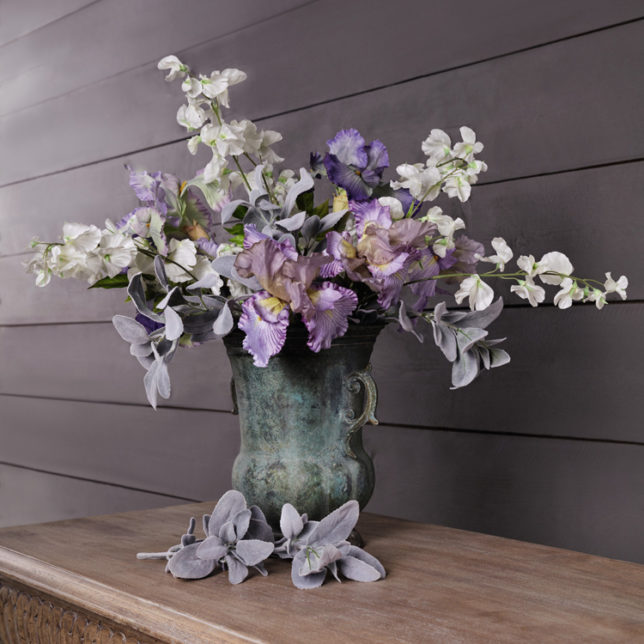 In today's busy world, we don't always have the time or money to replenish our fresh flowers each week, or to search for the perfect seasonal blooms to complement our homes. But with faux flowers, you can enjoy the beauty of flowers all year round with minimal effort.
Not that long ago, artificial flowers were seen as a poor relation to their real cousins, but things have changed. No longer pale imitations of the real thing, the quality of our faux friends has come on fantastically, giving everyone the opportunity to have beautiful displays every day, whatever the season.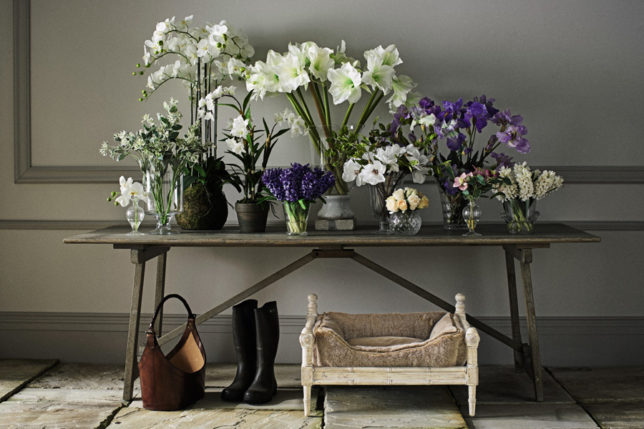 These flowers are so amazingly realistic, your visitors will never know they're not the real deal! The range of real garden plant varieties is extensive, with retailers such as OKA offering the very best quality flowers, foliage and pre-tied bunches, with something to please all tastes – everything from classically elegant white magnolia stems, to the pompoms of mop head hydrangeas.
Try choosing varieties that complement the colour scheme of your room – think red peonies in a dining room to create drama, or delicate orchids in a reception room for a restful Zen-like feel. And without the expense of buying fresh flowers each week, all of the rooms in the house can benefit from faux floral decoration. Why not add some greenery in the bathroom, or create an English countryside feel in the kitchen with faux garden roses.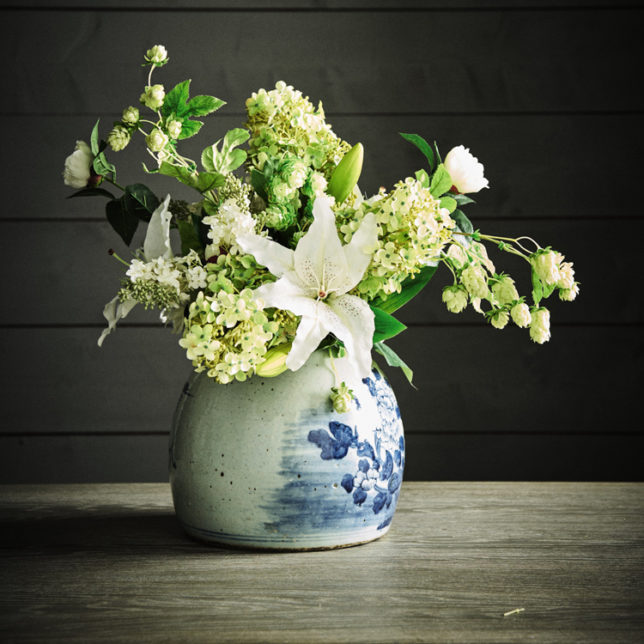 To complement OKA's fantastic range of high quality artificial flowers, there is a dedicated in-house florist in each of their stores, who can put together a selection of their faux flowers to create beautiful, bespoke arrangements for your home. And if, after a while, you get bored of an arrangement and would like to refresh it, you can swap individual stems out and mix in some new ones.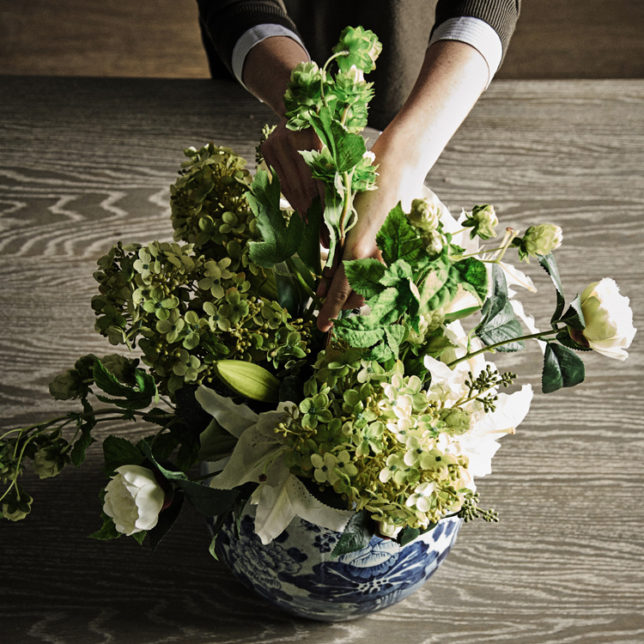 Faux flowers are easy to care for and long lasting – if they get dusty, a quick blast of a hairdryer on a cool, low setting will clean them and get them looking as fresh as the day they were bought. Faux flowers are also great value for money, giving months, even years, of enjoyment, rather than a few short days.
Faux flowers really come into their own in less frequently used areas, where we either might not bother putting fresh flowers, or they may sit neglected past their best. By adding a small potted plant on a nightstand, or a small bunch of stems on a dressing table, you can easily create a welcoming feel in a guest bedroom.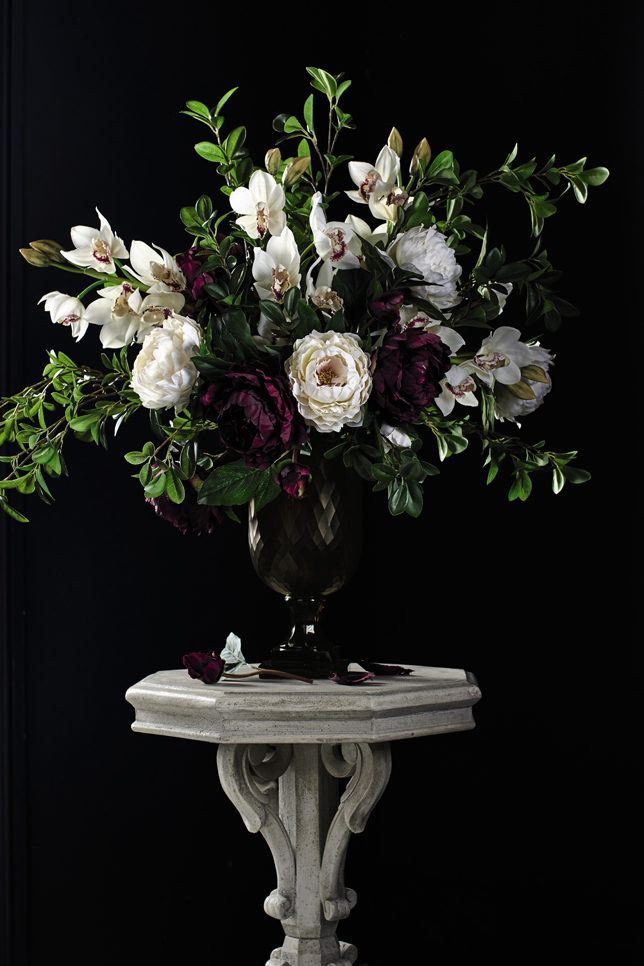 To make an impact in your entrance hall, why not place a large display of lillies and viburnum on your hallway console table to greet visitors. Wooden reed sticks that have been soaked in floral fragrance oil can also be nestled deep in the arrangement, to give that extra sensory dimension of realism. In the dining room, a large centerpiece display can work well on a round table, as long as care is taken to ensure that guests can see and talk over it. For a longer table, smaller arrangements dotted down the length of the table look best.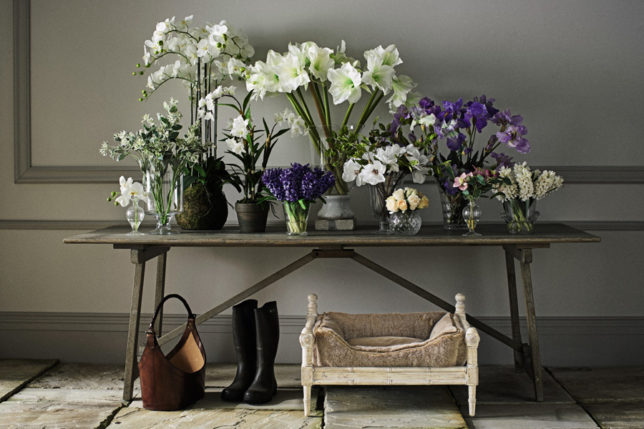 Lucinda Waterhouse, OKA founder, says: "We're very proud of our collection of faux flowers. They're based on real garden plants, and each one is hand-finished to make them look as lifelike and natural as possible. People can be quite dismissive of artificial flowers, so it's amusing to see their faces when they realise these beautiful flowers aren't real! Not only will a bunch of faux flowers instantly lift a room, you can also enjoy them for many years to come."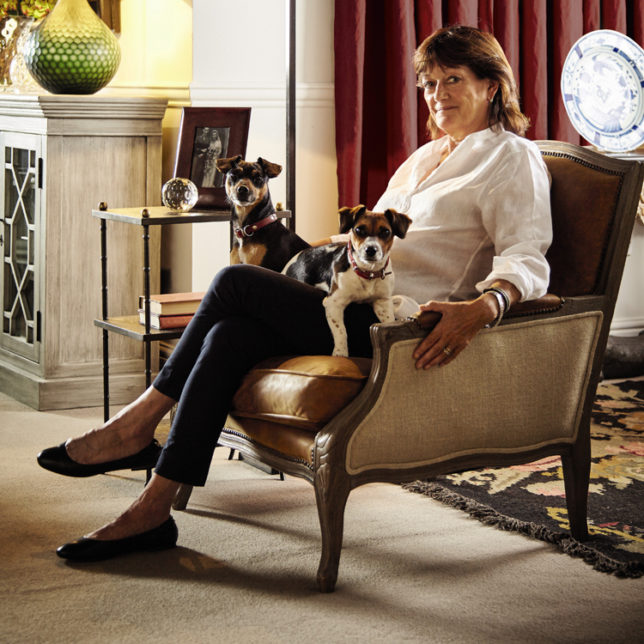 It doesn't have to be all about flowers in vases either. Willow Crossley, floral stylist and author says: "OKA's faux flowers are so malleable, don't be afraid of playing around with them." So be creative and intertwine stems around a favorite picture frame or headboard to create a soft romantic look. It's time to start appreciating the new generation of faux flowers, their endless possibilities, and endless seasons.
For more expert advice on arranging a bespoke faux flower arrangement for your home we suggest visiting one of the dedicated trained florists in-store at OKA. More details can be found on their website: www.oka.com