Sloan Sheridan-Williams recently visited the Tom Howley showroom in Islington for a photoshoot and was impressed by the exquisite kitchens on display as well as the state-of-the-art appliances and friendly professional service from the Tom Howley team.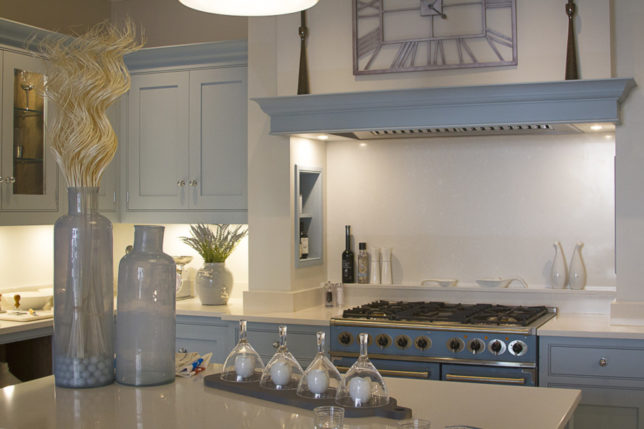 Tom Howley design, manufacture and install exquisite bespoke kitchens made from the finest materials. Each unique kitchen is designed around the lifestyle of a client, with their choice of styles, materials, colours and appliances, creating practical solutions in aesthetically beautiful rooms.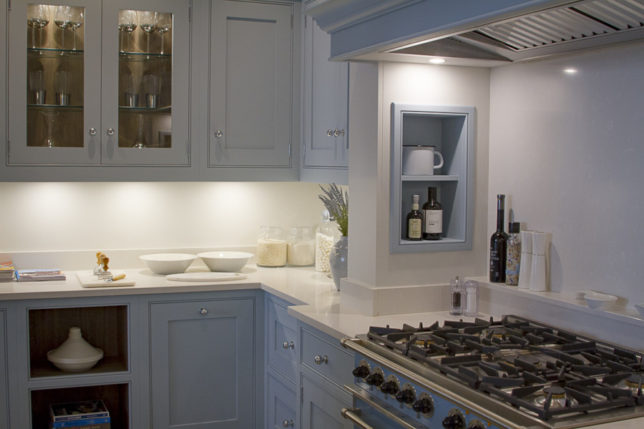 Sloan chose Tom Howley as the location of her photoshoot based on their exceptional reputation which has been established based on the superb British craftsmanship of their kitchens and the careful attention to detail which was apparent throughout the showroom and in the manner of the team who assisted Sloan and chef Jacqueline Wise during their shoot.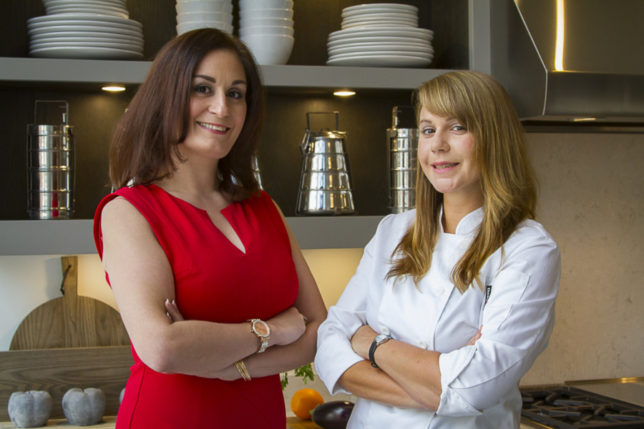 The excellent cabinetry and bespoke furniture range from classic to contemporary kitchen styles using the highest quality materials to produce furniture in oak, walnut and hand-painted finishes. The showroom kitchens provided the ideal backdrop for Sloan's photoshoot.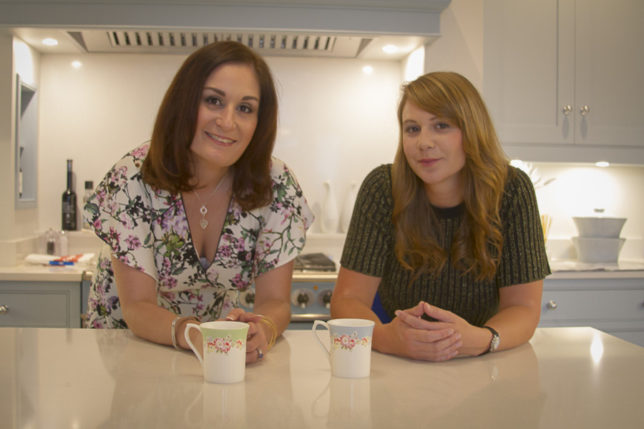 When buying a kitchen from Tom Howley, the team spend the time getting to know each individual client and understanding their lifestyle which allows their kitchen designers to create concepts that will be the perfect complement to the client's home assisted by their team of master craftsmen and experienced installation teams. The expert designers are able to offer comprehensive advice on materials, finishes and fittings to ensure that every client is delighted with the final result.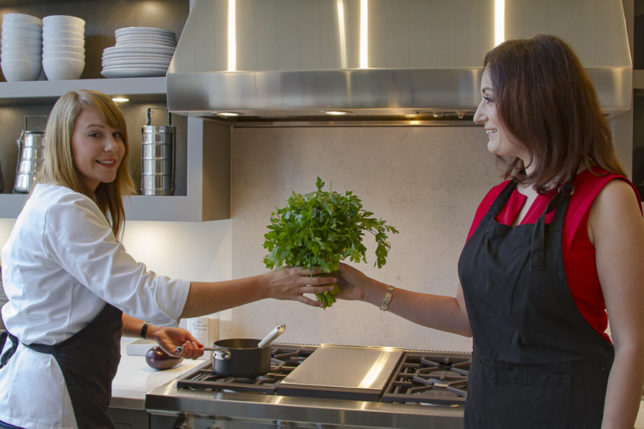 The team at Tom Howley pride themselves on delivering an unsurpassed level of customer service, patiently solving any logistical or technical issues to bring a design idea to reality. As part of the Neville Johnson Group, Tom Howley embodies a tradition of excellence throughout every aspect of service and craftsmanship.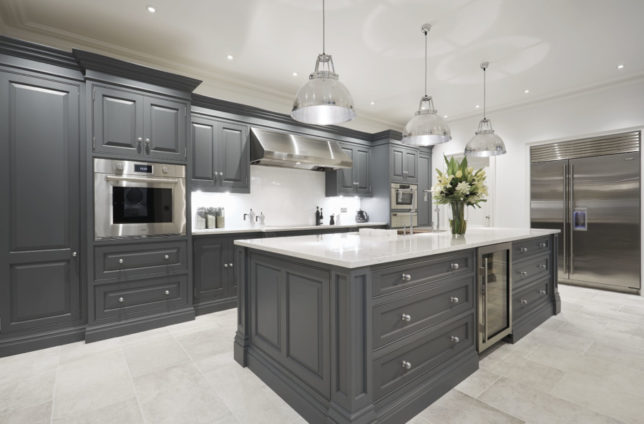 Tom Howley's reputation has been built on quality which we clearly saw when Sloan and her team visited the Islington showroom. The high-quality materials that the Tom Howley team of skilled craftsmen and fitters work with were proudly on display from granite and corian to silestone and solid wood.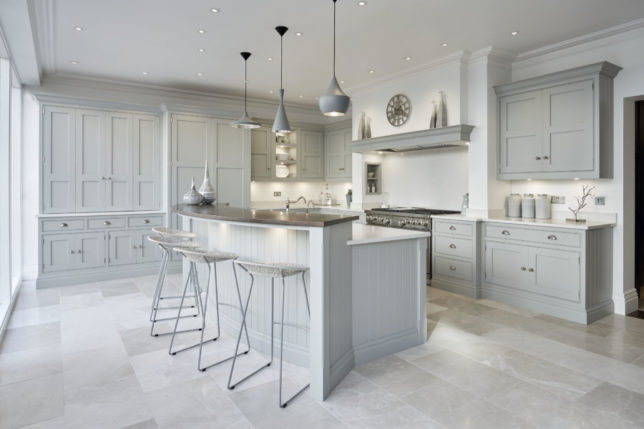 Even the handles, hinges, taps and sinks all come under close scrutiny to ensure they meet the Tom Howley standard. This ensures that their clients will be delighted with their investment in one of Tom Howley's bespoke kitchens regardless of which elements they choose.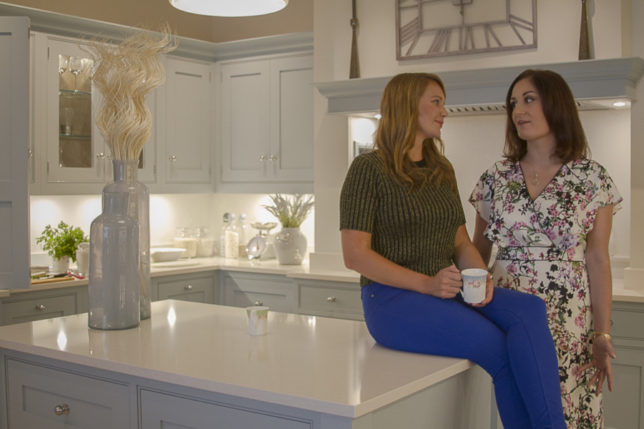 The team at Tom Howley's Islington showroom are clearly focused on providing exceptional client satisfaction which is an essential part of what makes Tom Howley stand out as one of the best bespoke kitchen designers in the country.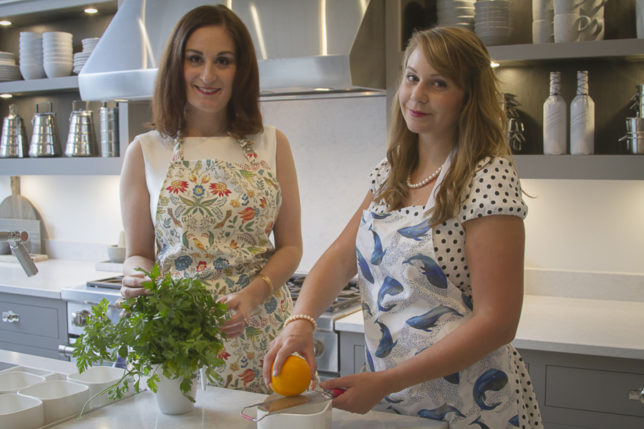 The kitchens feature industry leading appliances from luxury manufacturers including Miele, Neff, Sub-Zero and Wolf. We love the integral coffee machine on display by Miele which makes the perfect cup of Java to brighten up even the dullest British morning!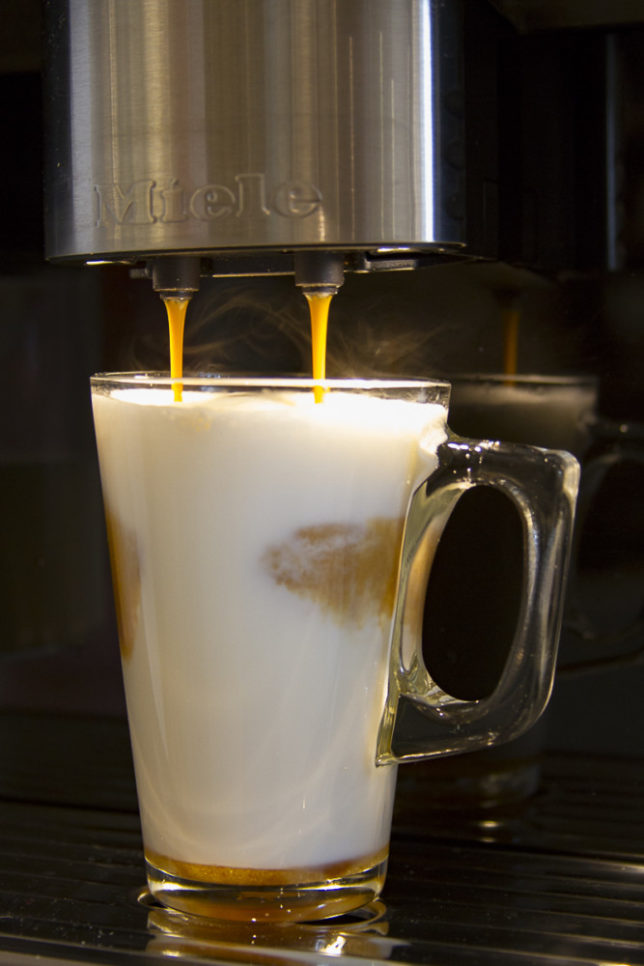 The team on the photoshoot were excellent from the photographer James Cummins to the make-up artist who ensured that Sloan and Jacqueline looked their best throughout the entire photoshoot.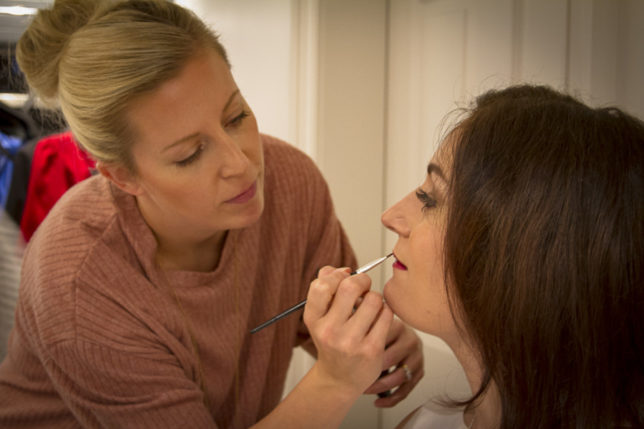 James Cummins told us: "For me, photography offers escapism and adventure; capturing a moment in time from behind the lens. It also provides an opportunity to connect and engage with people. I enjoy photographing unique and special moments that people can enjoy and reflect on at any time. I have a wide range of photographic interests varying from landscapes, architecture, night work and historical transport to portraits, weddings and sporting events."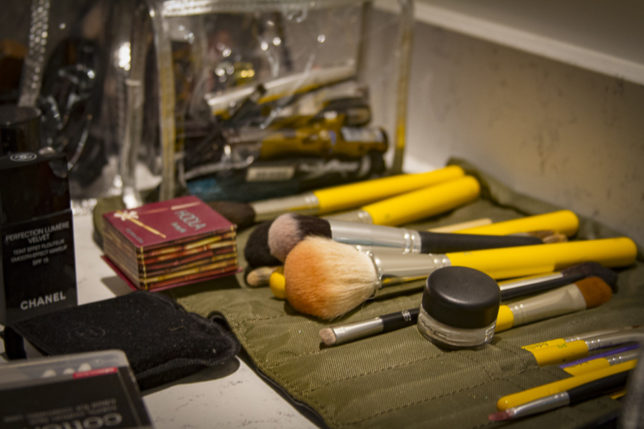 James continued: "I love the sense of creativity and satisfaction that photography brings, when you achieve that sought after shot or capture a moment to be cherished.  I am based in Surrey but travel the lengths of Britain with my camera wherever the work takes me."
James is clearly passionate about photography and enjoys capturing unique and memorable moments from behind the lens. Sloan found him an absolute pleasure to work with and he made the photoshoot not just go as smoothly as possible but also injected a sense of fun and playfulness which made the afternoon fly by. You can find out more about James and explore his portfolio at jamescphotography.weebly.com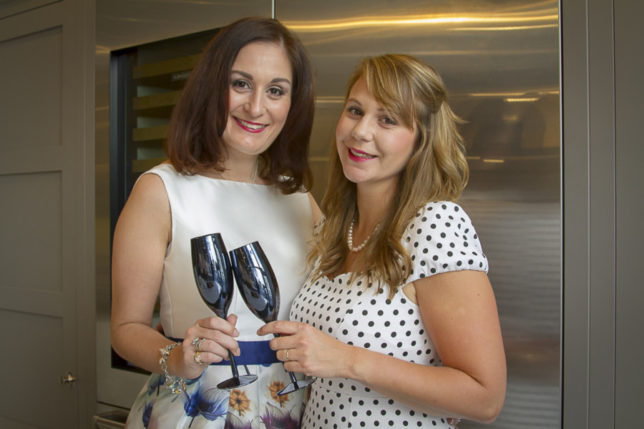 In addition to Islington, Tom Howley also has showrooms in Chelsea and Wigmore Street in London in addition to nationwide showrooms from Bristol to Tunbridge Wells. You can follow Tom Howley on Instagram @tomhowleykitchens to explore inspiration for stylish living, discover the latest trends and get a taster of the expert kitchen design advice they have to offer.
Don't forget to check out the Tom Howley website to be the first to see their stunning new ranges, along with exclusive events, recipes and the latest Tom Howley industry insight. Please visit www.tomhowley.co.uk to learn more.