In 2015, award winning matcha and sushi bowl specialists Tombo opened Soho's first poké (pronounced POH­-kay) bar on D'Arblay Street in the heart of Soho. The Japanese café was inspired by the food scene in NYC & Tokyo and the success of Tombo's sushi bowls in their South Kensington eatery. The new Soho café specialises in poké, the Japanese inspired Hawaiian raw-­food sensation that has taken the London casual dining scene by storm.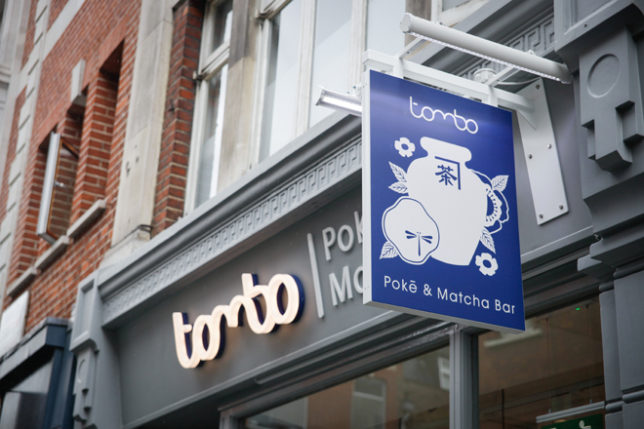 Ubiquitous in Hawaii, poké is a colourful, flavourful version of sushi served in a bowl format. Tombo Poké & Matcha Bar offers a range of poké; marinated raw fish imbued with fresh and exotic flavours of the Pacific such as ponzu. These dishes are also healthy, filling and endlessly customisable. The bowls at Tombo Poké & Matcha Bar are made up of ingredients including salmon, tuna, tofu, avocado, nori and edamame served over comforting black & white rice or low carb courgette noodles.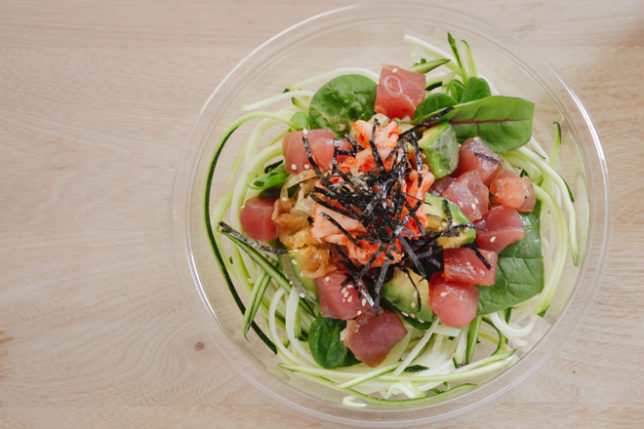 Customers are able to choose between six signature poké bowls such as Classic Tuna Poké, Salmon Avo Lux and the unique Matcha Miso Tofu (starting from £5.95) alongside the option to build their own bowl. The bar also offers delicious side salads such as Hijki Black Seaweed and root vegetable as well as Miso soup. By far the most popular dish is the Kaizen Poké with salmon and tuna in a ponzu dressing served with avocado, edamame and nori. We love the fresh flavours of the sushi grade fish complemented by the citrus tang of the ponzu sauce and balanced by the rich creamy texture of ripe avocado and the firm bite of edamame. The nori adds a ocean flavour which rounds off the dish nicely.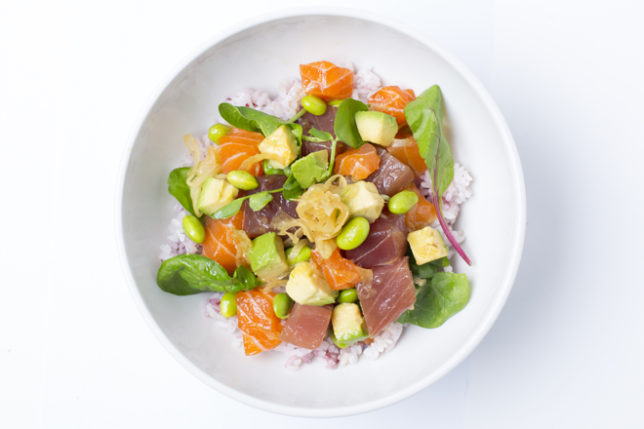 New for the colder months is the Tan Tan Poké which is a oriental take on chilli con carne. Spicy miso Asian mince is served with edamame, spring onion and nori. Also new on the menu is Prawn Vermicelli Noodle Soup and Hot Chicken Teriaki Poké. To help you warm up from your walk through the chilly streets of Soho, we recommend a cup of the Haiku tea made with Hojicha, a roasted Japanese green tea with a smoky flavour perfect for the colder months.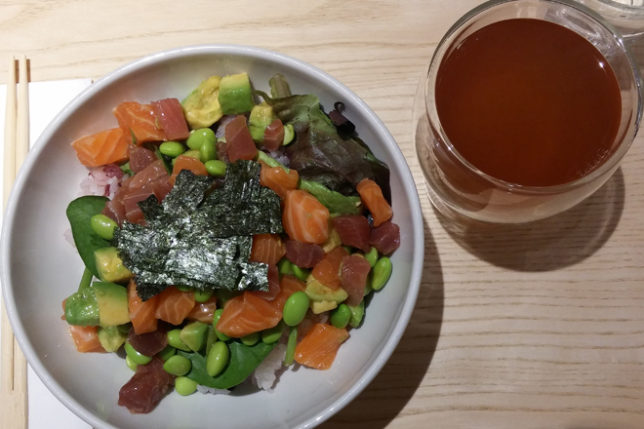 Operating a no­‐service charge policy, Tombo, Poké & Matcha Bar also offers their range of high quality Tombo Green Teas by the cup – sourced from the foothills of Mt Fuji alongside their unique Tombo Matcha Lattes, and Matcha brownies, Gateau, sundaes and Matcha Soft Serve. We highly recommend the London Sundae which will satisfy any ice cream lover.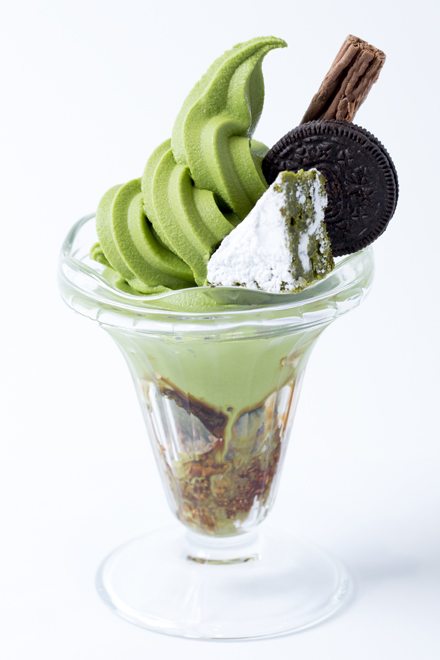 For those following a vegan, dairy- or gluten-free lifestyle, try the Matcha Zenzai dessert – a shot of matcha served with four mini mochi and red adzuki bean paste with fresh yuzu zest to add a bright citrus zing to the robust flavour of the matcha.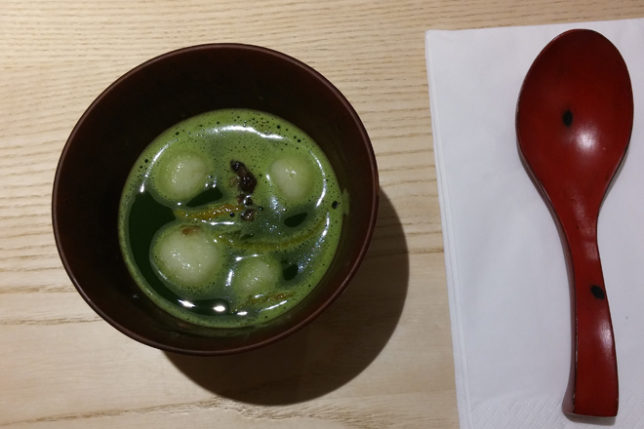 Tombo Poké & Matcha Bar is open Monday to Saturday from 11.30am to 9pm and Sunday 11.30am to 8pm. The café does not accept reservations.
Tombo Poké & Matcha Bar
28 D'Arblay Street, London W1F 8EW
020 7734 1333
www.tombopoke.com
@tombo_london