Here's the top ten food supplements under £15 which we think might add a spring in your step this season.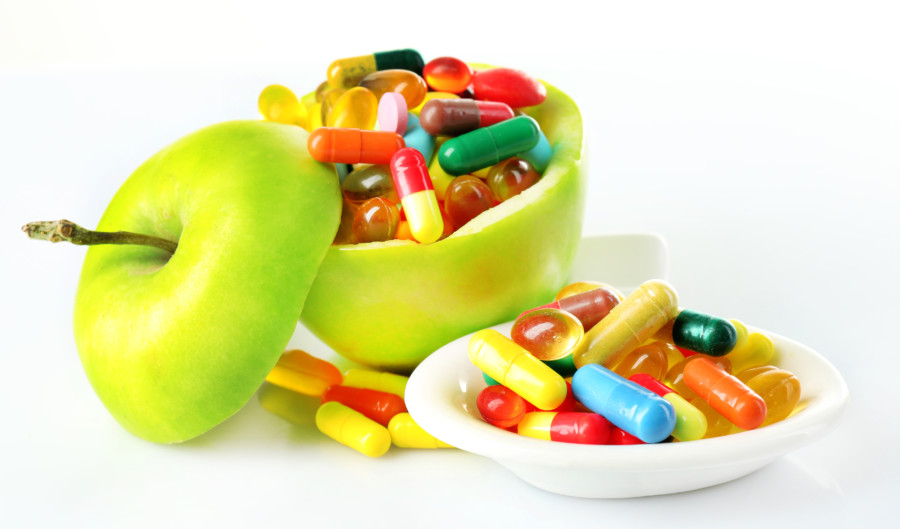 Hellenia Hydro Coconut
Hellenia Healthfoods have created the Hydro Coconut – a delicious, natural and fruity hydration drink powder that contains Coconut water, Watermelon juice, Beetroot juice, Maca Root and Lucama fruit in a delicious Coconut flavour. Watermelon is known for its hydrating properties and provides natural sugars together with synergistic nutrients like citrulline which is beneficial for the heart and blood vessels. Coconut water is a natural source of vitamins & minerals & electrolytes. This balance of nutrients makes it an ideal source for electrolyte replenishment and rehydration available in a convenient powder that blends with water to make an hydration drink perfect for those with active lifestyles, physically demanding jobs and after endurance exercise to help you to stay healthy & hydrated. Hellenia Hydro Coconut is £14.99 available at www.hellenia.co.uk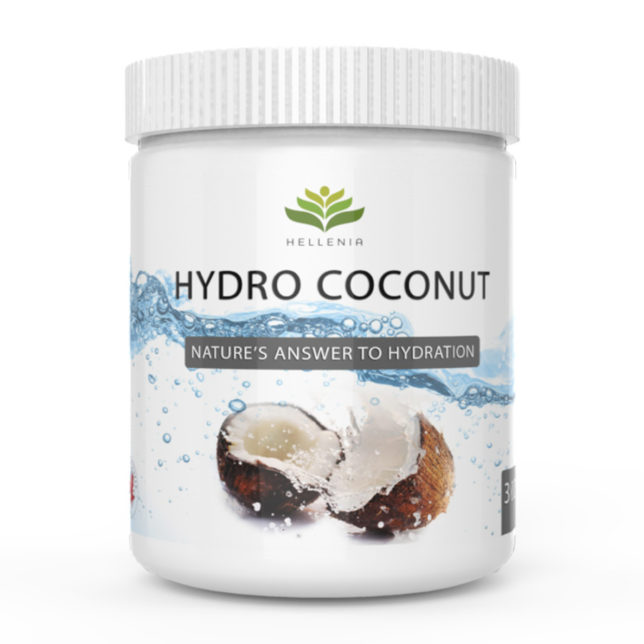 Bioglan Biotic Balance Ultimate Flora
If you've been over-indulging in the all-inclusive buffet on holiday – and let's face it who can resist – you can beat the travel tummy bugs with Bioglan Biotic Balance Ultimate Flora. By simply taking the one-a-day capsules you can help balance out the levels of good and bad bacteria in the digestive system. This super supplement contains 20 billion live bacteria using convenient fridge free technology with the all-important four live strains. Bioglan Biotic Balance Ultimate Flora is £14.99 and available for Holland & Barrett.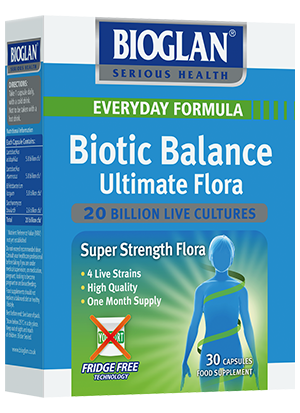 Power Ginseng
Power Ginseng is a herbal remedy from leading supplement manufacturer Power Health, which helps users to respond to stress and promotes relaxation in times of stress and anxiety. It can also help clear your mind, enhance memory, boost alertness and thinking processes in addition to improving mood and energy levels. The Power Ginseng formulation consists of the highest quality four to six year old Panax Korean Ginseng Roots, regarded as the most potent ginseng in the world.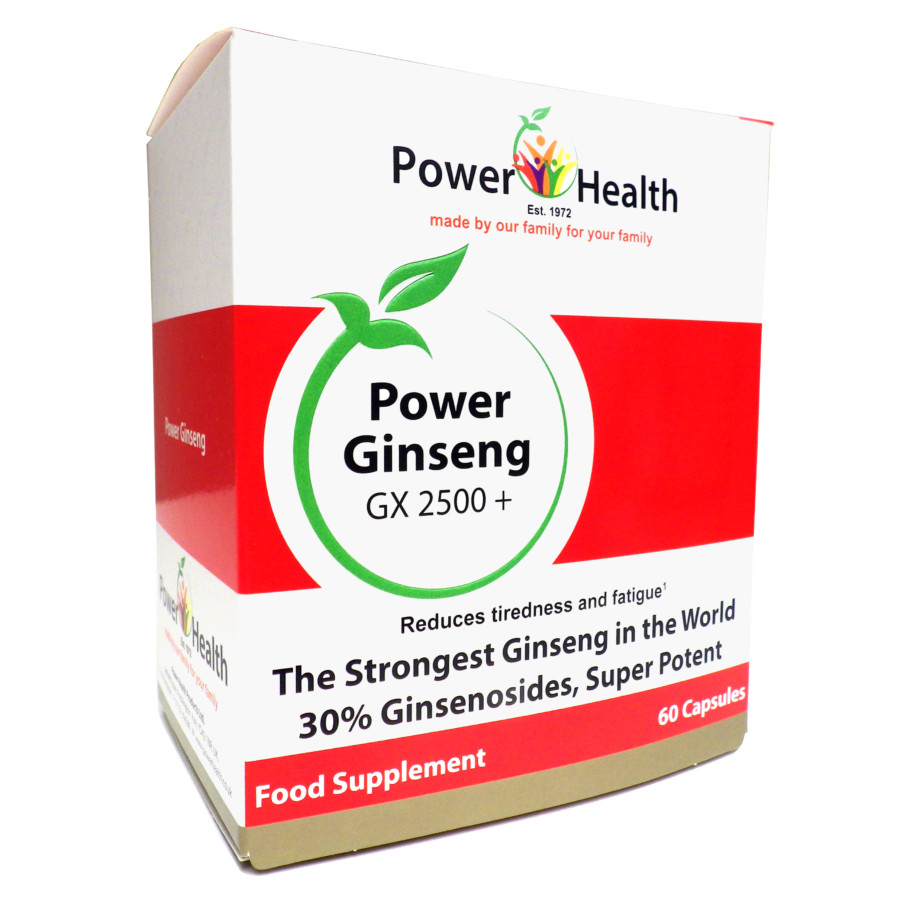 The ginseng is also combined with the key ingredient beeswax, hailed for its skin-soothing properties. Beeswax provides protection for the skin against irritants and offers anti-inflammatory, antibacterial and antiviral benefits making it helpful in treating skin irritation. Athletes also widely incorporate Ginseng into their diet regime due to its anti-inflammatory properties. Ginseng can also help to combat the common symptoms of menopause including hot flushes, mood swings, and fatigue due its mental boosting properties. Power Ginseng is £14.60 for 60 capsules and is available at www.powerhealth.co.uk
Forza Greens with Benefits
Forza Greens with Benefits Everyday Energy Powder gives you more than 100% of your your daily B Vitamins in just two spoonfuls of each day and it taste like a mojito – what's not to love! This delicious lime & mint flavoured fruit powder is bursting with berry goodness, combining strawberry, blueberry, goji berry, cherry and pomegranate packed into one convenient everyday energy formula. Each serving contains a number of B vitamins to support normal energy release, normal mental performance and to help reduce tiredness and fatigue. We're glad to say this fab formula contains no artificial colours or flavours, no added sugar, is vegetarian friendly and contains less than 30 calories per serving. Forza Greens with Benefits Everyday Energy Powder is £13.99 available at www.forzasupplements.co.uk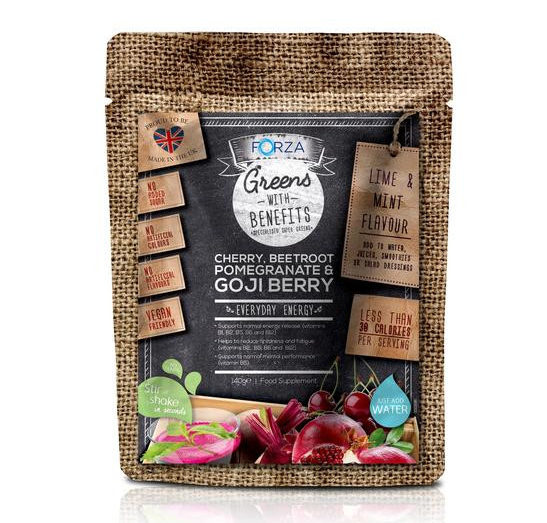 Bimuno Daily
Bimuno is a daily food supplement containing a unique natural active ingredient, B-GOS® which feeds and stimulates the growth of good bacteria in the gut including the important bifidobacteria. It was designed and developed in collaboration with some of the world's most respected science institutes and backed by numerous clinical trials. It offers a unique and proven protective action within the gut promoting digestive health, general wellbeing and can provide natural support to the body's defence systems. Bimuno Daily is £11.99 available online at www.bimuno.com and at Boots and Holland & Barrett.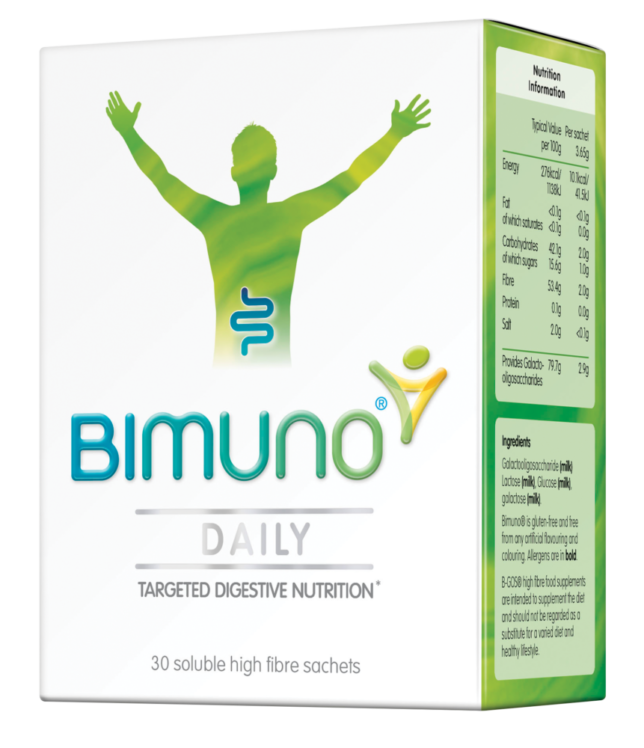 BetterYou Magnesium Flakes
BetterYou™ Magnesium Flakes are ideal for replenishing the body with this essential mineral, promoting overall wellbeing, aiding skin and bone health and relaxing muscles, effectively relieving tension and cramping. The transdermal magnesium process allows full tissue absorption by exposing the skin to a concentrated solution of magnesium chloride. 1kg of Magnesium Flakes contains 120g of elemental magnesium chloride and is suitable for all ages and during pregnancy. BetterYou Magnesium Flakes 1kg is £9.95  available at Holland and Barratt, Lloyds Pharmacy, all good health stores and online at www.betteryou.com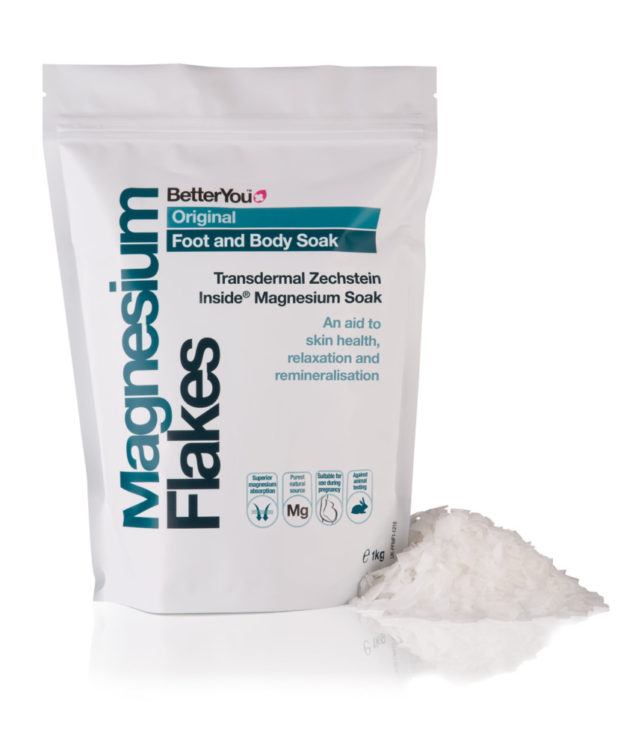 A.Vogel Ginkgo Biloba
Made from freshly harvested Ginkgo biloba leaves, these drops help to maintain a healthy circulation, and help benefit the blood flow to the brain which is increasingly important as we get older. Gingko has also been linked to better cognitive function, as well as feeling more generally competent. is £9.75 for 50ml available from www.avogel.co.uk and health food stores nationwide.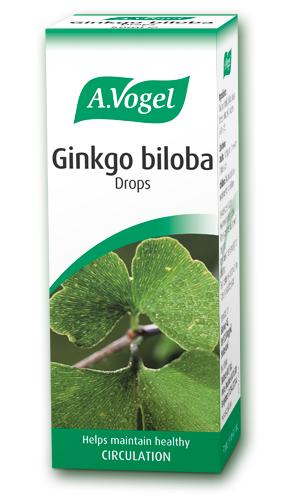 A.Vogel Balance Mineral Drink
Perfect for people experiencing fatigue and tiredness, A.Vogel Balance Mineral Drink is a great source of vital electrolytes including potassium, zinc, Vitamin D3, calcium and magnesium that can help to reduce fatigue and support normal muscle function. A.Vogel Balance Mineral Drink is £7.99 for 7 sachets, available from www.avogel.co.uk and health food stores nationwide.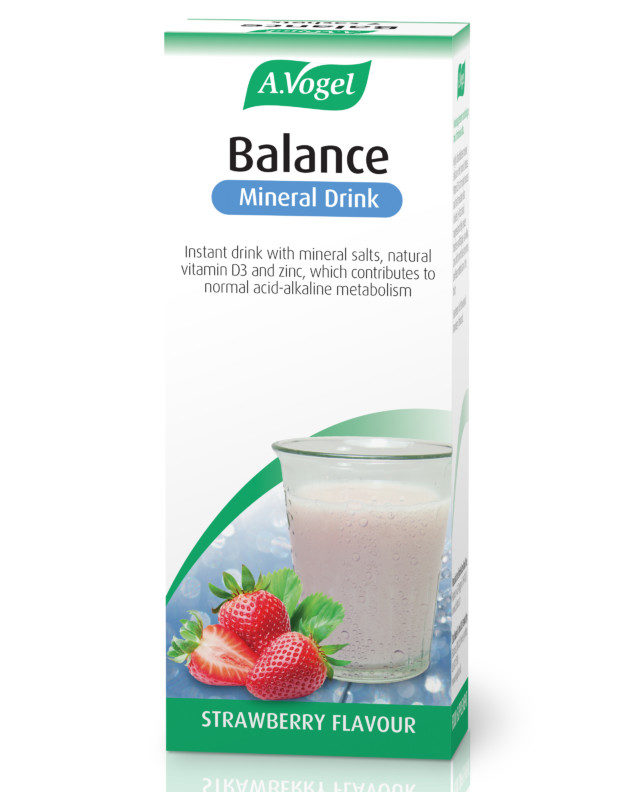 Aduna Moringa Powder
Aduna Moringa Powder, made from naturally-dried moringa leaves, contains 5 vitamins and minerals at source or rich source levels – vitamins A, E & K, iron & calcium. Vitamins A and E are essential for healthy, glowing skin. Iron is essential for helping fight tiredness and fatigue and calcium helps support energy release. It is also 23% plant protein including all 9 essential amino acids, 24% fibre and has 6x more antioxidants than goji berries helping reverse the signs of ageing.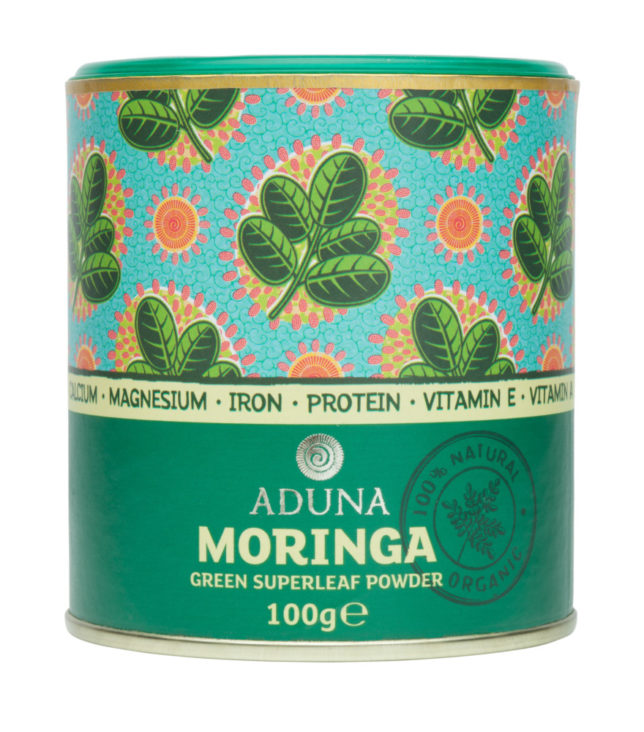 Moringa leaves have a green, earthy taste similar to spinach. Aduna Moringa is available as an organic powder, ideal for boosting smoothies and juices or used as a "superfood seasoning" for savoury dishes, and as an organic energy bar combined with cold-pressed mangoes and cashews and no added sugar. Aduna Moringa Powder starts from £6.99 for 80g and is available from online from aduna.com and from Holland & Barrett, Ocado, Planet Organic, Whole Foods and independent health stores.
Organic Ginger Zinger
Made from 100% natural ingredients and with less than 35 calories each, the 7cl Zinger shots are ideal for slipping into a gym bag, pocket or desk drawer for whenever you need a healthy energy boost. The range, created by James White Drinks, comes in four fiery flavours: our personal favourite is the powerful and tangy Organic Ginger Zinger but there is also the Xtra Ginger  Zinger with 40% crushed ginger juice for ginger lovers or the Turmeric Zinger with freshly pressed Turmeric juice and a fiery chili and pepper hit or finally the Lime Chili Zinger, with a powerful citrus kick and chili to bring together all the flavours of Mexico. The full range of Zinger shots are £1.49 each available at Waitrose and Holland and Barrett.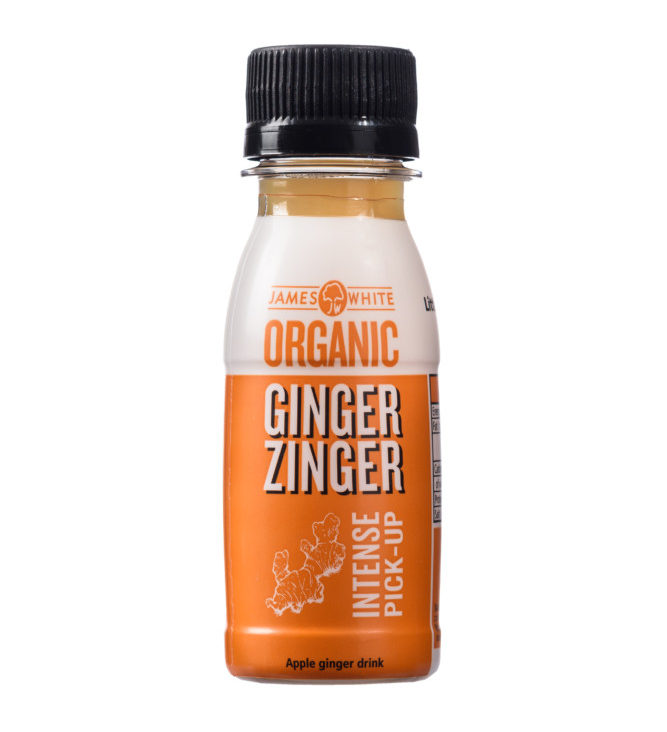 Please note any of the above food supplements should not be used as a substitute for a varied and balanced diet and a healthy lifestyle. We recommend consulting your doctor or pharmacist before taking food supplements if you are trying to become pregnant, are pregnant or breastfeeding. If you are taking any prescription medication, it is also advised you speak to your doctor before using these products.