So, you're financially secure and have some surplus funds to enjoy and are thinking of delving into the world of alternative investments, or more specifically lifestyle investments.
While this investment style may seem glamorous there are inherent risks that should be considered. Although I do not profess to give investment advice, I have collated some top tips through my work as a private client lawyer.
Lifestyle investments are a form of alternative investment: complex investments with limited regulation and a relative lack of liquidity, and refer to the following asset classes:
Art, clocks, musical instruments
Wine
Bloodstock – racehorses, stallions
Classic cars, motorbikes, boats
Persian rugs, maps, stamps
Now, what should you consider before parting with your hard earned funds?
Is this an investment, frivolous fun or somewhere in between?
If you decide that this is all just a bit of fun, ear mark the amount that you are prepared to lose and enjoy yourself. Though if this is more than fun, you might wish to consider balancing your appetite for risk with your desired level of involvement and the returns you seek.
Consider the worst case scenario
To contextualise: if you buy a piece of art that loses all its value, you will be left with that piece of art. Therefore, perhaps you should only buy something that you are prepared to admire in your home. A similar principle applies to jewellery, clothing, books, etc.
Cars and vehicles also have the potential to be damaged, particularly if driven at high speeds – is this of concern to you?
Likewise, bloodstock may die or become injured and could leave you with nothing. Is this a risk you are prepared to take?
Due diligence and protection
Minimising risk is important to protecting your lifestyle investments. Insurance is thus always a consideration, and insurers will provide their own recommendations for minimising the risk of a claim, but some other things to consider are:
The art and bloodstock markets are unregulated, and whilst this may give higher chance of good returns, it adds the risk of being conned.
Is the asset easily reproduced?  Some iconic photography, original film reels or moving images might be, though a stallion less so.
Does the passing of time theoretically increase or decrease its value?  Maps or stamps can increase in value as national borders change, post-war or due to political turbulence. On the other hand, bloodstock may reduce in value as the animals get less fit or age, and assets connected to iconic personalities could become less valuable as the personality becomes 'forgotten' with time.
Does the asset class retain stability in times of recession, like wine and gold? For example, there has been a resurgence of people investing in wine and gold post-Brexit.
Who are the reputable experts in the field?  This is particularly important when storing gold with a storage company, or dealing with auction houses.
What legal protection will you need specific to that asset, if any? For example, vehicles must legally be insured unless you have notified the DVLA that it is being kept off the road.
Know the tax implications
Asset collection is likely to give rise to tax consequences and it is crucial that all implications are understood and acted upon.
Fortunately, one of the positives of lifestyle investments is that they are blessed with a few quirky rules. For example, vehicles can sometimes be classed as 'wasting assets' because of their potential for damage and as a consequence could be exempt from Capital Gains Tax. Clocks can be regarded as 'scientific pieces' rather than furniture or art, meaning they can sometimes receive favourable tax treatment in terms of import duty and VAT.
Consider the ownership structure for your assets
How you own the assets can significantly affect the tax consequences, so you should decide whether you wish to own these assets in your own name, through a business in which you trade, or some other structure.
The sorts of structures which can be appropriate are private companies, family partnerships, trusts, and charities – to name a few.  Each structure has its own benefits, so it is worth taking advice as to which best suits your endeavours.
Traveling overseas?
Lifestyle investments are nearly always transportable, so you should think about what your intentions for these investments are. Do you intend to sail your boat around the world? Are you purchasing an asset collection and bringing it to the UK – or vice-versa?
You should carefully consider the effect the movement of the assets will have on the taxation of the person or structure which owns those assets. For example, if you are domiciled in the UK or if you are non-UK domiciled, but own assets physically situated in the UK in your name, your asset collection in your estate will be chargeable to Inheritance Tax in the UK.
Passing assets to future generations
Lifestyle investments are often an emotive, rather than a financial investment. Many people who have art collections or sporting memorabilia hate to think that those assets might be treated without care when they are gone.  So take time to think about your succession planning, estate planning and the continuity of your assets – for example, make a Will that is correctly drawn up and is as watertight as possible, so that your bequests are less likely to be challenged.
Finally, and most importantly, enjoy whichever asset class you choose to invest in, and make sure it gives you pleasure.
About Helen Freely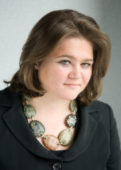 Helen Freely is a Partner in law firm Druces LLP's Private Client team. She advises high net worth individuals on a broad range of private client issues including Wills, probate (including UK and foreign domiciliary estates), trusts, court of protection work, lasting powers of attorney, tax planning and charity law. Helen is recommended by legal directory, Legal 500, who describe her as "a no-nonsense litigator".