As autumn approaches, now is the perfect time to think about interior lighting. Great lighting will make or break a room and second chances can be expensive, so it's important to get it right the first time. Rebecca Weir, the renowned lighting designer and creative director of Light IQ, shares her top tips on implementing a new kitchen lighting scheme this autumn.
1.Task lighting
Task lighting is one of the most important elements to get right and is often misunderstood. Under cabinet and shelf lights are a great example of task lighting, which can make a real difference in a busy family kitchen. It's always better to have too much light than too little and remember you can always alter the intensity of the light by dimming the light source. To minimise dark spaces, include additional lights under corner cupboards and be generous with your under-cabinet lighting. When dimmed this also acts as a soft secondary level of light, to change the mood of the room. Indirect light is perfect for sneaking into the kitchen late at night for a snack! If you don't have high-level cupboards or shelves – which many contemporary designs do not, ensure to use downlights directly above the work surface. This ensures work surfaces remain well-lit and safe to use. Try not worry about how ceiling lights look when designing your space, instead consider the task they are required to do. Once you have placed all your layers of light then you can think about whether the symmetry remains important.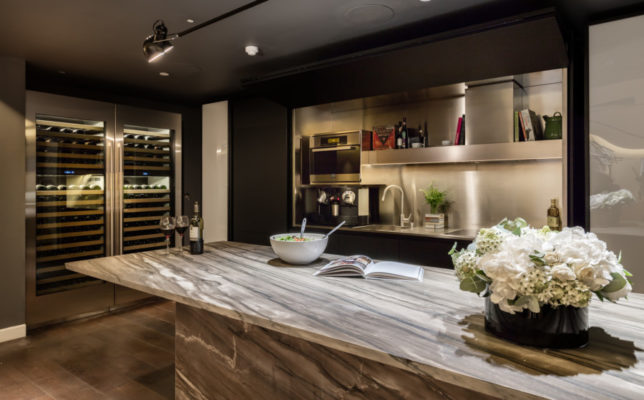 2. Find your focal point and light it
Every room, including the kitchen, requires a focal point. This could be a fabulous piece of art, the garden it looks on to or a stunning light source. Perhaps it's a chandelier, neon lights or a unique wall fixture…be brave with your choice – but remember to mock up the scale first to ensure accurate placement.Consider wiring lights that highlight your focal point on an individual circuit, as this will allow you to showcase your focal point and the light scheme in each space. An individual circuit means that you can control the intensity of the light, allowing your focal light source to be brighter than the others. Allow the switching and cables to permit the lighting of the garden and house at the same time – this function can be added at a later stage as long as the cabling is in place. This way, the finished space will not be disrupted.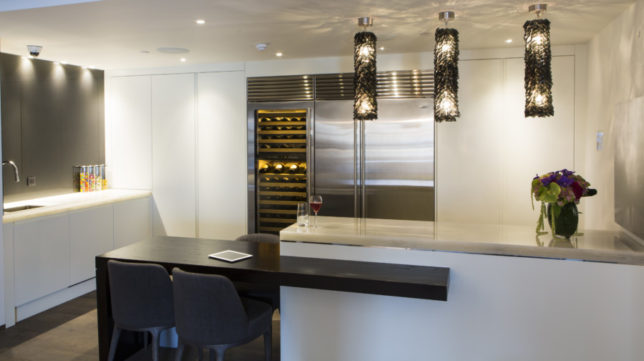 3. Take your time
When designing and choosing lighting for your home it's important not to rush. Lighting design takes time; close your eyes and imagine the different atmospheres you want to create for sultry dinner parties, fun cocktails or dinner a deux. How would you like the lighting to play to these moods – soft layered and sophisticated or pulsating and fun. Flexibility with sockets will mean that you can utilise plug-in temporary lights, if required.
4. Make friends with your electrician
Once you have finished designing your lighting scheme try to build a relationship with your electrician as he or she will become your best friend. Make sure they understand what you are trying to achieve and how important this is for you. I have seen on many occasions an electrician tidying up the symmetry of a lighting plan, only for the lights to disappoint and not accentuate the areas they were supposed to be highlighting. For example, whether decorative or architectural, a long kitchen island requires the lights to be centered and equally spaced above the island itself, not the whole room.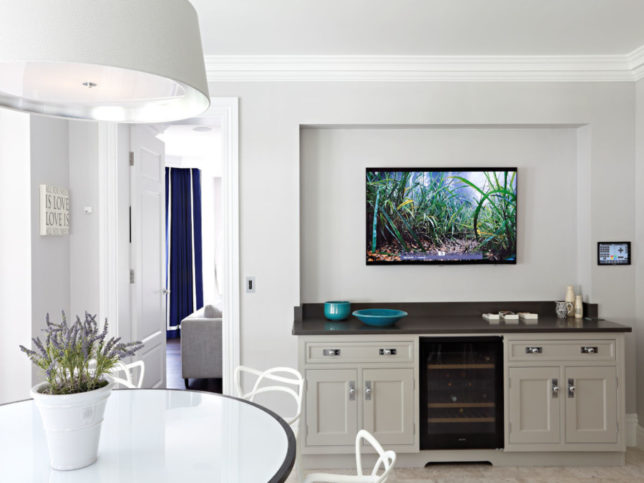 5. Make use of technology
Lighting technology can appear complex but there are plenty of resources easily available that can guide you through the process. I have written a book called 'The Languages of Light', which is specifically dedicated to the art of residential lighting. Technology can make your lighting schemes so simple to control, taking you from day to night or even to dinner party or romantic lighting, in an instant. Some systems are more reliable than others; and a professionally installed lighting control system, such as Crestron, can enhance the space and the capabilities of the lights.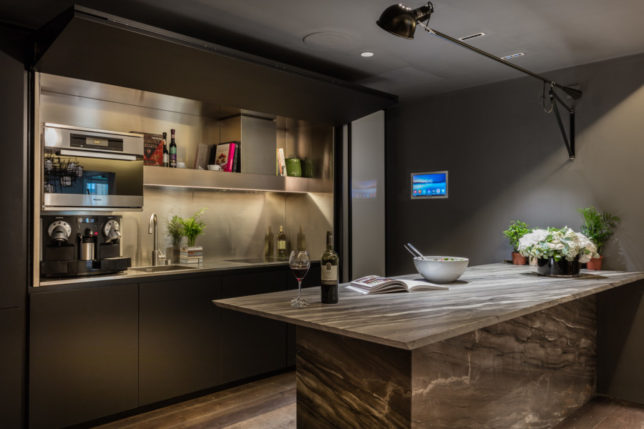 6. Take control of your space
It's your space so take control with ease and fluency. Set aside some time to work out the number of circuits required. Nobody else will care as much as you do so be sure to think through the tiniest of details, from use of sheer blinds to control natural light, position and size of windows and skylights, lines of site, focal points and position of switch plates. If you have a large multi-purpose room then consider using a Crestron home automation system, as the ease of use will prove to be life-changing once installed.
About the expert
Rebecca Weir is Creative Director at Light IQ. Rebecca's passion for lighting and her ability to harness and maximise the creative potential of light, to explore and push the boundaries of illumination has led to the successful completion of over 1,000 award-winning residential and commercial projects both in the UK and abroad.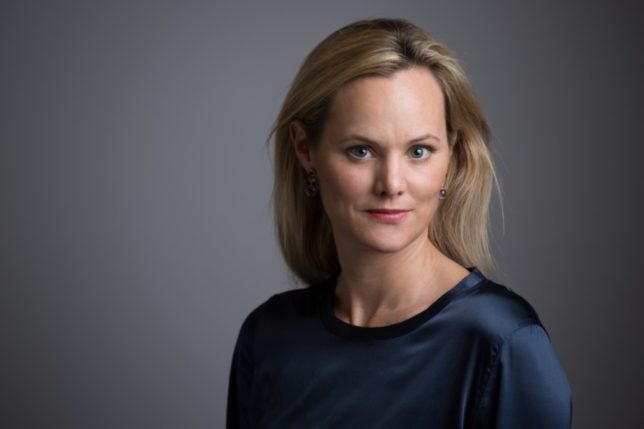 Rebecca prides herself in establishing relationships, often over many years, with clients, architects and interior designers. She knows inherently what will work and most importantly, is able to effectively communicate her ideas with clients, developers and electricians to ensure a seamless design process and spectacular end result.
Her wide-ranging experience and qualifications enable Rebecca to present lectures at 'KLC School of Design', as well as, at design shows such as: 'Grand Designs', 'Focus' and 'Decorex'. Rebecca also produces and presents a variety of 'RIBA' and 'BIID' accredited CPD seminars to Architect and Interior Design Practices across the UK.
The Languages of Light, Rebecca's first book, explores the creative potential of light in residential environments.