The Trading House, an intriguing new pub, opened its doors last summer on Gresham Street and has already attracted a loyal following from local city workers. Located on the site of the former Bank of New Zealand, the large Victorian space features a striking bar running the length of the venue, a 96-cover restaurant and a mezzanine area for drinks and events.
The drinks list is led by ales and cocktails. An impressive list of signature cocktails such as Cardamom Old Fashioned and Lemon and Anise Sour will sit alongside a menu of 20 gins, each with a paired tonic and its own garnish. All of the bar team are trained in the world's top 100 cocktails, so drinkers can be assured of their favourite tipple. The beer offering is equally exceptional, featuring a huge range of craft beers, ales and ciders. Two brand new bespoke brews, made by New World Trading Company themselves, will also make their debut: a Pacific Pale Ale and Passionate Blonde, a live cask ale.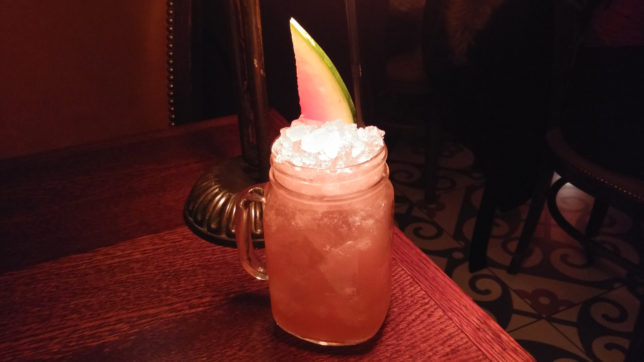 The dinner menu focuses on the usual suspects when it comes to gastropub food. If you're feeling adventurous then why not try the infamous hanging kebabs. Rotisserie and barbeque sections on the menu include pub staples such as burgers, steaks and whole roasted chickens, and a 'home comforts' selection ensure those with bigger appetites are catered for. As we wanted to keep things on the lighter side, we shared some moreish chicken wings to start. The chicken wings were crispy without being greasy and served with a choice of dipping sauces… as we like to keep things spicy, we went for our all-time favourite Peri-Peri sauce which never disappoints chilli fans.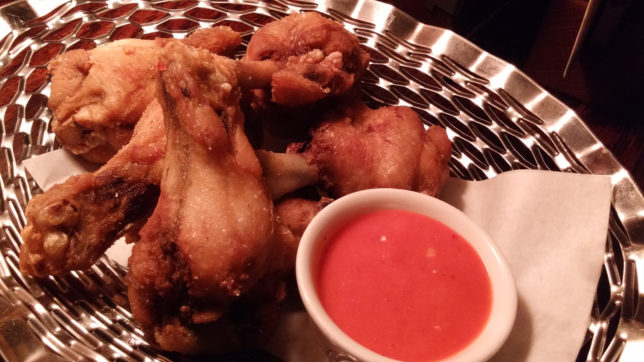 Moving on from the delicious wings, we decided to keep things light and share a simple deli board of hummus, olives, potato salad and marinated peppers. The olives were simple but uninspiring – no olive oil or herb flavoured marinade here… which was a shame as these were meant to be part of the main components on the deli board rather than a quick opening number served with pre-dinner drinks at the bar.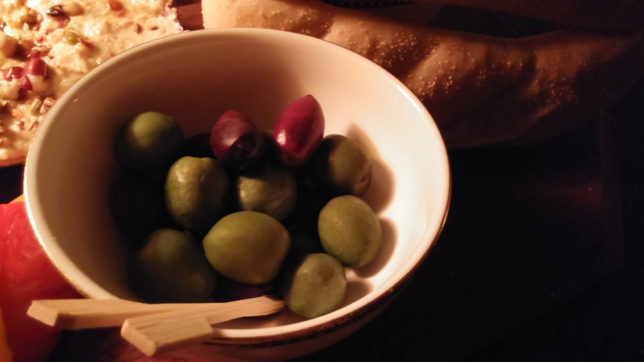 The hummus had more thought and attention put into it… served with a crunchy garnish and laced with Mediterranean flavours presented in red cabbage leaves which raised this simple dip to the next level in terms of presentation.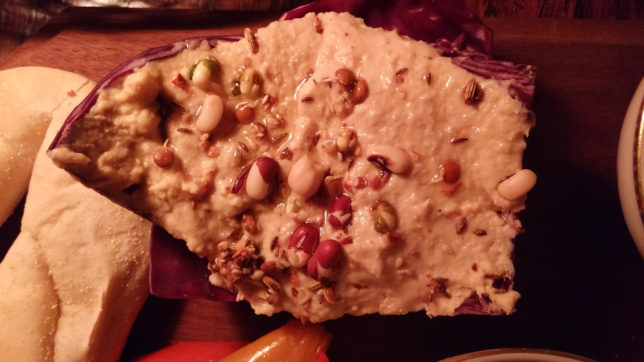 The Turkish flatbread was deliciously warm and freshly baked – an excellent accompaniment to the flavoursome hummus. The potato salad was not dressed in mayonnaise but a slightly oily dressing with sautéed onions and herbs.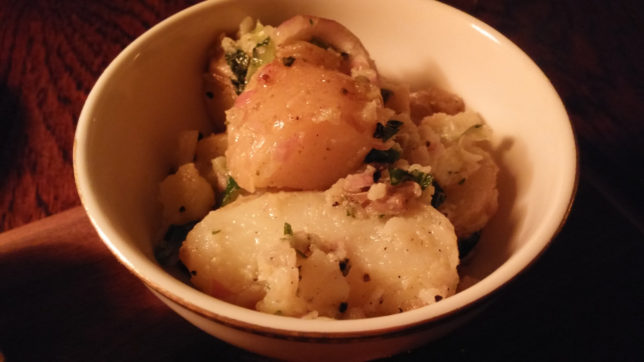 Whereas the deli boards look to be hit and miss at The Trading House, where they seem to excel is in their desserts. Sticky Toffee Pudding came out steaming hot and smothered generously in a perfect consistency toffee sauce. The pudding was light in texture with rich caramel and toffee flavours complimented by our choice of custard – a quintessential accompaniment to any steamed pudding. Ice cream is the poor continental cousin to a well made vanilla infused English custard.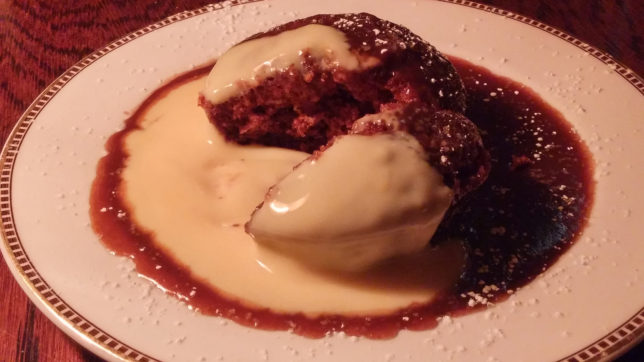 The Trading House is not the place to go for a quiet tete-a-tete. Nightly live music creates a buzzing relaxed ambience which requires the more shy and retiring guest to raise their confidence as well as their voices. For work-hard-play-hard city boys, a late license means that you can kick back and relax over drinks, fuel the ego and the stomach at dinner and move on to dancing the night away all in the one lively venue.
The Trading House has certainly found its place as a firm City favourite, and a welcome addition to the late night scene. Although it attempts to trade on a number of different levels – bar, gastropub, party venue – The Trading House, like its eclectic décor seems to be slightly unbalanced and whilst the drinks and live music are spot on, the food is good in parts but not so good in other areas.
This is really a bar first and a restaurant second so we would recommend The Trading House as the perfect venue to enjoy after work drinks or catching up with City friends whilst savouring the inventive cocktails and ales.
The Trading House
91 Gresham Street, London EC2V 7NQ
www.thetradinghouse.uk.com