Travelling is exciting – no matter what the destination is or the reason for the journey. When everything works seamlessly and you have everything you need, with the perfect mix of style and comfort, the promise of the final destination feels even more thrilling.
I believe the journey is just as important as the holiday itself. It makes a huge difference to how you feel when you arrive; ready, refreshed and prepared, for an important meeting, holiday or life event such as a wedding or birthday. Effortless travel sets you up for the rest of the trip, so it's vital to make sure the journey is as smooth and seamless as possible.
A large part of my role is dedicated to ensuring all the above is part of the service for every client who travels through Heathrow VIP – I once tasted 10 different cheesecakes to decide which one was perfect enough to serve to our clients. Our service is an extra level of effortlessness that means every journey is one taken in style and comfort (with some luxury cheesecake thrown in).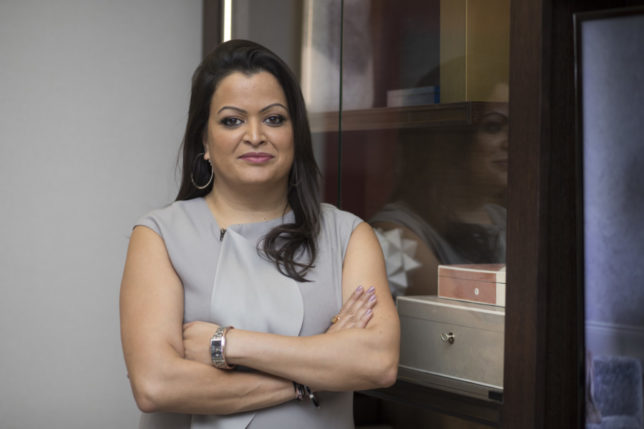 Everyone deserves a taste of luxury, so I've compiled my top tips for how you can make the most of your journey and arrive at your final stop feeling refreshed, relaxed and prepared, wherever you are in the world.
Investing in the Right Wheels
From the moment you leave home, you can enhance the experience with a little bit of luxury. A chauffeur-driven car helps you to ease into the journey and instantly relax. The chauffeur can help with your luggage and let you know the perfect time to leave home for a relaxing and smooth journey to the airport, so you can start to relax and get yourself into the travelling headspace. The chauffeurs are also on hand to help with anything you need – I remember I once had to organise for a car to go back and pick up a passenger's reading glasses, and they still made the flight!
Why not treat yourself to some perfect 'cabin wheels'? Opt for Louis Vuitton's Horizon range of luxurious luggage or a similar brand that has a beautiful balance of both lightweight and stylish designs. Go for a three-piece set which means you have interchangeable luggage which is perfect for trips of varying lengths.
The Importance of Peace and Quiet
Remember, luxury living doesn't just come in the form of things. Make sure you take some time for yourself to meditate and quieten your mind, leaving the stresses of home behind and looking forwards. This is extremely important when travelling, especially when flight times may not always complement your routine, so re-aligning to your destination really helps make travel smoother.
Quality headphones such as Bose Quiet Comfort wireless headphones allow you to zone out, unwind and relax wherever you are. I think a good pair of headphones are perfect for travelling on long-haul flights, as they allow me to play my music, receive messages if I need to, and most importantly, sleep peacefully.
Find What Works for You
If you travel often, it's important to make sure you find a pattern that works best for you and try to keep to a routine as much as possible.
For business travellers, make sure you have enough time and space to relax and unwind before your flight, try to leave enough time between meetings to simply travel without having to dash from one location to another. Make sure you can eat well in a comfortable, quiet environment so you're ready to embark on an onward journey or continue to deal with work. Choosing healthy food that is packed with water and vitamins is vital to staying nourished, something like a Kale Caesar salad is delicious, filling and good for you too.
Personally, I can't travel without a good skin care regime to make sure I feel confident and ready for anything when I touch down. CliniqueFIT skincare and makeup is great for hydration on the move and the travel-size essentials make it the perfect range to accompany your journey.
Travel to Your Perfect Destination
Making sure every detail matches the client's need is a key area of luxury travel. This is where our world-class Heathrow VIP service really stands out – we make every effort to provide an exclusive and personalised service, starting with a luxury chauffeur driven 7 Series BMW, and everything you need in your private, exclusive lounge, from fine dining to personal shopping. When it's time to board, another of our luxury cars will collect you after private security screening and will take you directly to the aircraft steps.
Top Three Luxury Holiday Destinations
Now you know we have your luxuriously stylish journey covered, here are a few of my personal favourite luxury holiday destinations:
Florence – Italy's cultural hub – makes for a particularly stylish retreat when seen through the eyes of a famous Florentine fashion dynasty, Ferragamo. St. Petersburg is another great city choice to experience a new culture, I'd recommend staying at The Corinthia for a truly luxurious experience.
Further afield, Japan is hugely popular with travellers taking in Mount Fuji, Osaka, Kyoto and Tokyo in one trip, a perfect example of when a tailored itinerary really maximises your holiday enjoyment from start to finish.
In terms of unexpected favourites, for me, Ibiza remains a preferred short-haul holiday destination, with the Nobu Hotel offering luxury with a real sense of fun.
About the expert
Priya Malhotra is Head of Heathrow VIP, overseeing a world-class service available exclusively to Business and First-Class passengers travelling to/from Heathrow.
Priya Malhotra has been Head of Heathrow VIP for four years, overseeing a world-class service available exclusively to Business and First-Class passengers travelling to/from Heathrow. Heathrow VIP offers clients a premium and effortless airport experience, providing private and personalised service and an effortless transition through Heathrow. During this time, Priya was responsible for adding fine dining to the VIP menu from Michelin star Chef Jason Atherton.
Prior to this, Priya worked at Barclays, where she was Vice President, Marketing Communications and Events (EMEA) and Business Development, overseeing marketing across Europe, Africa and the Middle East. She also previously held the position of Barclays International and Private Banking Client Communications Manager, managing marketing for the International High Net Worth and International offshore corporate segments for Barclays International and Private Banking.
Priya is passionate about ensuring that Heathrow VIP continues to grow in popularity and maintain a quality and personal experience for all clients.