For a protein packed hit, TREK Protein Energy Bars will power you through an active and adventurous summer. The range consists of four bold tasty bars: Peanut Power, Cocoa Chaos, Banana Blast and Berry Burst – each deliver an initial blast of energy, the lasting effect of protein and a kick of full-on flavour. Not only are they tremendous for your taste-buds, these delicious flavours will keep you fighting fit as they are 100% natural, gluten, dairy and wheat free and contain absolutely no added sugar or syrups.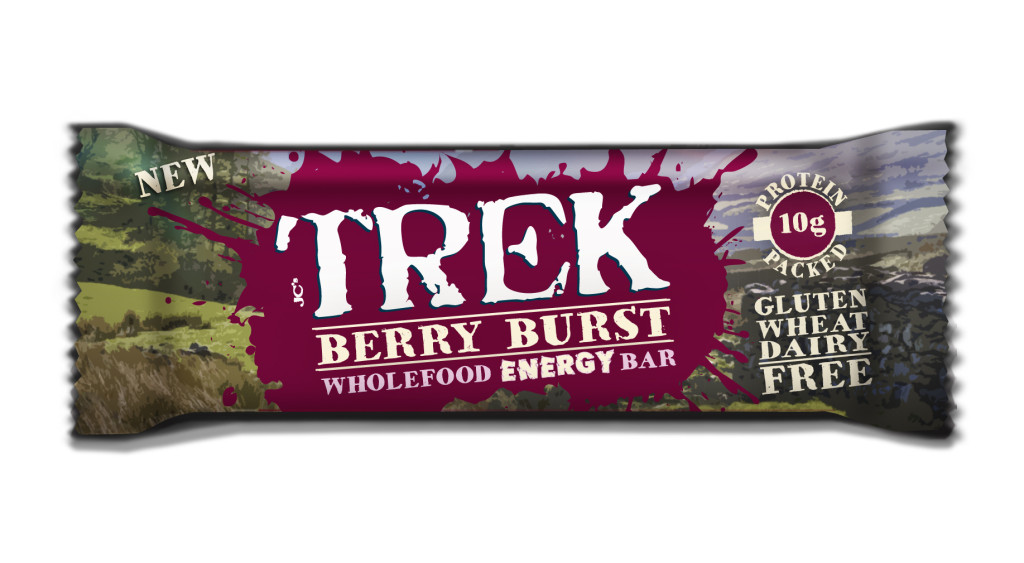 With a simplistic ingredients list of just gluten-free oats, dates, raisins and protein soya 'crunchies', TREK bars contain one of your five a day and also 10g of protein, so are sure to banish niggling hunger pangs and help you feel fuller for longer. Each bar is split into three snack-size segments so you can eat TREK before, during and after exercise, at steady intervals throughout endurance events such as marathons or triathlons or, simply enjoy at your desk for a quick hit of energy to power you through your day.
The packaging features bright, bold splashes of colour as well as scenery from across the world – guaranteed to get you in the mood for adventure.
Our favourite flavour was Berry Burst which tasted more fruity than other protein bars we have tried in the past. Although we wouldn't call this a treat to eat (there's no hiding from the fact that this is functional protein food and not something to be savoured) the bars have a decent amount of protein content and are a clean cheat being gluten and diary free. Perfect for that extra hit of protein needed to boost energy levels when you need something quick and convenient without reaching for unhealthy snacks.
TREK Protein Energy Bars cost 99p are available from www.trekbaruk.com, Boots, Holland and Barrett and other leading health stores.