This year, alleviate joint aches and pains the natural way with the help of the Ultra-Loop; the latest addition to Trion:Z's award winning range of health bracelets.
With one in five adults suffering from joint problems in the UK, Trion:Z helps to effectively banish aches and pains with their range of powerful Class 1 medically approved magnetic therapy wristbands. Trion:Z's range of magnetic ionic wristbands has a host of fans from sporting and medical professionals to everyday users, who rely on the bracelets to help improve their general wellbeing by alleviating everyday aches and pains, improving circulation and balance and reducing symptoms of conditions such as arthritis, tennis elbow, and osteoporosis. Now Trion:Z have just released a brand new addition to the range, the Ultra-Loop.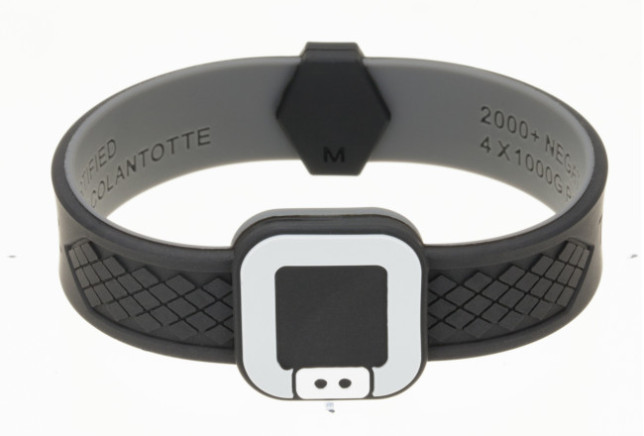 Whether you suffer from persistent pain or a condition such as arthritis or osteoporosis, Trion:Z's unique patented Polarised Pod and ANSPO technology is enhanced in the Ultra-Loop, which incorporates four 1000 gauss magnets to create a wider magnetic field for improved results.
The brand's renowned, patented Colantotte magnets with pods that are infused with a higher number of negative ions, help to promote improved wellbeing and lifestyle benefits. These magnets can help to stimulate and provide beneficial magnetic energy over a larger surface area, for improved blood circulation, reduced inflammation and decreased muscle discomfort, to enhance ease of movement alongside overall wellbeing.
Now accredited as a Class 1 medical device in the UK, the brand's range has contributed to new research published in late 2015. This research highlights the benefits of Trion:Z technology to help improve mobility, performance and flexibility, whilst helping to alleviate joint and muscular pain.
Magnetic Therapy is believed to work by increasing blood flow and oxygen to all areas of the body, more specifically pain-affected areas of the body. Increased blood flow produces higher levels of anti-inflammatory white blood cells and the more densely oxygen saturated blood cells to the damaged areas, whilst at the same time removing toxins more readily which can often be a cause of pain. This provides noticeable results that pain is eased and the healing process is more efficient.
Negative Ions are understood to have beneficial health effects including a sense of wellbeing, aided recovery and improved performance. James Anderson, England cricketer and the most successful bowler of all time is quoted to have said, "I believe Trion:Z is part of my success!".
So banish aches and pains once and for all, and invest in the Ultra-Loop from Trion:Z to help you be the best you can be.
The Ultra-Loop is available in two functional and stylish colours; pink and grey and retails for £29.99, available at www.trionz.com