Poshcorn is a superlative new popcorn range from Tyrrells, the quintessential English snacks brand.
Popped to perfection at Tyrrells Court Farm, Poshcorn is positioned as a healthier, yet no-less delicious sweet-spot replacement to chocolate, perfect for when you fancy something a bit sweet to nibble on.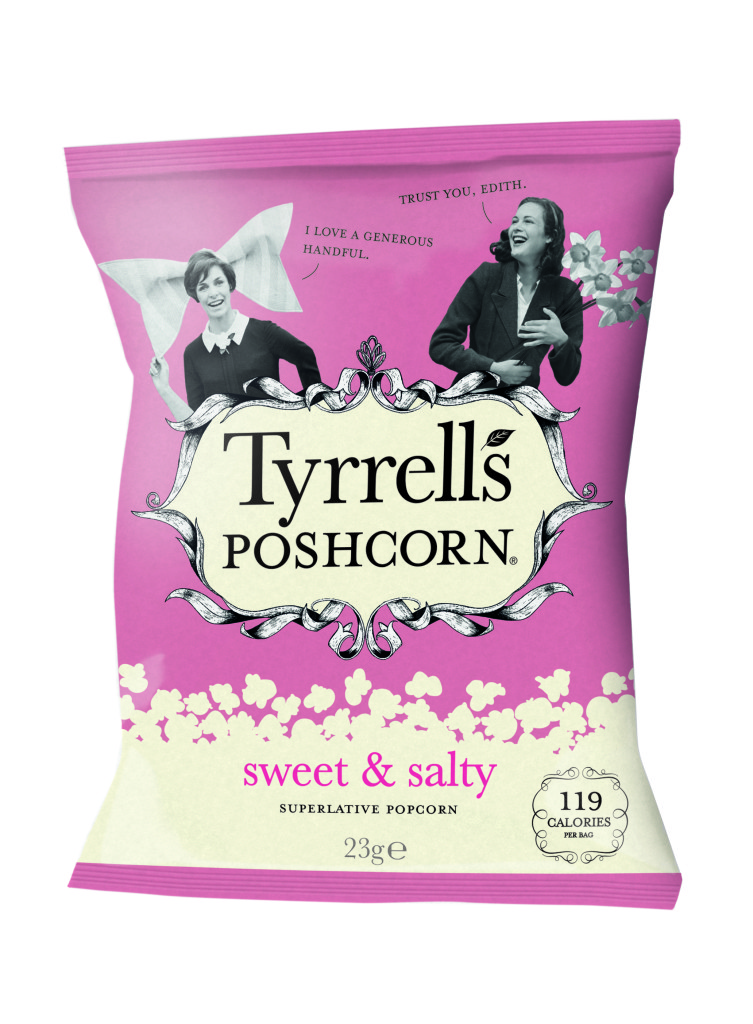 In every pack of Tyrrells Poshcorn, you'll find butterfly shaped morsels of popcorn, made from gold-standard kernels to give large, light and irresistibly moreish pops.
Tyrrells Poshcorn is available in four delectable flavours: Sea Salted, Sweet & Salty (on a delicious new golden caster sugar base), Coconut & Caramel, and Lemon Cupcake. The last two new and exciting flavours are set to take ready to eat popcorn to new levels of deliciousness.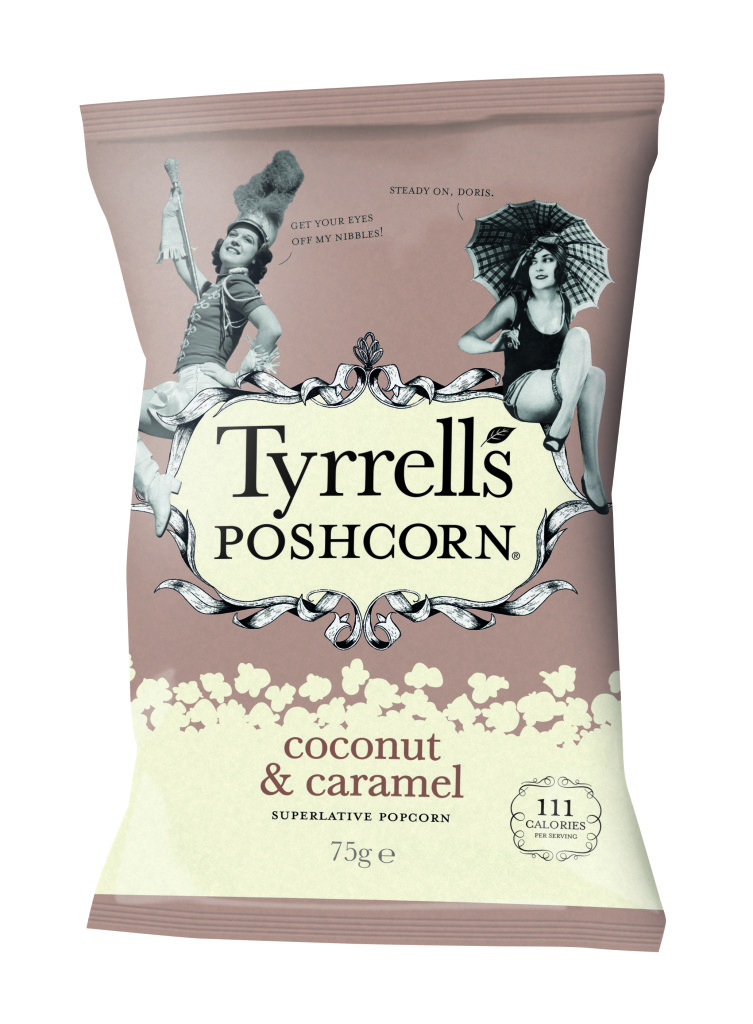 Here at SLOAN! we have always been old school lovers of Sweet & Salty which is our go-to flavour for popcorn when watching a movie on the big screen at the cinema or flat screen at home. However the Coconut & Caramel flavour is fast becoming our new favourite and is the perfect choice for sunny days as we head into Spring and Summer. It is also a healthier option than chocolate being only 111 calories per serving.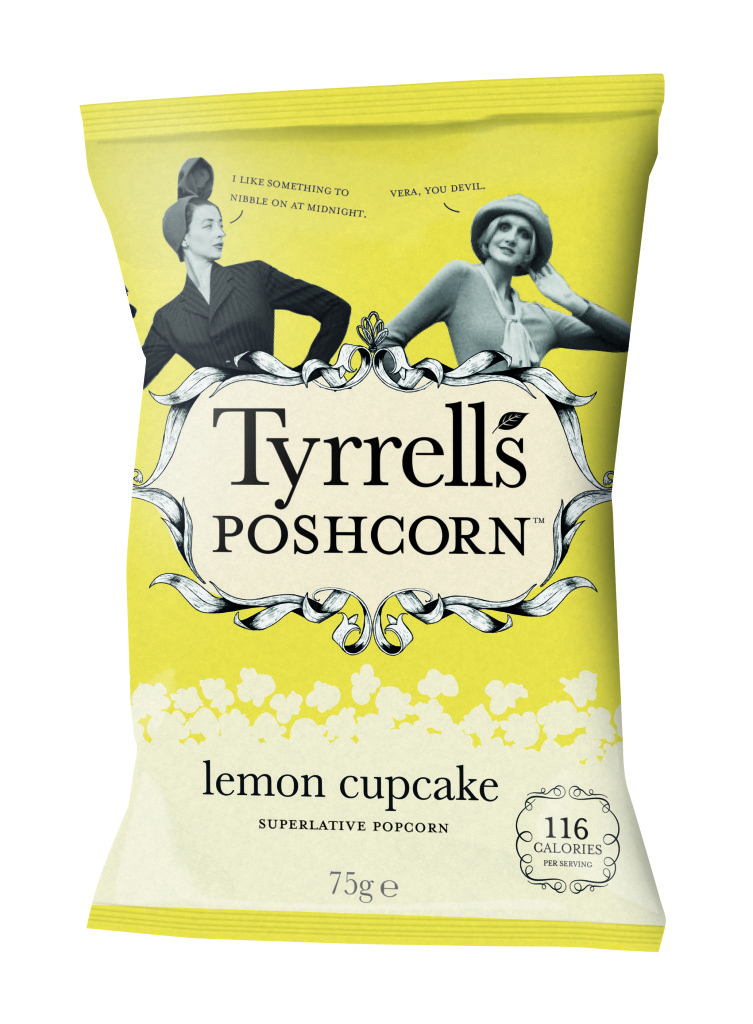 For those with a sweet tooth, Lemon Cupcake is a delicious taste sensation that is sure to satisfy cupcake devotees without the those sugary calories. We also love the quirky tongue-in-cheek images and sayings on the packaging which are reminiscent of the famous British sense of humour.
Already one of the UK's best loved premium potato crisp brands since it started in 2002, Tyrrells is based on a farm in the picturesque Herefordshire countryside and produce a delicious range of award-winning snacks including potato crisps, vegetable crisps, 'Furrows' Crinkle Cut Crisps, TorTyrrells Tortillas, Proper Popcorn, Tyrrells 'Alternatives' and Apple Crisps.
Tyrrells Crisps has recently scooped a Queens Award for Enterprise and is proud to hold over 50 gold Great Taste Awards, more than any other premium crisp producer.
Poshcorn is available in both larger sharing bags and small handbag sized bags, available from Waitrose, Sainsbury, Tesco, Morrisons, Costa Coffee and quality independent retailers nationwide.
RRP £1.59 for sharing and 79p for small bags.