Arriving at the large Bruntingthorpe proving ground, I met with Rob Wilson, the respected Formula 1 driver coach said to have trained over half the current 20 F1 drivers at one time or another.
Robs career holds enough racing successes, in multiple categories, over the last 40 years, to form an article by itself. His own accounts of his career, highlights such, as leading the NASCAR race at Watkins Glen, to being presented with the Bruce McLaren Trophy in 1976 Awarded to the Commonwealth Driver who has established the most meritorious performances in international racing, and could continue for some time, recalling hundreds of examples. These could include he has competed in Formula Ford, Formula Three, Formula Pacific, the IMSA Supercar Championship, NASCAR, Indycar, British GTs, and both American and European Le Mans.
Rob Wilson is possibly one of the most important players in Formula One racing that you've never heard of. Based at Bruntingthorpe Proving Ground in South Leicestershire, Rob is instrumental in carving split seconds from the lap times of at least 12 drivers on the current grid, and his key training weapon is… a standard Vauxhall Astra and here at SLOAN! we were put to the test to see is we could shave seconds off our score and boy did we do that!
As improbable as it seems, Rob's Astra Sports Tourer – along with a GTC and Insignia Sports Tourer – are perfect for his training sessions, which also benefit drivers from Indycar, DTM and even WRC and helped me shave 30 seconds off my time after only a few hours in the car with Rob.
We sat and discussed what the day would have instore! There is a real presence of excitement and passion in Rob's conversations, obvious from the start, while explaining the aim of the day. We were to be looking at car weighting, cornering, 'steering without steering', setting the car up, reducing drift or 'smudging', building awareness of transitions, 'heel toeing' (heel-and-toe gear shifting) to reduce telemetry artefacts, raising through corner speeds. All in an aim of achieving harmonisation of the vehicle and the driver, and shaving time. I was already hooked.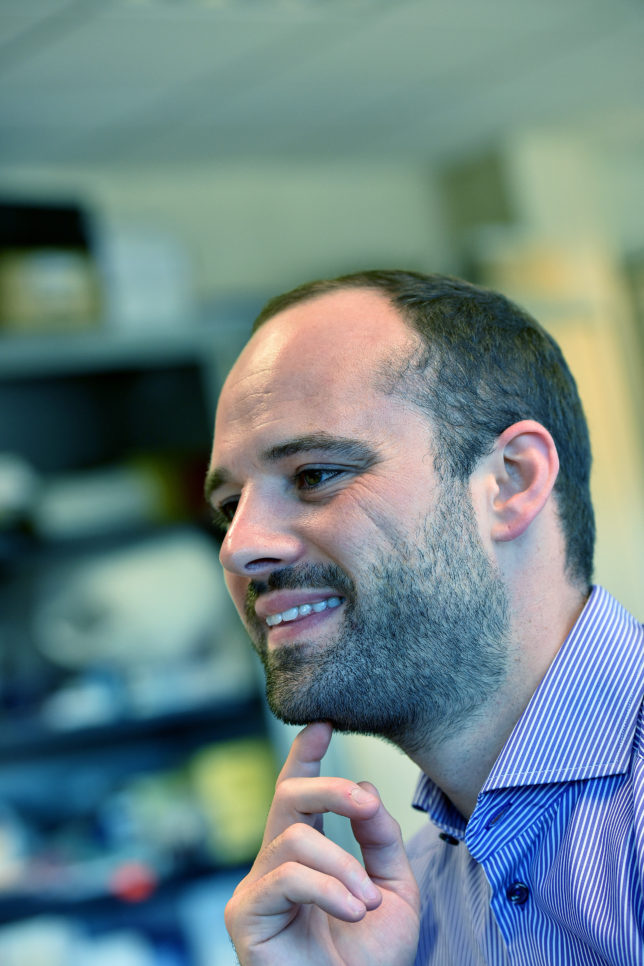 Then we headed outside to the track. The car chosen by Rob for this was the Vauxhall Astra SRI NAV 1.4i 150PS TURBO and I was not disappointed by his choice. The 5dr, 6 speed manual drive car, maybe a road vehicle, with respectable fuel economy, and all the trimmings. However, when the traction control is turned off, and you are on a track… 'The Vauxhalls will do everything that an F1 car does dynamically, just at a far lower speed,' said Rob. 'This allows me to explain the physics behind what the car is doing out on the track in real time, which I'd never manage in a performance car. The other advantage is that the driver's engineer can ride along too, and this is crucial since a change in driving technique could result in a different set-up for the race car.' Like Rob said, 'some of the best drivers in the world have trained here, in a Vauxhall Astra, and they can't find fault'!
Durability is a key reason why Rob has mainly opted for Vauxhalls over the last 16 years of coaching pro-drivers. There are other reasons, though. Vauxhall cars are engineered to be predictable and safe in all sorts of driving situations – even the extreme sorts that Rob puts them through. For example, having a car that won't step out of line half way through a fast bend, if the driver lifts off the throttle, is vital during his training. But on a slightly more prosaic note, having a car that's comfortable and has a good driving position for drivers of all shapes and sizes is important too – and Vauxhall cars are top-notch here.
Also worth noting that since Rob took on the latest Astras at the start of this year, he instantly saw a three-second improvement to the lap times set by his 'students'. The car has an altogether sportier feel, which has been picked up by all drivers. Thanks to the new car being up to 200kgs lighter, it handles better, has sharper and more precise steering, and also accelerates quicker and stops in shorter distances.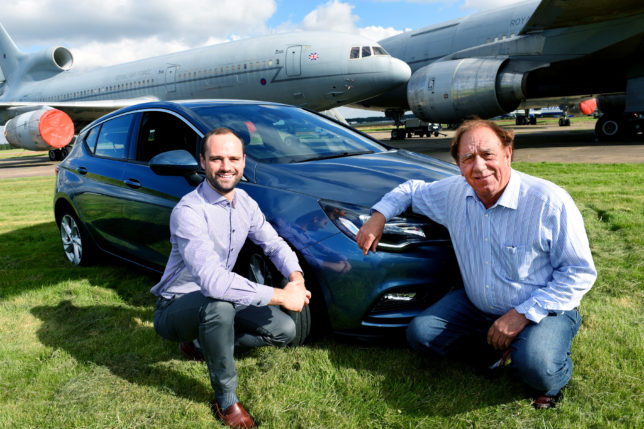 My lesson started with Rob taking my round the track, with me in the passenger seat. At what he would have described as a calm pace, to see the outlay. I on the other hand, already was aware that we were at speed!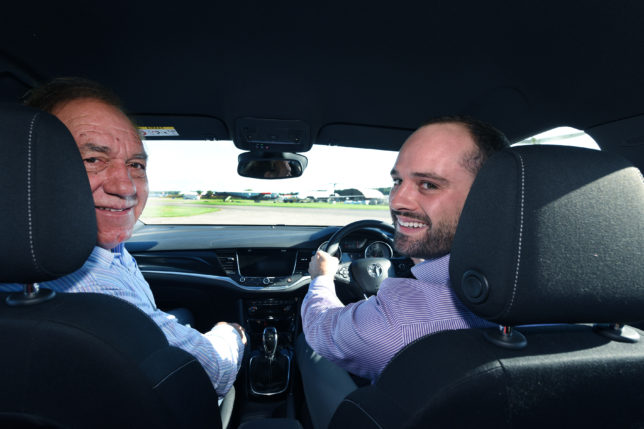 Then its my turn, and Rob asked me to drive round the track as fast as I could for a few laps. He timed this, and took the best lap time. Which I felt was rather respectable! Having taken some corners at over 70 mph, and my fastest lap coming in at 2:28.
After this we did a few cool down laps for the brakes to cool, where I was asked to use the brakes sparingly, and just performing cruising speeds. Interestingly, these cool down laps allowed for reflection time, discussion and additional explanation and transference of knowledge, which Rob did gracefully. His importance in racing can be seen and heard by how he teaches. His clear ability to verbalise and provide specific instructions / cues, to achieve instant changes. He is able to assess where your skills and weaknesses lie, and use this to build on your learning. Slowly and steadily teaching you more.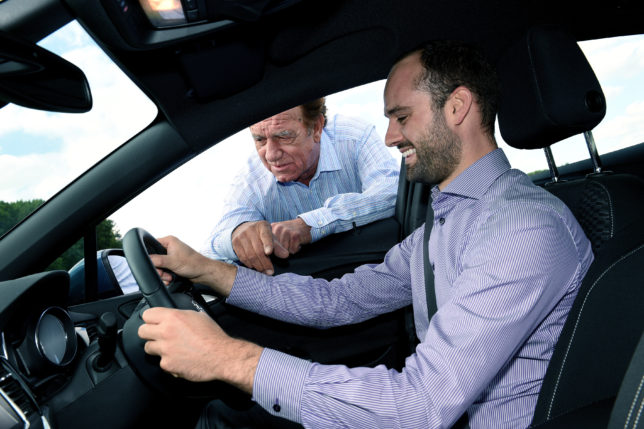 Then the real driving began! I found approaching corners or braking appropriately prior to the corner difficult. Picking a line hard, and when to move towards that line counter intuitive. Often the natural responses of panic crept in, and assisted the ever present on track high heart rate!
Rob Wilson's techniques assume a very high base-line in driving ability at the start of his sessions. The focus is on cornering and braking weights, and how to minimise both by adopting sometimes counter-intuitive cornering lines; even gear-changing comes under the microscope. I slowly started to apply the lessons Rob taught, only stopping to allow the teachings to sink in, and explain reading the car further.
Rob's talk of reading a car and the road was eye opening. You should learn to feel the car in all your 'sinews' integrating the 'body reactivity' and 'relaxing the body'. Fast reflexes are not the focus – the focus is predictable feel and control.
He goes on to explain that the harmonisation of the cars handling is achieved through first achieving 'harmony with feeling the car (becoming one with the car), the car is one with the track / road surface, which allows you to feel the surface of the road'…. And most extraordinary, he goes on to say, 'This allows you to feel the surface, transcend the car, and becomes just you and the surface'.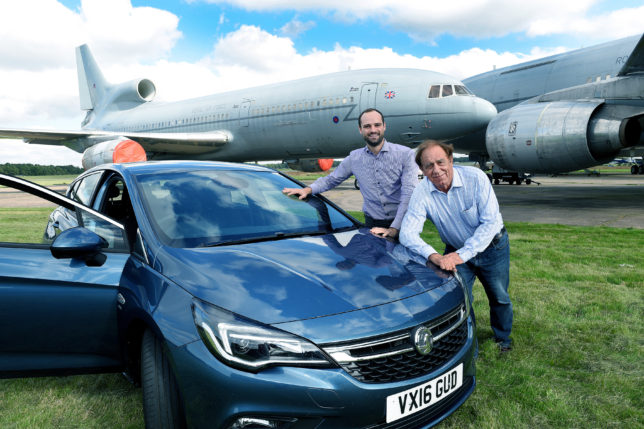 We stop for lunch and Rob drives the same car we were just on the track with, out on the roads and to lunch, where I chat to Rob about how it is interesting that out of all the production cars Rob could have chosen over the last 15 years that he's been running his sessions, he has opted for Vauxhalls. When asked why, he exclaims that Vauxhalls have 'above the norm performance, harmonised handling, stability, handling predictability and durability – these seem to come as standard in every Vauxhall I've used'.
Rob goes on to state that,  'The cars have an unbelievably hard time out on our track, as drivers try to beat my lap time, so I need to know that they're not going to break, or do something unexpected when we're cornering at over 100mph.'
Yes, we really did take corners at over 100mph!. My personal best was 110mph…. and that is saying something as my first few laps were approximately 70mph. However this pales to Rob's 115mph cornering.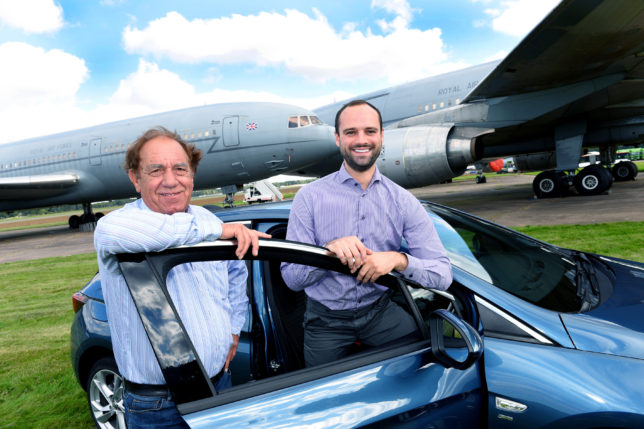 You wonder how the wheels can take it – nerdy fact alert… the wheels can, but the tyres need changing daily, the front brake pads get changed every 4 days, and the rear pads every 8 days.
Back to the track, and Rob has decided I have developed enough awareness of gear transitions, and I am ready to try heel-and-toeing. Rob remarks 'Many top drivers have never heel-and-toed during down-changes because they've never needed to. But the discipline makes them appreciate the importance of smoothness and how it can have a positive effect on the balance of the car into corners.'
After being taught the basics of heel-and-toeing, I found when driving with these skills, even within a few laps, I had again greatly reduced my lap time. By this point reaching a personal best of 1:58. That's 30 seconds faster than my initial best time, before training. It's proof! These skills cut lap times.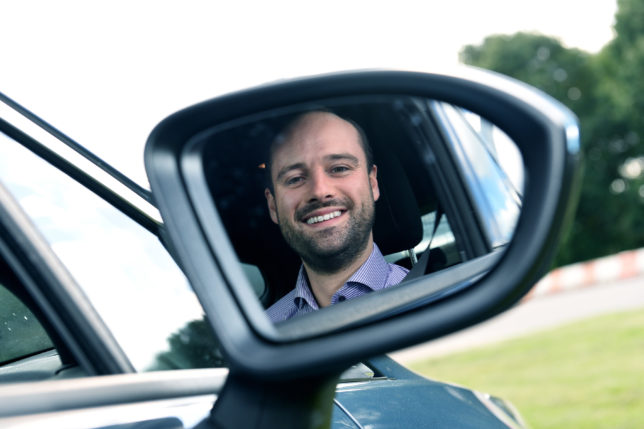 Interestingly, Rob's chosen road wheels for his 200-mile daily commute between his home in London and Bruntingthorpe are a Vauxhall Insignia Sports Tourer. After spending a day being looked after on the limit in Vauxhalls there's really no other option!
What is amazing is that you can easily see how this could transfer back onto the race track, in a rally car or even an F1 car. Furthermore, you can feel on your drive home, how by learning these skills, you learn to see more on the road, with a heightened awareness.
Rob talks of 'body language' of the car and a driving style, you can tell a drivers body language by 'brake times' and 'action times', so you can ask yourself the question, 'do you want that driver to dictate your journey?'
Happy driving!