The Sticky Toffee Pudding is the most popular dessert in tibits London restaurant. If you haven't enjoyed the pleasure of dining at this vegan haven of yumminess (read our review here) then try baking up this decadent dessert at home… but be warned… it's super sweet… but super delicious!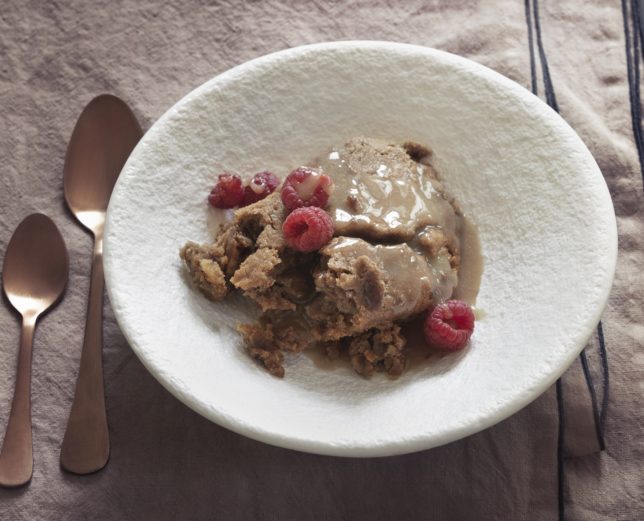 Preparation time
1 hour 10 minutes ( including baking time)
Ingredients
6-7 fresh dates
3 g fresh ginger
130 g vegetable margarine
50 g raw cane sugar
130 ml soya milk
1 espresso cup of Italian espresso
100 g white flour
1/2 tsp baking powder
1 pinch ground nutmeg
1 pinch ground cinnamon
For the sauce
80 ml maple syrup
50 g raw cane sugar
80 ml vegan whipping cream
Method
Preheat the oven to 140°C.
Cut the dates in half, remove the pits and cut into half cm thick slices. Peel the ginger and finely slice. Mix the dates and ginger with the margarine and the raw cane sugar to form a smooth mixture. Add the remaining ingredients and fold into the date mixture.
Fill a non greased cake tin with the mixture and bake in the middle of the preheated oven for 40 to 50 minutes.
In the meantime, boil down the ingredients for the sauce by half in a small pan on a low heat for 5 to 8 minutes. Pour the warm sauce over the still warm pudding and allow to cool.
The dessert can be eaten warm or cold and with any fresh fruit or a scoop of dairy-free ice cream. The sticky toffee pudding tastes even better the next day.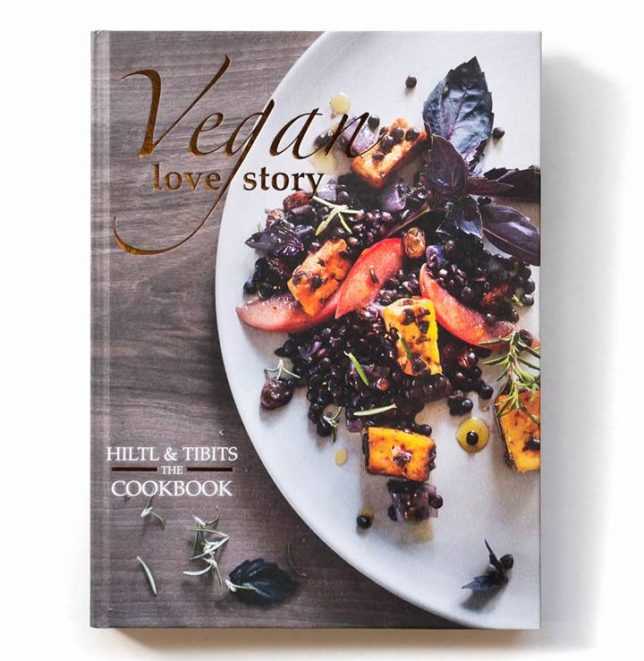 Recipe extracted from Vegan Love Story: Tibits & Hiltl: The Cookbook by Reto Frei and Rolf Hiltl, with photography by Juliette Chretien, New Internationalist Publications Ltd, £27