Everybody has their own reason for wanting to look and feel better. For some, having a trimmed and contoured body can make a world of difference. We heard about how Venus Legacy™ can melt fat, smooth cellulite, and soften deep wrinkles with no pain or downtime so we wanted to check out just exactly what results could be achieve for someone looking to reduce their waistline using Venus Legacy to contour their abdomen for a flatter and more defined stomach.
Venus Legacy™ is your best option for combating stubborn fat areas and cellulite. It uses proven (MP)2 technology—Multi-Polar Radio Frequency and Pulsed Electro Magnetic Fields—but combines it with the innovative VariPulse™ technology, which enables therapeutic heat energy to safely travel deeper into the skin, resulting in increased blood circulation, noticeable skin tightening, and immediately plumped and glowing skin. Results can be seen in as little as one treatment with no pain, discomfort, or downtime!
How It Works
Using patented (MP)² technology, Venus Legacy™ combines Multi-Polar Radio Frequency and Pulsed Electro Magnetic Fields, which produce a soothing and therapeutic heat matrix over the skin. The radio frequency causes a thermal reaction in the tissue, which stimulates the body's natural healing response. This restoring response causes new collagen to form, along with the increased production of fibroblasts and new elastin fibers.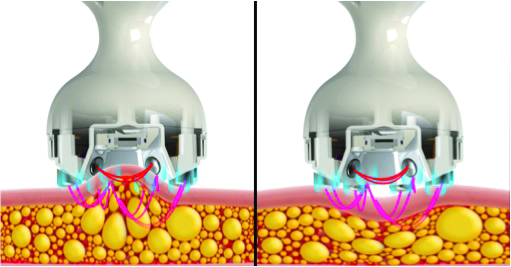 Desired treatment outcomes are essentially achieved when the temperature of the skin is elevated. When this happens, the body releases stress hormones, which then activate the enzyme that's responsible for breaking down and reducing the volume of fat in the body. This gives the body a smoother, more contoured shape.
What really sets Venus Legacy™ apart from other devices is the advanced VariPulse™ technology, an adjustable pulsed suction feature that gently pulls the skin upward. This allows for the energy to penetrate even deeper into the skin to further stimulate healthy circulation and lymphatic drainage.
What to Expect
Venus Legacy™ treatments are non-invasive and virtually painless, with many patients comparing the experience to a relaxing hot stone massage! As you lay comfortably on a treatment bed, the aesthetician will apply a gel to the skin that helps the applicator glide more easily and protects your skin from the heat. The aesthetician will then begin using the applicator to apply smooth, consistent movements on the skin's surface. You'll feel the pulsating suction right away along with gradually increasing heat, but only until you reach a comfortable temperature.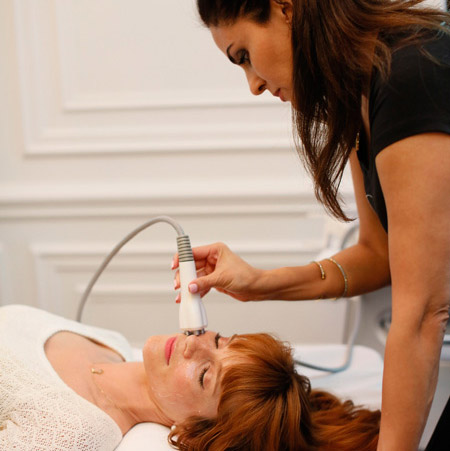 Each treatment can take anywhere from 15 to 40 minutes, depending on the area. Your skin may appear a little red and warm to the touch afterward, but there's still no pain at all and the redness usually disappears within a couple hours. The number of treatment sessions needed to see optimal results usually depends on the area being treated – a minimum of six treatments is usually recommended for the face, with eight for the neck and other parts of the body. That being said, it is not uncommon for patients to see continuing improvement in their skin up to three months after the series of treatments is complete.
We headed down to the Prager Clinic on Wimpole Street to try the Venus Legacy treatment for ourselves. After three sessions taken over the course of a few weeks our reviewer noticed the skin looked noticeably tighter and smoother. Although the process does feel odd to begin with, you can soon adjust to the sensation and allow yourself to relax more as the virtually pain-free experience continues. We love that the technology is proven to work and has been shown to be 100% safe. We also love the fact that the quick session with absolutely no downtime allows for easy scheduling so the treatments can be fitted into everyday life and still allow you to meet all your commitments and obligations.
Dr Michael Prager Clinic
25 Wimpole Street, London, W1G 8GL
020 7323 3660
www.venustreatments.com