Vibram, the sector leader in high-performance rubber soles, has inaugurated its second Academy flagship store here in London inspired by the Vibram Sole Factor concept. This is a project developed by Vibram to give customers the opportunity to personalise and improve the performance of their footwear with the application of a high-performance Vibram sole creating a result which will always be a unique and original shoe for the wearer and allows Vibram to get even closer to their consumers.
The new Vibram Academy of London store, located a stone's throw from Old Street in one of London's newest residential districts and very close to the City, offers the services of Vibram Sole Factor in addition to an area featuring the brand-new Vibram FiveFingers® models (five-toed socks are also available), the wrapping sole FUROSHIKI, and Vibram Pet Toys. The open-plan space includes a glass-enclosed workshop where visitors can get a close-up view of the sophisticated shoe upcycling processes employed by skilled cobblers trained by Vibram's footwear specialists.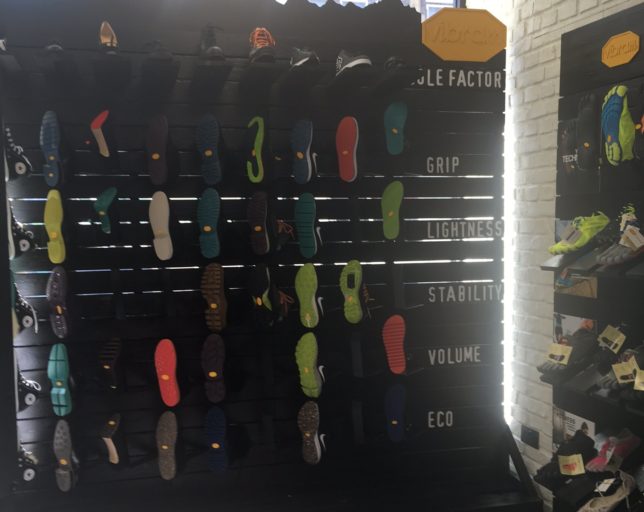 The Vibram Sole Factor concept provides an original solution to improve footwear performance and we were impressed by the 40 different styles of sole available in this year's Vibram Sole Factor catalogue across categories including grip, stability, lightness, volume and the sustainable alternative of the EcoStep compound. Colour is secondary to compound performance yet there is still on offer a variety of colours to suit all tastes including camouflage.  There are dozens upon dozens of possible combinations of compound and colour with products that offer the perfect combination of functional design, high quality materials and aesthetics to satisfy even the most creative and eccentric of tastes.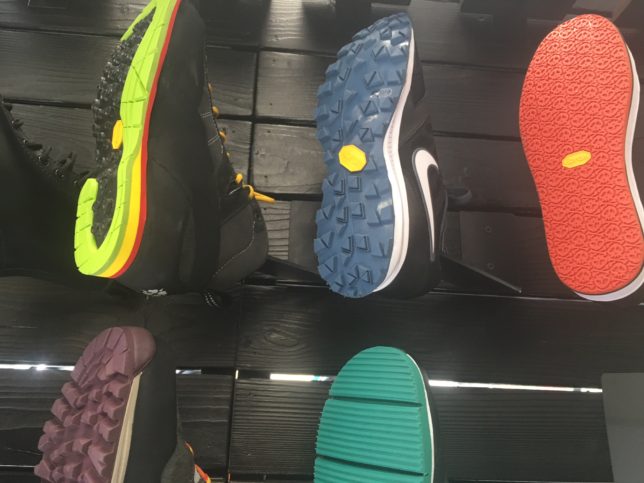 We were in awe at how Vibram can transform everything from basketball sneakers to stiletto heels into shoes perfectly tuned to the modern day use of the wearer. As Paolo puts it, now the mini-skirted-fashion-model can wear her favourite Doc Martens with a new lightweight but chunky Vibram sole and the triathlon-inspired-cycling-enthusiast can transform their running shoes into the perfect multi-functional cycling shoe which even has a hidden insert for pedal cleats. The Academy's Vibram Sole Factor catalogue is renewed every year, with the introduction of previously unseen models and trendy new additions, while always maintaining the Vibram high standards of quality and performance.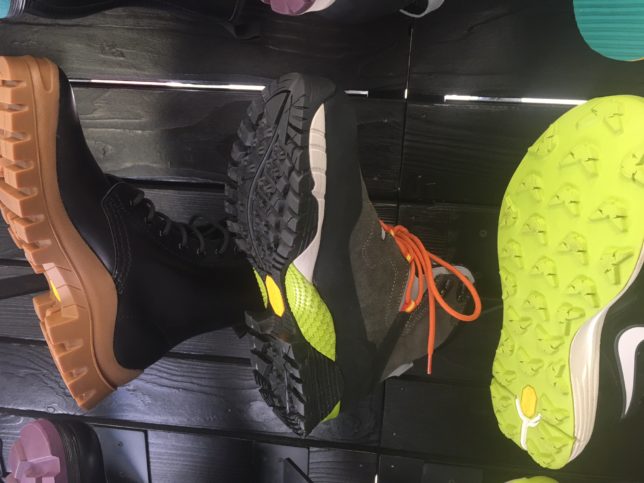 We attended the inauguration of the London Academy and met up with Vibram General Manager Paolo Manuzzi, who did not hide his satisfaction during our conversation. He told us: "For us, bringing the Vibram Academy project to a cosmopolitan, responsive city like London is a fantastic opportunity and a challenge at the same time. We have the opportunity to speak directly and forcefully to our end consumers, bringing them a clear message about what we can offer them. Vibram is a firm that innovates constantly, and this initiative – one of many in the pipeline – confirms this once again. Our eighty-year-old history is more current than ever!".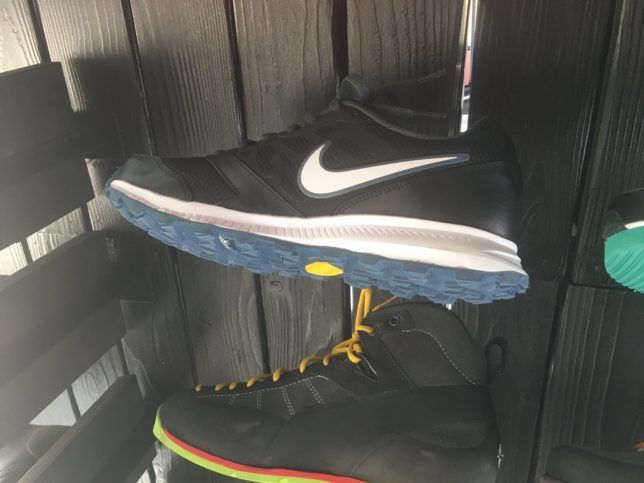 The effervescent Paolo – who is equally knowledgeable, passionate and inspiring – told us how Vibram have created a new breed of "Evolved Cobblers". The humble cobbler has traditionally been seen as fixer-uppers for lunch hour repairs rather than the skilled artisans they can actually be. Vibram are taking cobblers into the 21st Century (our words!) by teaching London cobblers at the Academy about how to use Vibram's world-class technical rubbers to resole and upscale exisiting shoes and boots to create upscaled high-performance footwear.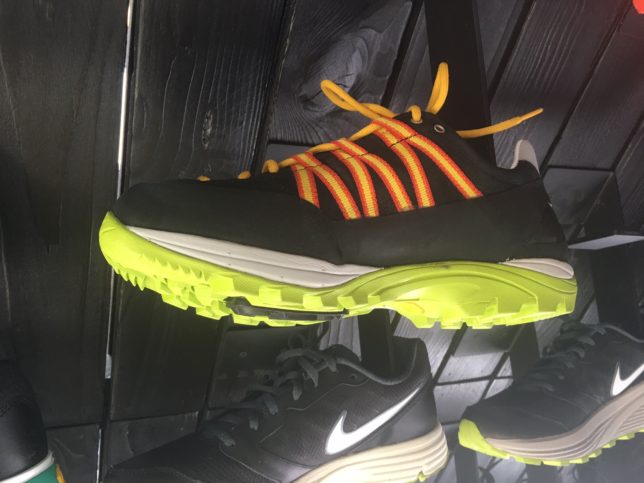 In a fascinating one-to-one chat with Paolo Manuzzi we were told everything about Vibram from the history of the brand to how the revolutionary launch of the Vibram FiveFingers® and subsequent FUROSHIKI have shaken up the shoe industry and put Vibram firmly at the forefront of innovative performance-enhanced soles and footwear. The new models of Vibram FiveFingers® which are on sale at the London Academy have been redesigned and redeveloped to include features like a range of thickness which make each one better performing shoes specific to a range of different specialities.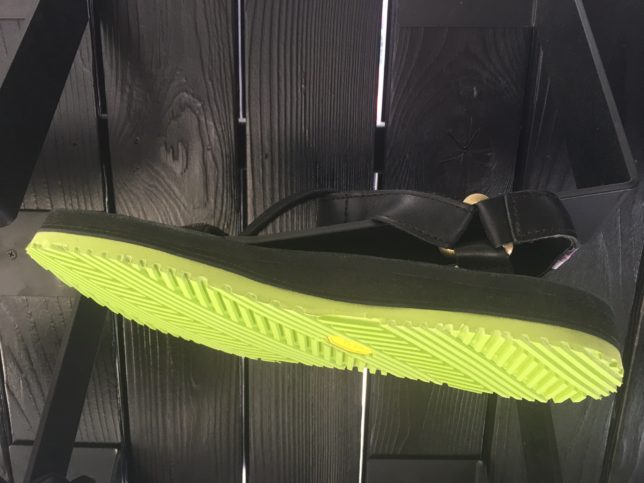 The inauguration is part of an ambitious Vibram project which, by the end of 2016, will also take the yellow octagon to Paris to open a third Academy. This is a business decision shared in terms of investment and strategy by the local distributor and motivated by the firm's desire to address the end user directly, presenting the sole as a vitally important component for functionality, performance and, not least, a distinctive touch of style.
What's next for Vibram? Well, rumour has it that that they are developing a "reverse sole" to replace the traditional anti-slip sandpaper on scooters and skateboards with a high performance grip deck made from a special Vibram compound. Putting soles on things that don't even have a sole really takes footwear upcycling to a whole new level. We can't wait to try out the new "Scooter Sole" which we're sure Paolo Manuzzi won't be able to hide his satisfaction about either!
Vibram London Academy
215 City Road, London EC1V 1JN
020 7253 9212
http://eu.vibram.com