For women who seek to maintain that summer glow long after the holiday is over, Vitabiotics has launched Perfectil Plus Protan, the latest nutritional supplement in the Perfectil range. The innovative nutritional supplement has been designed for women who are looking to support and retain a healthy looking tan.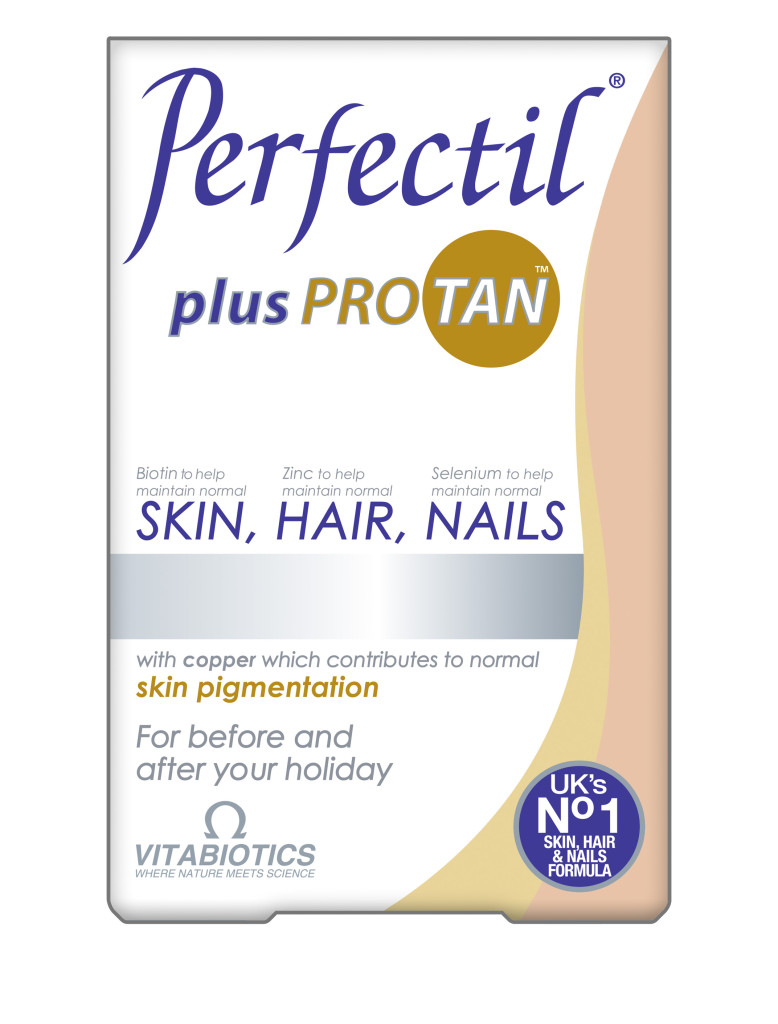 Perfectil Plus Protan includes a copper-biotin nutrient blend plus B complex and carrot extract that work in synergy to help promote tanning. Copper contributes to normal skin and hair pigmentation plus selenium, zinc and antioxidants vitamin C and E which contribute to the protection of cells from oxidative stress.
Perfectil Plus Protan provides vitamins and minerals to help support the building blocks of your skin's lower dermal layer, hair follicles and nails for normal health and appearance. Vitamin C is included which contributes to normal collagen formation plus vitamin B2 (riboflavin), biotin and iodine which contribute to the maintenance of normal skin. The formula also provides selenium and zinc to help support normal nail and hair health.
Perfectil Plus Protan does not provide a UV protection factor but may play an additional role from the inside providing nutrients which further help to support and protect cells from the damaging effects of free radicals and oxidative stress. Perfectil Plus Protan is designed to be used in place of your usual supplement or daily multivitamin.
So for those sun-lovers wanting to maximise their tans or shade-seekers looking to maintain a holiday glow, Perfectil Plus Protan is recommended at least one month before jetting off to a sunny destination, and continued for as long as required when back home.