When it comes to looking younger, what you put in to your body is just as important to what you put on your skin. Wassen Collagen is a new, innovative advanced beauty approach to skincare containing collagen peptides. Working from the inside, Peptan® collagen enhances skin strength and structure, enhances skin hydration, promotes beautiful smooth, firm looking skin, and reduces the appearance of fine lines and wrinkles.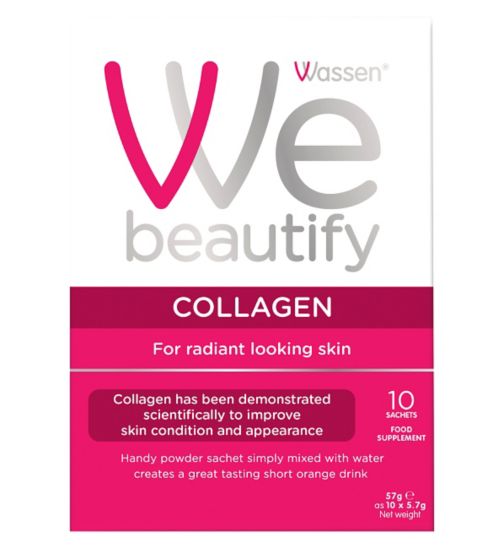 Wassen International have established a notable name in the supplement industry and with 35 years of research behind them, they are now launching their first ever collagen drink to support younger looking skin and the
prevention of wrinkle formation. Taken orally, in the form of an orange drink, it delivers the essential nutrients to the dermis layer of the skin through the body's blood supply.
Not only does Wassen Collagen contain 5g of Peptan® hydrolysed collagen, they have also carefully selected to include 100mg Vitamin C, 15mg Vitamin E and 2mg of Manganese which protect your cells from oxidative stress. The other benefits of these ingredients include the assistance of reducing fine lines and wrinkles, maintaining strong nails and maintaining the strength and thickness of hair.
Peptan ® hydrolysed collagen supports:
Younger-looking skin
Moisture levels
Smoothness
Prevention of deep wrinkle formation
Improved suppleness
Bone density
Joint health
Post-exercise recovery
Weight control (as satiating macronutrient)
See the review score below to find out more about our experience using Wassen Collagen and for stockist information.