Did you know that according to a recent study 80% of us are deficient in magnesium? To put a spring back in your step, Westlab introduce their new miracle product, Magnesium Chloride Hexahydrate to their collection of pure high grade bathing salts. With an exceptionally calming and relaxing effect, Westlab Magnesium Chloride helps support a restful and peaceful night's sleep and is an effective and simple way to top up your magnesium levels. An important mineral, magnesium is used in an amazing 300 reactions in the body, helping to induce sleep, reduce anxiety and nervous tension, regulate blood pressure and essential for bone health.
SLOAN! Magazine and our friends at Westlab are offering you the chance to win one of 5 bags of Westlab Magnesium Chloride Hexahydrate. To enter the competition read the article below and submit your details in the Rafflecopter widget at the bottom of the page.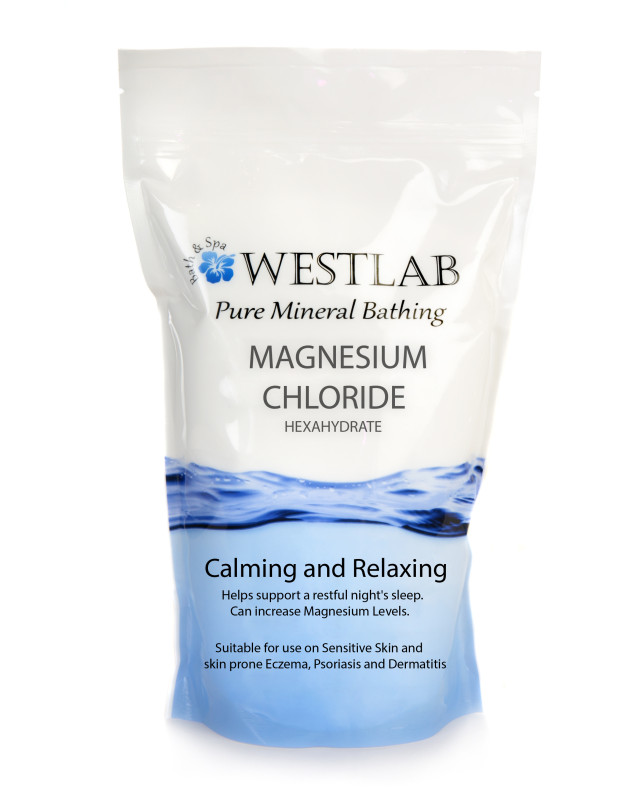 Modern diet and contemporary lifestyle can deplete the body of the essential mineral magnesium. We are now using more magnesium as part of our daily lives. Stress has been shown in studies to be a causative factor in depleting the body of magnesium, and the overconsumption of alcohol, caffeine and sugar also play a role in reducing magnesium levels in the body.
Plus, an increase in processed and convenience foods, as well as foods grown in mineral-depleted soil means that our bodies are lacking in the essential magnesium-rich foods such as whole grains, leafy greens, nuts and seeds that are needed to replenish our magnesium levels.
Muscle cramps, poor sleep, eye twitches, irritability, restlessness and anxiety are all common symptoms that could signal a deficiency in magnesium.
Westlab Magnesium Chloride Hexahydrate bath is one of the most efficient ways to increase your magnesium levels and reduce the symptoms of magnesium deficiency. This is because the most effective way to boost magnesium levels is thought to be transdermally (through the skin). You will be surprised at how simple it is to put a spring back in your step with transdermal magnesium absorption.
With a unique oily texture to touch, these calming salts flakes are suitable for use on sensitive skin and skin prone to eczema, psoriasis and dermatitis. For a relaxing at-home transdermal magnesium therapy experience, depending on your level of deficiency, simply dissolve anywhere between 250g and 1kg of the salt flakes in a deep warm bath of 37 degrees. We recommend that one or two large handfuls is a good place to start. Lay back, relax and allow the salts to work their magic for 20 minutes.
Westlab Magnesium Chloride Hexahydrate is £8.99 for 1kg and is available online at www.westlab.co.uk and at health stores nationwide.