Join us as we wander through a wonderful winter wonderland of whiskies, rums, gins and a stunning saké all of which are guaranteed to raise your spirits and banish the bah humbugs so you can look forward to the best tasty tipples over the festive season. Cheers!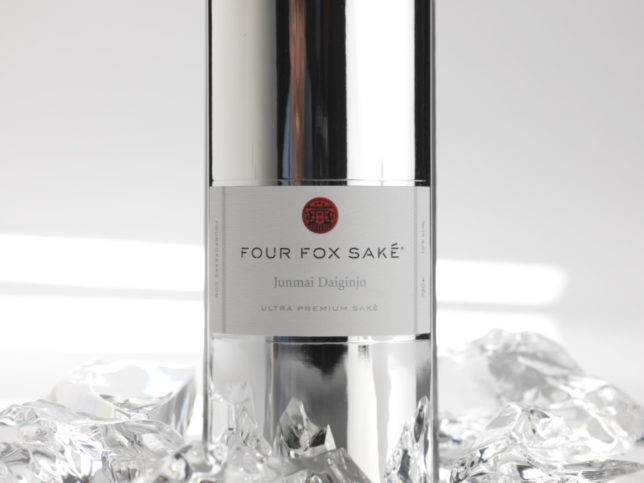 The Glenlivet Nàdurra Oloroso
Our favourite whisky this season has to be The Glenlivet Nàdurra Oloroso. The Nàdurra range which uses traditional 19th-century production methods to create inventive and original whiskies. The Oloroso expression is matured in first-fill Oloroso sherry oak casks from the Spanish region of Jerez. The sherry-soaked wood introduces the rich, sultry flavours of dried fruit and warm spice.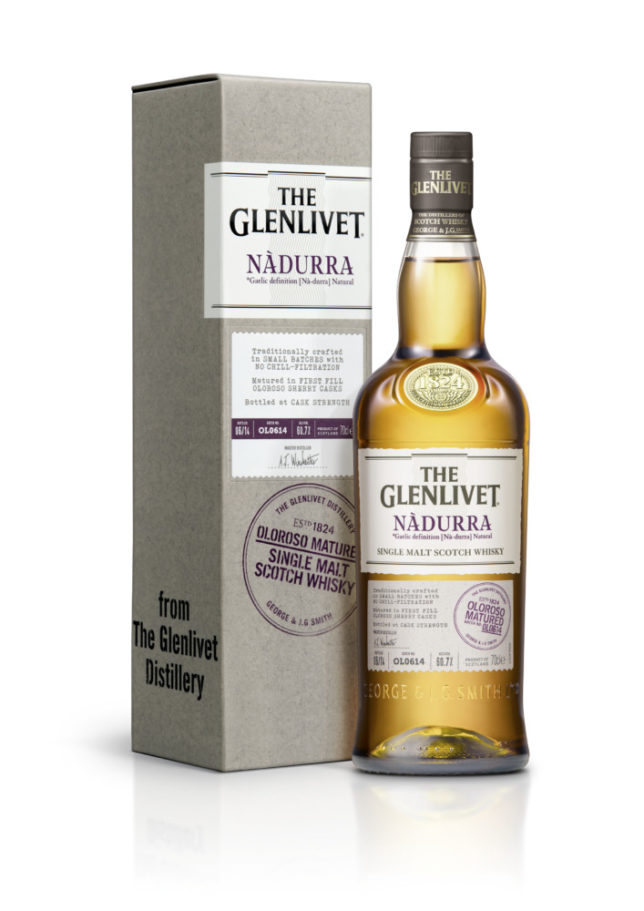 Nàdurra Oloroso, like all expressions in the range, is bottled and released in small batches, and, unlike most modern whiskies, is non-chill filtered so has all the body you would expect from a whisky that has been drawn straight from the cask. It's a bright, vivacious gold liquid, with aromas of dried fruit and spice. To drink, it's smooth and creamy with chocolate and marmalade.
The Glenlivet Nàdurra Oloroso is £48.45 available from The Whisky Exchange, Masters of Malt and all specialist retailers.
Talisker 18 Year Old
For something extra special, we recommend Talisker 18 Years Old – an award-winning whisky with wonderful sweetness and warmth, intertwined with just a thread of smoke amking this whisky rich and soft but still assertive.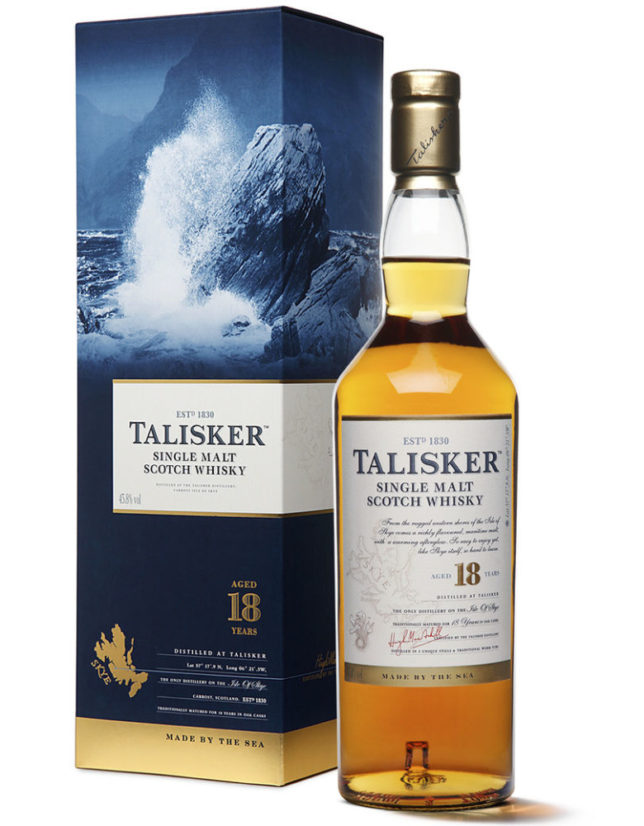 It was named 'Best Single Malt Whisky in the World' at the World Whiskies Awards in 2007. Talisker 18 Year Old is £73.85 from The Whisky Exchange.
Elements Eight Republica Rum
For rum lovers Elements Eight Republica is a premium aged blend of two single rums, sourced from distilleries in Cuba and Panama.  The rum is produced from 100% traditional column stills, debunking the myth that only "quality" rums can be made by blending pot and column distillations.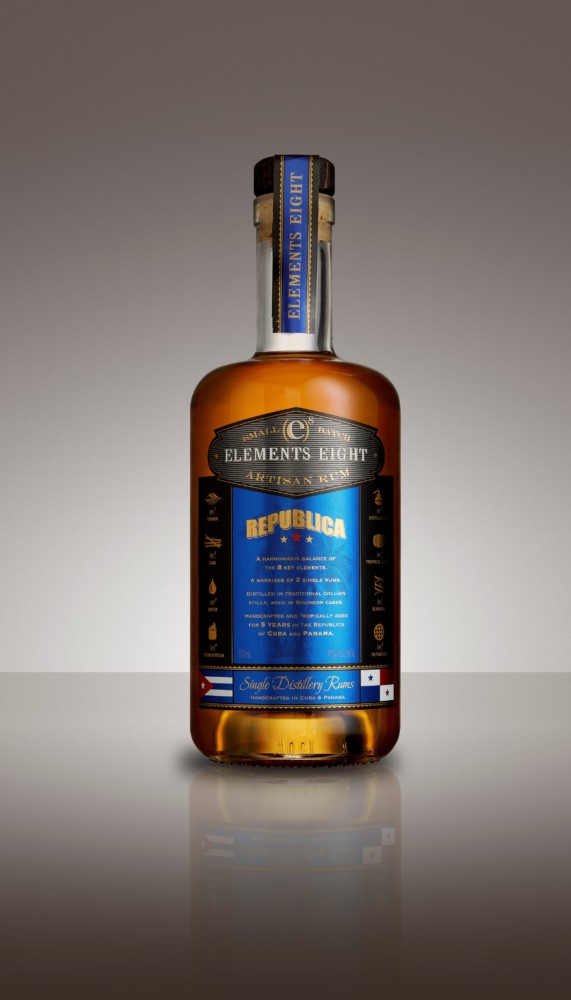 Republica is non-chill filtered and aged for a minimum of five years in Bourbon casks and has an ABV of 40%.  The rum has a naturally sweet character which attests to the harmonious balance of two single rums, from two historically important rum-making Caribbean republics. Elements Eight Republica is £30.45 avaialble from The Whisky Exchange.
Four Fox Saké
We love the refreshing smooth taste of Four Fox Saké which has quite an interesting story behind it and is already disrupting the global market by bringing age old Japanese traditions to a modern affluent audience with panache and passion. This premium luxury saké from Hong Kong via Japan is as slick and elegant in its packaging as it is in its taste.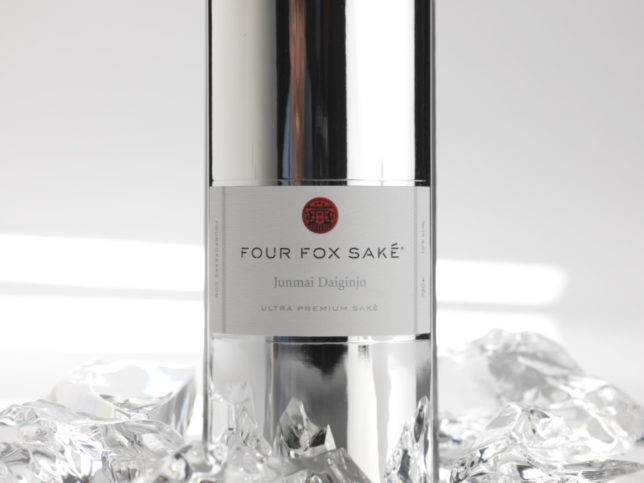 The unique creation of their saké originates in the mountains of Niigata from which the brand sources only the purest of ingredients; the cleanest snowmelt water and 100% locally sourced Gohyakumangoku rice of the highest grade. Four Fox produce only one batch of saké every year with every single rice grain undergoing a rigorous polishing process to remove any impurities.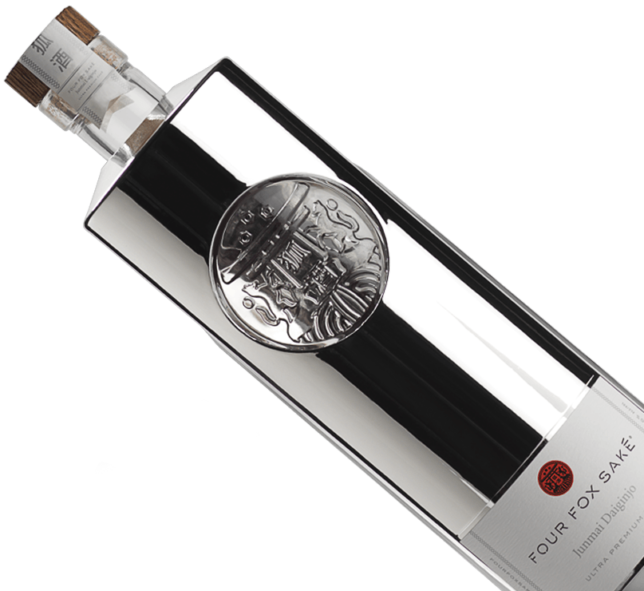 Four Fox is the world's first and only saké brand with an aptitude for modern life, bringing the age-old drink into the world's most in-demand night clubs and most exclusive bars. Since launching in Hong Kong in 2015, Four Fox has launched in Macau, Las Vegas, Seoul, Singapore, Sydney, Toronto and now it's hitting London's bars and night clubs with a bang. It is also available at £35.50 from www.amathusdrinks.com
Jack Daniels Red Dog Saloon
Jack Daniel's has launched a special edition bottle of its iconic Jack Daniel's Tennessee Whiskey, to celebrate the 125th anniversary of the Red Dog Saloon, a bar opened by Mr Jasper 'Jack' Newton Daniel in 1892. The story goes that Mr Jack opened his distillery more than 150 years ago next to the cool, clear cave which had spring water perfect for making his whiskey. Ever the entrepreneur, he knew that making a whiskey wasn't enough if there wasn't a place for the local townsfolk to enjoy it. It was for this reason that he opened The Red Dog Saloon in Lynchburg.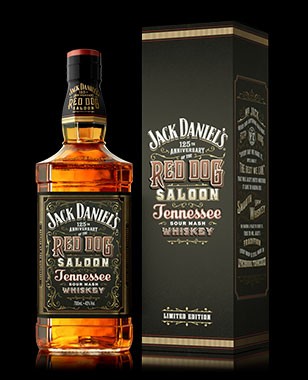 The Red Dog Saloon apparently was a lively place full of comradery and conversation with music from Mr Jack's Silver Cornet Band and plenty of JD to enjoy! To commemorate this legendary bar, the special edition Red Dog Saloon Tennessee Whiskey (70cl, 43% ABV) brings a deliciously complex twist to the legendary whiskey.
Jack Daniel's Red Dog Saloon is available in a premium gift box in Asda at £30 and on the Jack Daniel's online store.
XECO Amontillado
A bit of a Spanish tongue twister but worth the effort is XECO (ZAY-co) Amontillado (ah-mon-ti-YA-doh) from XECO Wines – a contemporary brand of sherry wines crafted by a passionate team who want to reinvigorate a category beloved by the Spanish & English alike since 1340.

Amontillado is nutty and aromatic in character, amber in colour and bursting with dried fruit and fresh vanilla flavours making it the perfect aperitif this Christmas. This sherry is definitely not just for Granny! Amontillado wines are aged in contact with oak with a bone dry finish. Best served chilled… and even better in a XECO Classic Cocktail built over ice with Rye Whiskey, a splash of sugar syrup and a dash of Angostura bitters
XECO Amontillado starts from £20.99 and is available from Master of Malt
Aluna Coconut
Aluna Coconut is a sublime blend of rums, from Guatemala and the Caribbean, with the addition of natural toasted coconut flavour. Aluna offers the true flavour of coconut alongside the authentic warmth and complexity of high quality rum with no sticky, sugary aftertaste. Naturally lower in sugar and higher in flavour.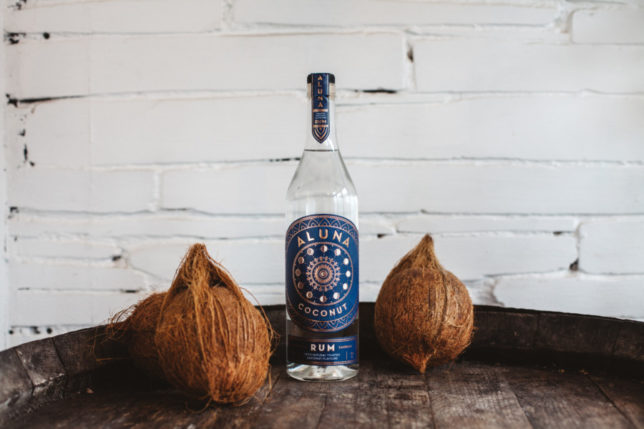 Aluna is available from 31Dover.com for £24.95 and also from Master of Malt, Wine Rack, Amazon and in all seven Harvey Nichols stores nationwide.
Gin Lane 1751
Winston Churchill is reputed to have been a fan of Old Tom Gin, finding London Dry too dry and the Geneva-style gin too sweet. A small batch gin created in London, Gin Lane 1751 is one of very few gins to create an Old Tom, the style which typified the Victorian era.  The Gin Lane 1751 Old Tom achieves a subtle sweetness from the star anise botanical and touch of refined sugar.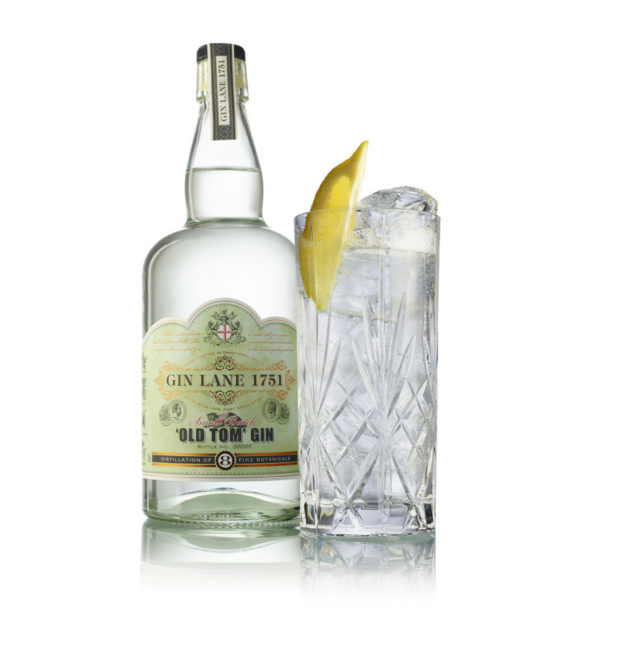 Each bottle of Gin Lane has been individually numbered and the gins are hand-crafted in small traditional pot stills.  There are eight natural botanicals – juniper, orris root, Seville oranges, angelica, Sicilian lemon, star anise, cassia bark and coriander – which create a well-balanced, complex gin.
Gin Lane 1751 is available from Aldi over the Christmas period at only £19.99 and is available all year round from Masters of Malt at £20.78
The Cocktail Book
You can't talk about spirits without mentioning cocktails! Published this autumn by The British Library, The Cocktail Book was the first book ever to be dedicated to cocktails, originally published in 1900. It features original recipes for classic cocktails with 'old-fashioned' and 'fancy' variations.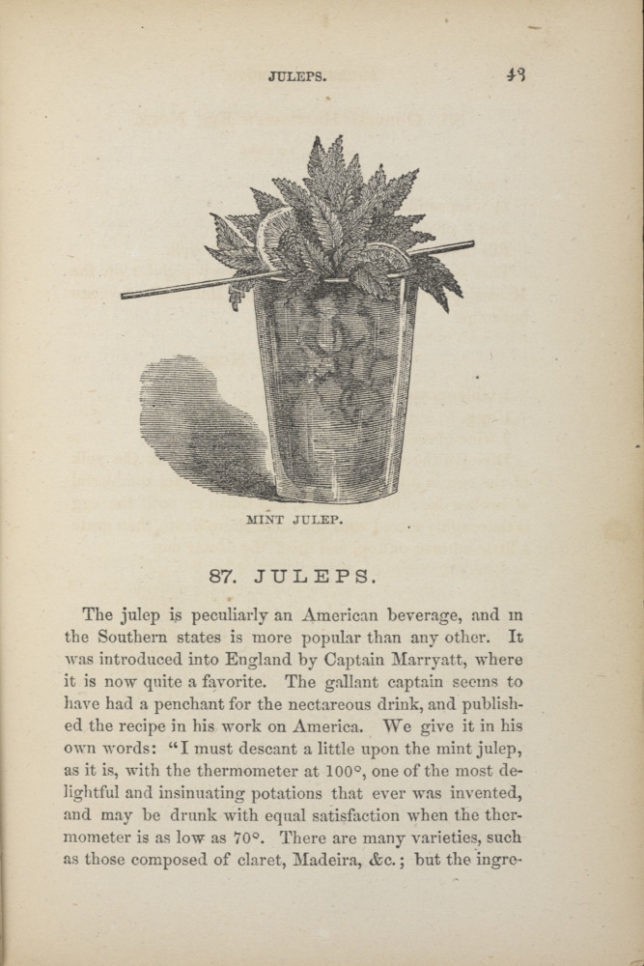 The book remained in print for 30 years, even throughout the Prohibition, and how now been repackaged as a beautifully illustrated gift book. It is unashamedly a volume not for the bartender, but for the drinker and connoisseur. £8.99 available from bookshops throughout the UK and abroad, as well as from the British Library Shop.
Root7 Geo Glass
What better glass to serve one of those cocktails in than these gorgeous Geo Glasses from Root7 which take inspiration from the modern terrarium trend with a unique geometric shape emphasised by beautiful metallic styled edges.
The thick hand blown glass gives it a weighty and sturdy feel while the lip has been specially crafted to provide a satisfying sipping experience. They're suitable for all occasions and are also stackable so you can stack up as you stock up on them! Just don't put them in the dishwasher as they are handwash only.