Steeped in history, the White Bear Pub in Kennington, with the award-winning White Bear Theatre above, has been on its site since 1780 and has plenty of dramatic stories to tell. Guy Fawkes, London's most-loved rebel, stored his gunpowder here for the infamous, blowing-up of Parliament, while the jaw-dropping acts of the travelling circus at nearby Kennington Green distracted even the most law-abiding Victorian.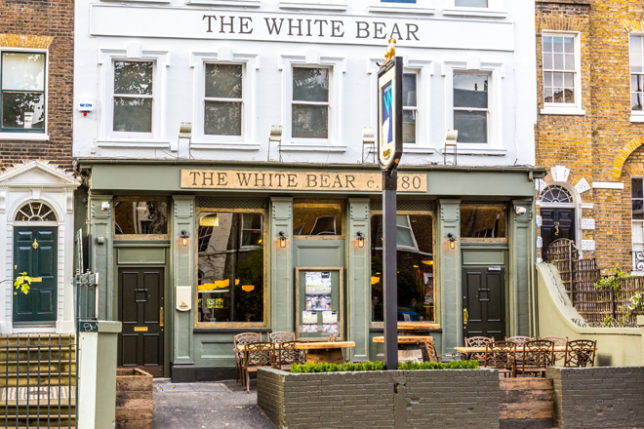 Having undergone an impressive refurbishment earlier this year, the historic pub's interior is a stunning example of traditional pub meets modern design with dark wood floors, exposed brickwork and original feature beams complemented by an an eclectic mix of faded paintings, theatre posters and curious bric-a-brac.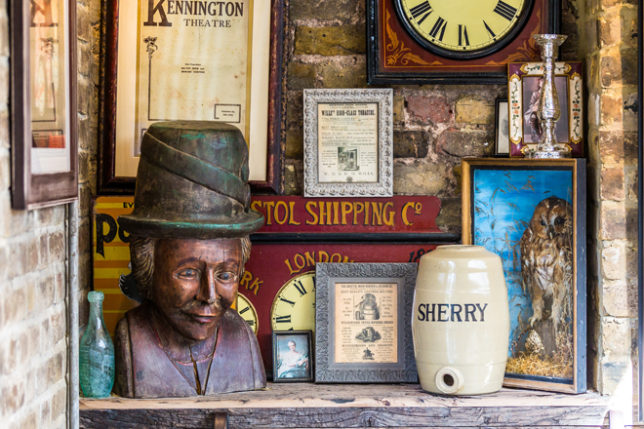 A nostalgic British menu with a modern twist has been created by Head Chef  Dan Murphy who, inspired by seasonal produce and British classics, uses only the freshest ingredients from top suppliers. Murphy is quite rightly proud of the food that leaves the open kitchen and I couldn't wait to sample the menu and The White Bear's warm hospitality.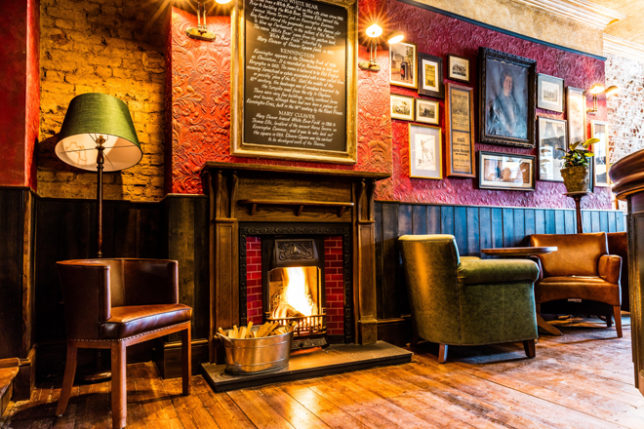 As I wanted something soft as an aperitif, my cheerful waitress Alice recommended a rock shandy – a popular drink she remembers from her childhood in South Africa made with lemonade, soda, lime and angostura bitters. Very refreshing and the perfect thirst quencher after a long day.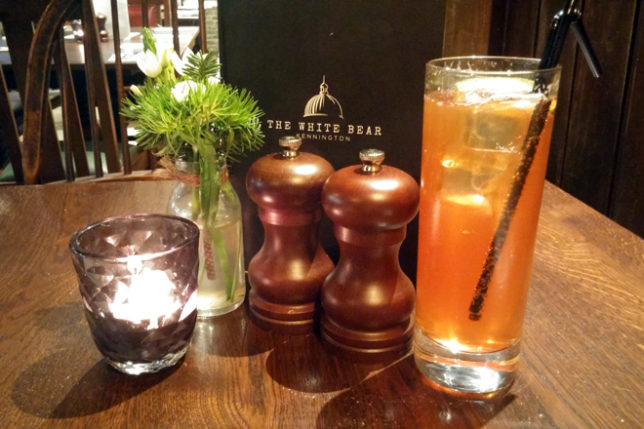 I was planning to have a meat dish for my main, so Alice kindly suggested I try the Smoked Salmon Fishcake. An excellent choice served with perfectly poached egg, spinach and hollandaise sauce. The dish had a lovely balance of textures. Comforting mashed potato blended with flavourful smoked salmon and herbs complemented by the rich creamy soft yolk of the poached egg against the fresh green taste of the spinach. It was like someone had invited Eggs Florentine to dinner and she brought a hearty plus one. Very satisfying and the perfect comfort food for this time of year.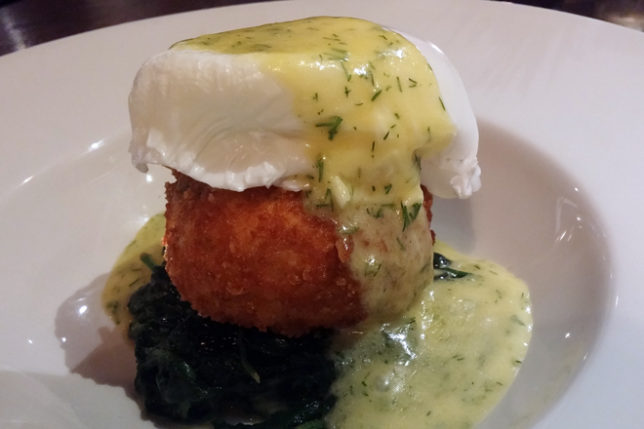 For the main, I chose The White Bear's signature dish of Beef Wellington which was cooked to my liking of medium rare. The top quality of the meat was evident as my knife effortlessly sliced through the fillet steak like a hot knife through butter. So tender, so moist and perfectly cooked.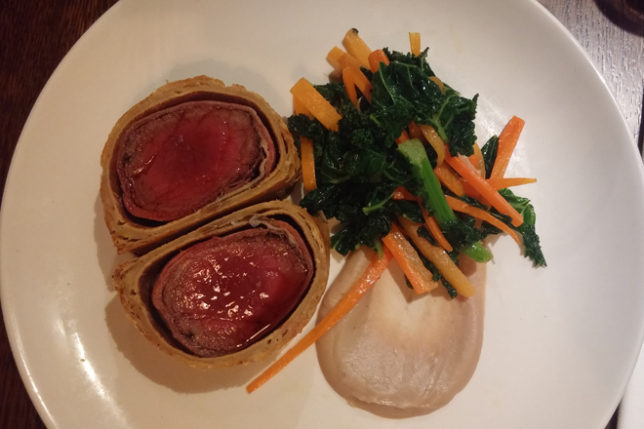 I would have to say that Murphy's Beef Wellington is one of the best in town. The pastry was golden and soft with a sheen of crispness and was light enough in texture to let the beautiful steak take centre stage. Come in for a closer look at that juicy steak…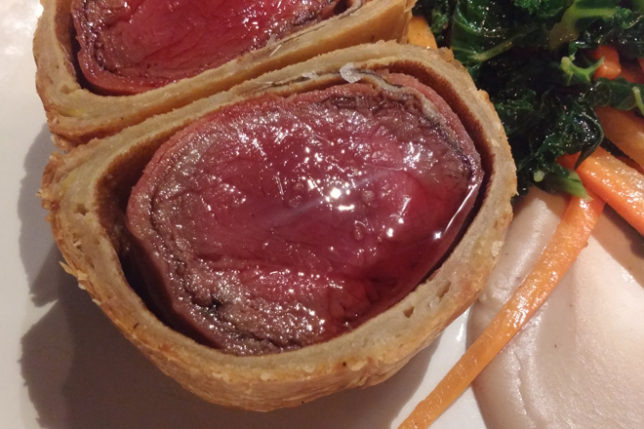 The beef was served with black cabbage and carrots with a smear of chestnut puree that was so tasty I longed for the old days before smears became fashionable so there was more of this delicious winter winner to enjoy. Harking back to those more traditional days the dish was served with a little jug of jus made from a stock of porcini mushrooms, rosemary and garlic combined with apple infused cream and then reduced down to a lovely flavoursome light jus. Take another look at the succulent beef that was meltingly tender…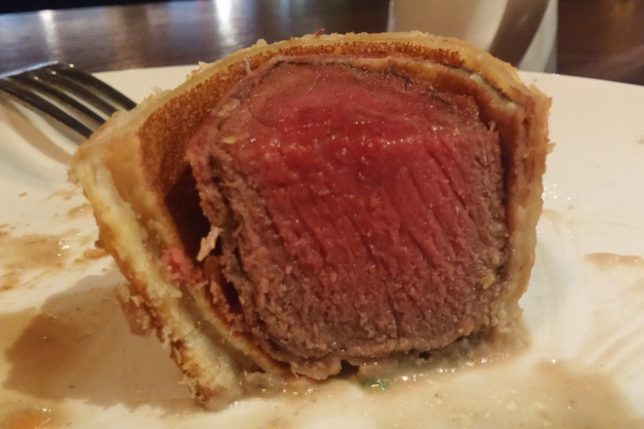 After such a delicious main course I opted for a rather simple dessert of Salted Caramel ice cream but for those with room for a proper dessert I recommend trying the Chocolate and Orange Brioche Bread Pudding which is full of the festive flavours of that classic stocking filler from Terry's.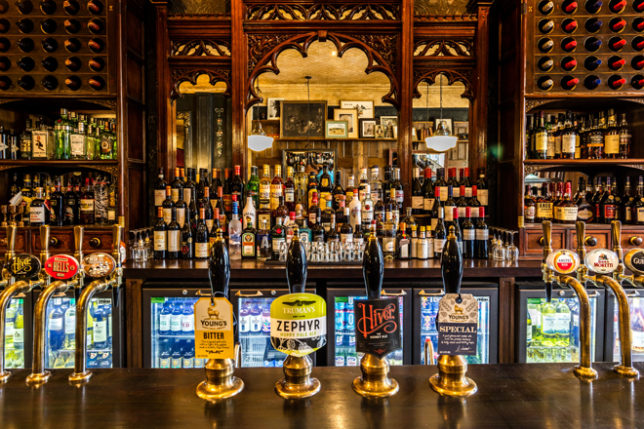 When it comes to drinks, The White Bear does no disappoint. Craft beers such as Camden Town Brewery, Founder's, Hiver and Beavertown are on tap and there's also a top-drawer list of whisky cocktails inspired by the Victorian's love of worldly adventures, including Japanese Hibiki Whisky, New York Old Fashioned and The Scottish Play. An extensive wine selection groups its bottles based on style and flavour rather than region, so you'll always find the perfect sip for your preferred taste.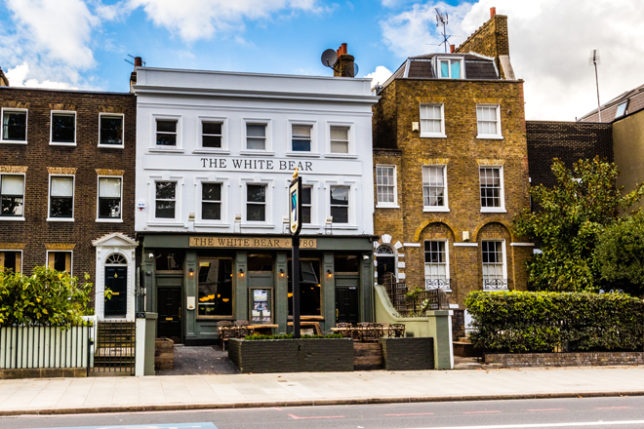 If you're looking for a great British pub and are in the mood for some nostalgic classics served in charming surroundings with accommodating hospitality then look no further than The White Bear in Kennington!
The White Bear
138 Kennington Park Road, London SE11 4DJ
020 7735 8664
www.whitebearkennington.co.uk
@SE11WhiteBear