If you love the delicate taste of your favourite tea, you'll love the Cold Brew bottle, designed for Whittard by the leading brewing technologists Hario. This uniquely designed bottle releases the true taste of the tea in a slower, more selective infusion, preserving the particular qualities of the leaf.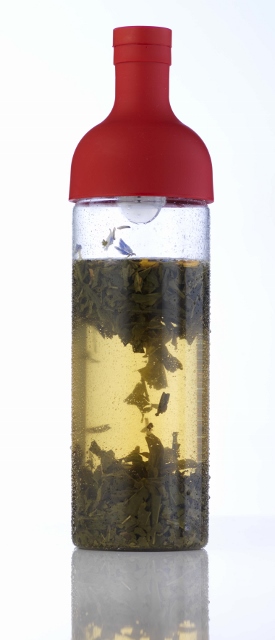 The end result is deliciously smooth and sweet – you'll find the cold infusion reduces the caffeine and tannin content significantly, removing any hint of bitterness. It's a sleek and stylish way to indulge in a bit of tea gourmandise.
How to use the Cold Brew
1. Simply spoon 5-7 teaspoons (approx 20g) of your chosen loose tea leaves into the glass bottle.
2. Fill up with cold water to the top measurement marking.
3. Secure the removable silicone bottle stopper with the filter set inside on to the glass.
4. Leave the tea to brew in the refrigerator for between 3-6 hours. We found leaving it overnight works best.
5. Pour into a tall glass and enjoy. Taste great over ice or with slices of lemon or other fruit.