Have you ever wanted to "Nose like a Professional?" Well now you can be guided on this path by the company which trains and tests industry professionals globally – the Aroma Academy. The Academy, based in the North of Scotland, has a range of Self Learn Training Kits which will allow you to develop your sensory ability in a fun, systematic manner – at the time, location and pace that suits you best. The Training Kits are based on the premise that the vast majority of the sensory flavour experience is delivered via the Sense of Smell.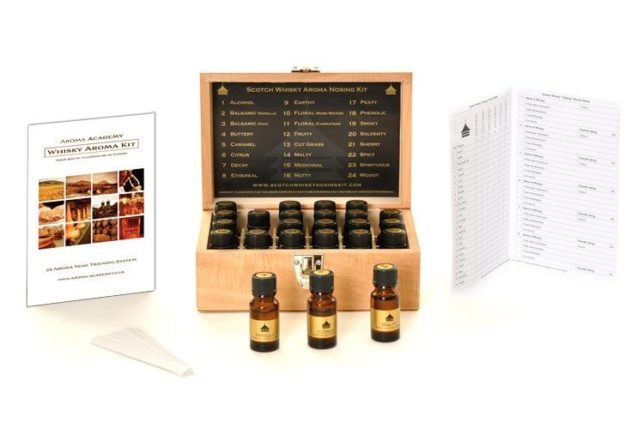 You may have read that professional industry "Noses" behind leading drinks brands are insured for millions of pounds – did you ever wonder why? Alan Gordon, CEO & Co-Founder of the Aroma Academy, notes that "the human nose can still be considered to be the single most sophisticated sensory tool that is widely available in the drinks industries and companies go to great lengths to ensure that their internal sensory panels are "nose" trained and tested."
Some of that expertise is now available to the individual enthusiast via the Aroma Academy Self-Learn Kits which are available for Wine, Whisky, Gin, Bourbon & Rum, whilst the Foundation E-Learning Programme is a more generic training tool to develop practical sensory skills. For those who wish to develop their skills further, there is also a generic Wine, Beer & Spirits Faults Training Kit available allowing you to develop your sensitivity to typical drinks product faults – for example is that wine definitely "corked," or is some other fault at play?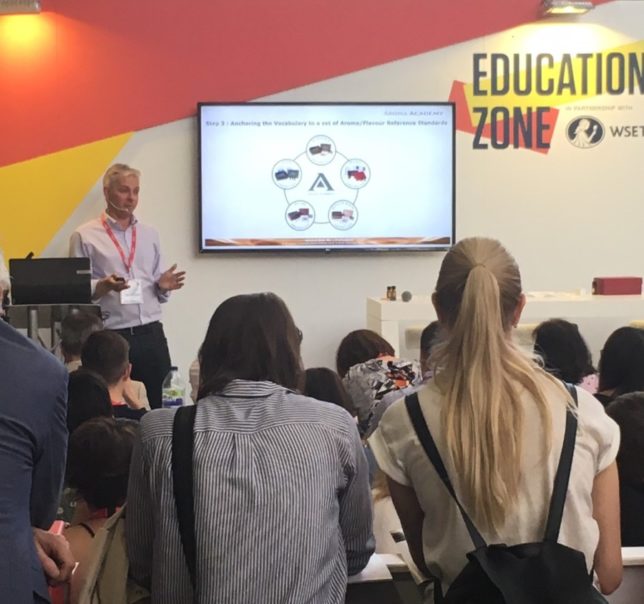 In addition, a series of fun Aroma Games – for Wine, Whisky & Gin – are also available to allow you to test your nosing ability. The games can be played solo, in a group or in teams if you wish to bring out your fun competitive spirit! Also the Aroma Academy has recently released an online E-Learning Sensory Skills (Foundation Level) programme.
Full information regarding the Aroma Academy can be found at www.aroma-academy.co.uk .
SLOAN! has teamed up with the Aroma Academy to offer one lucky reader the chance to win the Whisky Aroma Training Kit worth £125.95 which contains 24 Aromas that are key elements of the flavour profile of leading whisky brands, together with an accompanying booklet which guides you through the Aroma Academy methodology and offers best practice insider tips – all packaged in an attractive wooden box.
To enter this prize giveaway, simply enter your details below and follow the instructions: