For those who have long dreamed of owning an Aston Martin, we've got good news for you. A charity raffle is giving anyone the chance to win a limited edition Aston Martin Vanquish S Red Arrows car, worth £275,000, for just £20. All you have to do to win is enter the raffle at www.rafbf.org/red10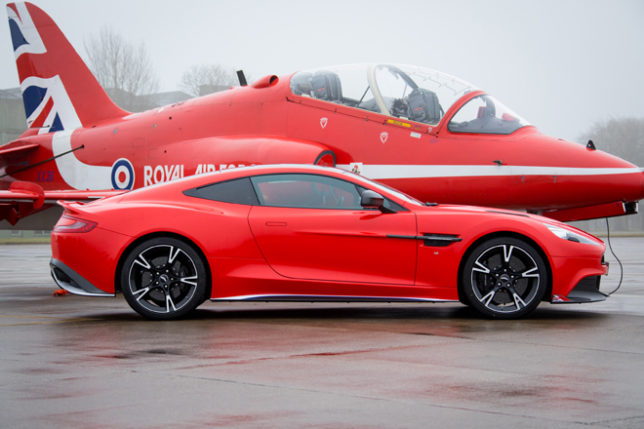 Aston Martin Cambridge has commissioned just 10 of these Vanquish S Red Arrows cars as a unique tribute to the Royal Air Force Aerobatic Team, and has kindly donated Red 10 to the RAF Benevolent Fund. All money raised goes directly to the charity that supports past and present RAF personnel and their families.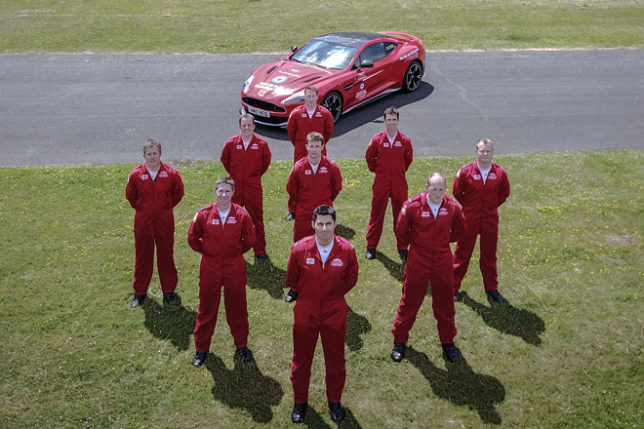 Celebrating two of the most iconic marques in British history and engineering, the car marries the exceptional craftsmanship and unforgettable driving experience of an Aston Martin with the iconic Red Arrows brand.
Vanquish S comes equipped with a 6 litre 595bhp V12 engine, powering the car from 0-62 mph in 3.5 seconds and on to a top speed of 201mph.  All this performance is wrapped in bodyshell made from carbon fibre. Similarly to the Red Arrows aircraft, the car is a two-seater despite being a four-seat model. The back seats have been designed to carry custom helmets that can be purchased separately.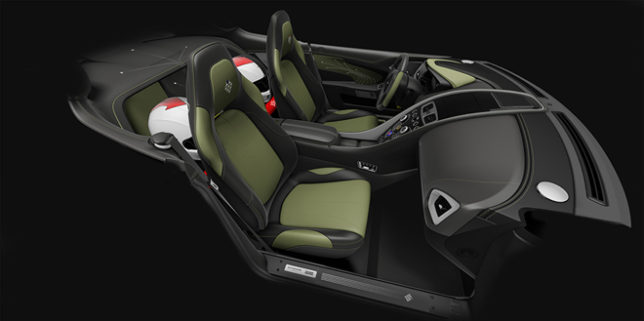 The raffle is part of an ongoing drive to ensure the charity can continue its vital work supporting more than 60,000 current and former members of the RAF and their families in their time of need. The sale of just one raffle ticket will provide a veteran two hot meals and company at one of the popular RAF Benevolent Fund lunch clubs or contribute to sending a wounded veteran on a course to support them as they return to civilian life.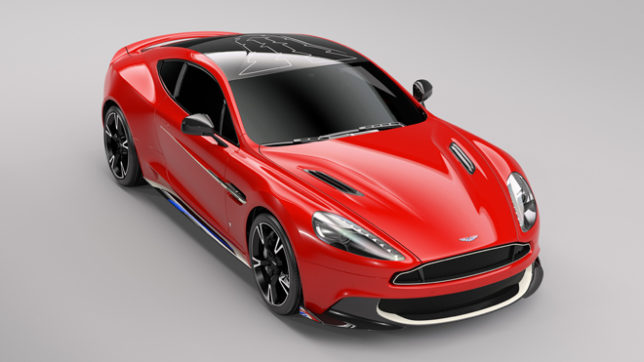 Air Vice-Marshal David Murray, Chief Executive of the RAF Benevolent Fund, said: "We have supercharged the conventional raffle. This is one of the most exclusive Aston Martin cars ever built – a once in a lifetime prize. By buying just one ticket you will not only have the chance to drive away in the ultimate sports car, but you'll also be offering your vital support to help current and former members of the RAF in their time of need."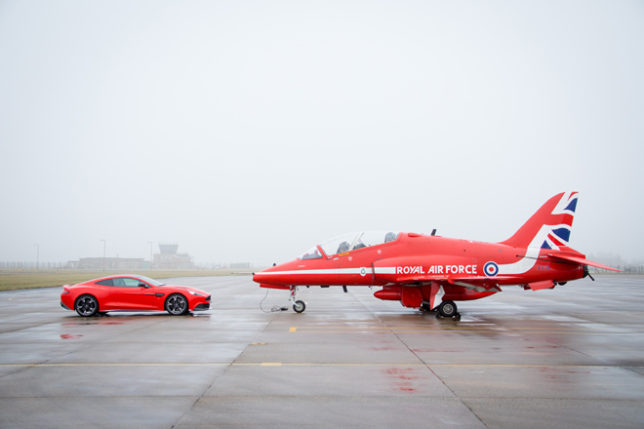 The Royal Air Force Benevolent Fund is the RAF's leading welfare charity, providing financial, practical and emotional support to serving and former members of the RAF, as well as their partners and dependants. We help members of the RAF family with everything from disability, injury, financial hardship and youth support to living independently and providing dignity in retirement.
Tickets can be bought directly from the RAF Benevolent Fund website or at air shows and events across the summer. The raffle is open until 1 December 2017 with the draw taking place on 8 December 2017, subject to T&Cs.
For more information about the Aston Martin Vanquish S Red Arrows Limited Edition car, visit jardinemotors.co.uk/aston-martin/red-arrows