During the summer of 1922, F.Scott Fitzgerald began work on a story that would go on to become the American Novel of the 20th Century. Inspired by the parties and glamour of Long Island's social elite, Fitzgerald worked relentlessly to create a novel that was a "consciously artistic achievement" and "purely creative work."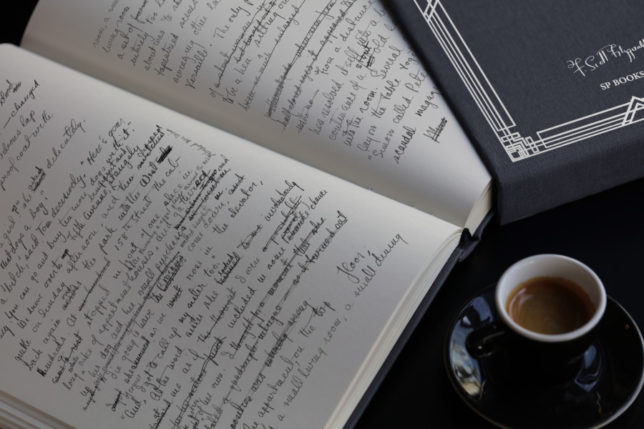 SP Books has now reproduced Fitzgerald's autograph manuscript of The Great Gatsby, donated to Princeton University Library in 1950 by his daughter, Scottie. Throughout its handwritten pages, the novel's characters are sketched, revised and brought to life as the story is reimagined over and over through crossed out passages, edits and entire extended scenes. Noticeable changes to the published text include an expanded conversation between Gatsby and Daisy, a song that Gatsby sings to Nick and Nick's increased implication in Daisy's affair.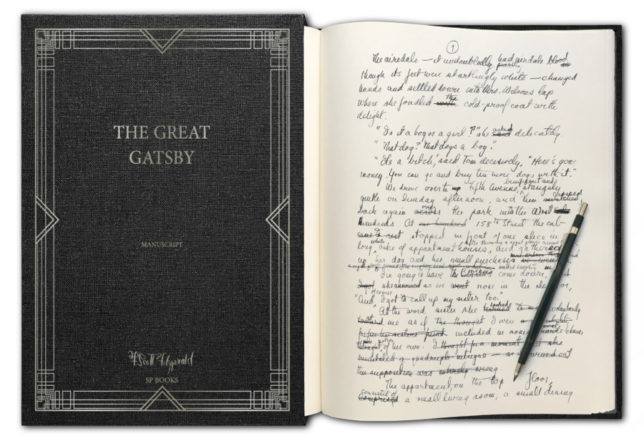 Baz Luhrmann, Film Director, who writes the foreword for this very special manuscript says, "It is safe to say that F. Scott Fitzgerald would be thrilled to know that this edition of Gatsby, written in his own hand almost 100 years ago, is being published right now so that his green light will stay blinking out there in the darkness, at the end of Daisy's dock, inspiring readers of this generation and many more to come to follow their incorruptible dreams."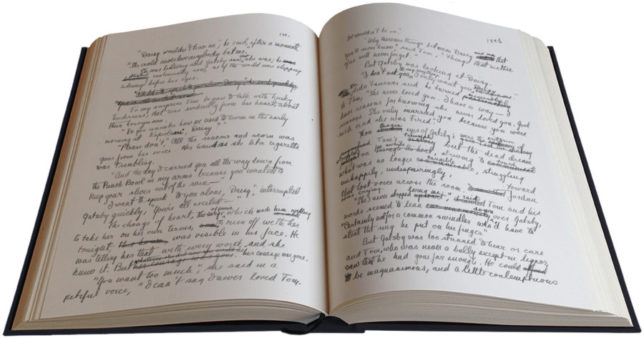 Each 328 page manuscript is beautifully presented in a 14×10 inch iron gilded slipcase. The pages are printed to the highest quality using vegetal ink on environmentally friendly paper. This limited manuscript has hand-numbered editions from 1-1,800.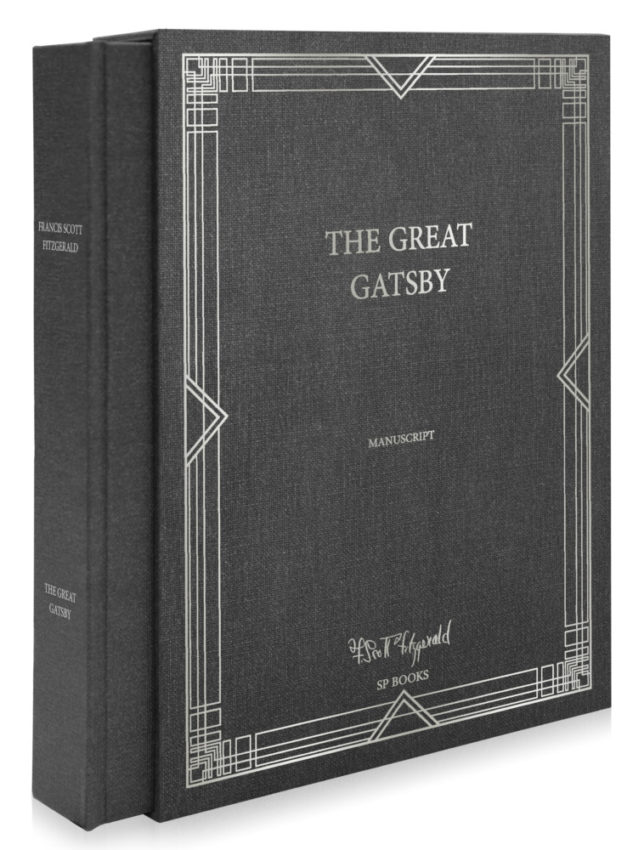 Founded in Paris in 2012, SP Books has published 18 original manuscripts, from writers such as Jean Cocteau, Jules Verne, Marcel Proust, and Charles Baudelaire. The books are luxury collectibles; handcrafted items produced in editions of 1,000 to 2,000 copies.
SLOAN! has teamed up with SP Books to give away a copy of this very special autograph manuscript to one lucky reader. For you chance to win The Great Gatsby manuscript, simply enter your details below: