SLOAN! has teamed up with Bettys to offer you the chance to win a luxurious Christmas hamper worth £80 filled with festive flavours and seasonal scrumptiousness including Little Rascal Chardonnay (alc. 13.5% vol. 750ml), Marzipan Fruits, Bettys Bauble, Bettys Christmas Coffee, Chocolate Panforte, Yorkshire Gingerbread and a Toasted Marzipan Christmas Cake.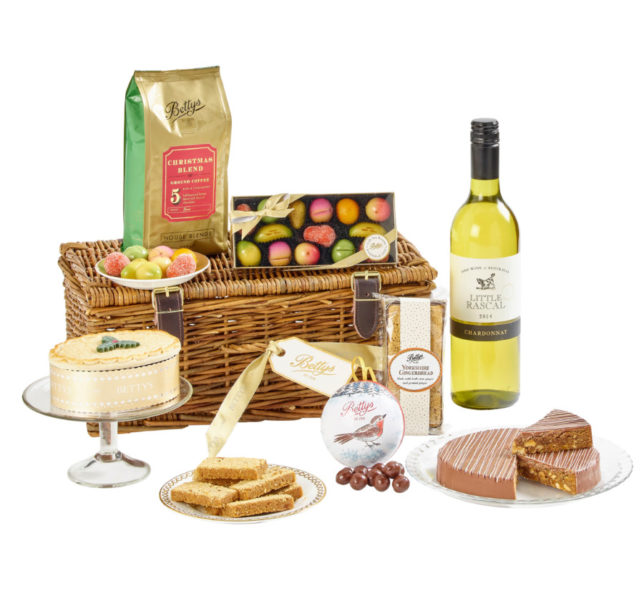 A good host always offers around fruit after dinner, and the succulent selection of Marzipan Fruits is sure to prove popular at your festive get-togethers. Featuring a range of lifelike fruits moulded from soft, rich marzipan and then carefully decorated using natural fruit and vegetable colourings, it also makes a charming stocking filler.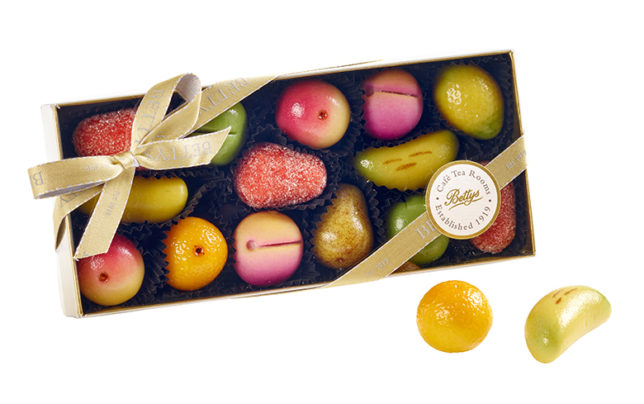 Add magic to your Christmas tree with the vintage inspired Bettys Bauble, featuring an enchanting robin design. It is filled with delicious Dark Chocolate Orange & Lemon Jellies – soft, tangy citrus jellies coated in 50% cocoa Swiss Grand Cru dark chocolate.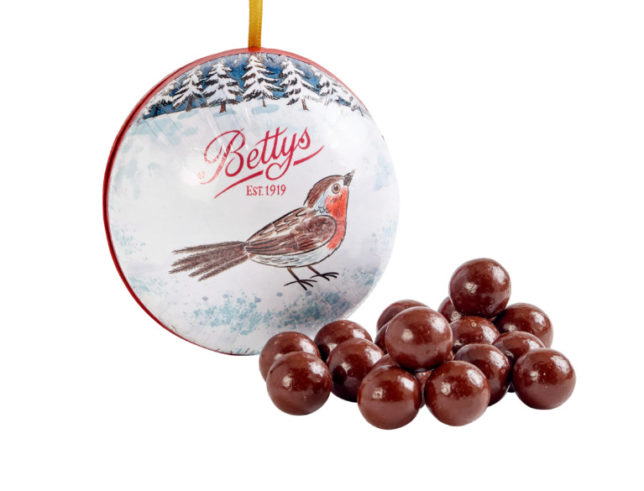 Other sweet treats include a classic Toasted Marzipan Christmas Cake that's just the right size for a gift. The rich fruit cake is decorated with toasted marzipan and festive holly leaves.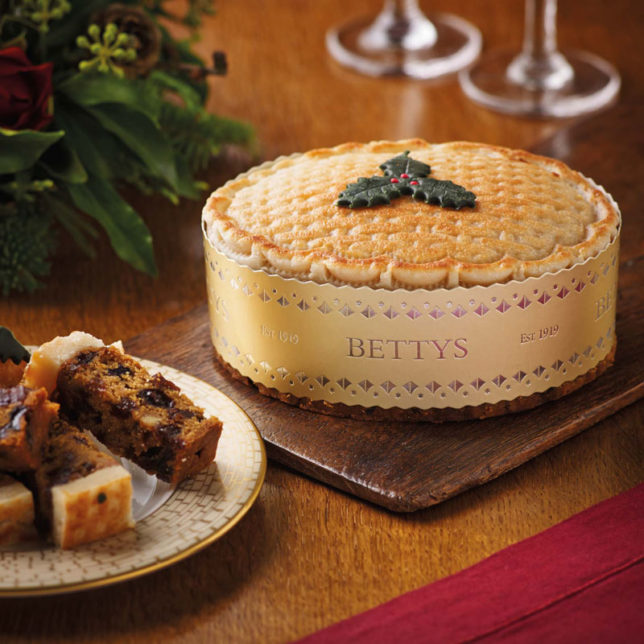 In addition to Bettys Christmas Blend Coffee and Little Rascal Chardonnay, the hamper also contains a delicious Chocolate Panforte which is a classic Italian speciality made with roasted nuts, citrus peel, honey and spices, and enrobed in Bettys Swiss milk chocolate for the ideal after dinner treat. For something more local, there's Yorkshire Gingerbread made with both stem ginger and ground ginger for a warming sweet treat perfect by the fireside.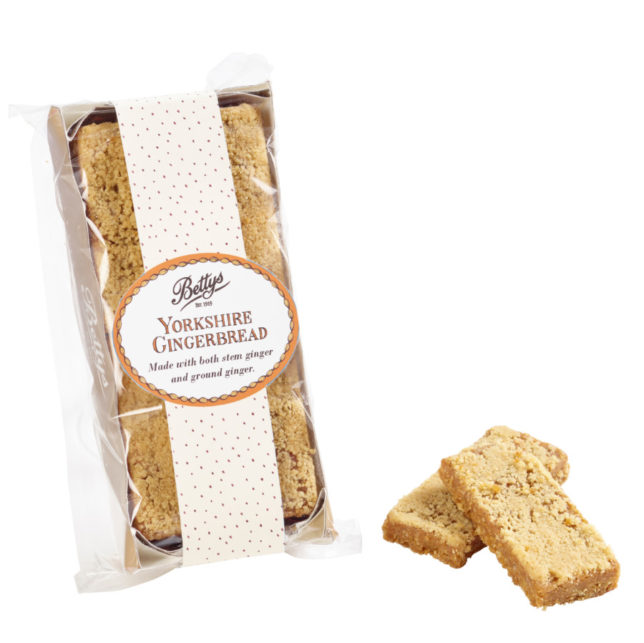 The story of Bettys began in 1919 when a young Swiss confectioner called Frederick Belmont, opened his first tea room on Cambridge Crescent in Harrogate. Almost one hundred years on and Bettys is a fourth generation family business, and still stays true to Frederick Belmont's founding principles that everything should be 'fresh and dainty' and that 'if you want something done right you should do it yourself'.
In addition to Bettys handcrafted cakes, chocolates, pastries, breads & biscuits, there are also six Bettys Tea Rooms, all in Yorkshire, each completely different, with its own very distinct personality and character but all serving mouth-watering confectionery and Yorkshire's famous hospitality. The business also comprises Cookery School, a Craft Bakery, and has a sister company, Taylors of Harrogate, which is the home of Yorkshire Tea. Together Bettys & Taylors employs over 1,400 people.
For your chance to win the Bettys Perfect Christmas Hamper worth £80, simply enter your details below and follow the instructions: