SLOAN! Magazine and Chelsea jewellers Brilliant are giving one lucky reader the chance to win the beautiful Sunshine Asscher Ring worth £160 and no one will ever know you're not wearing diamonds worth hundreds of pounds more! Enter the competition below…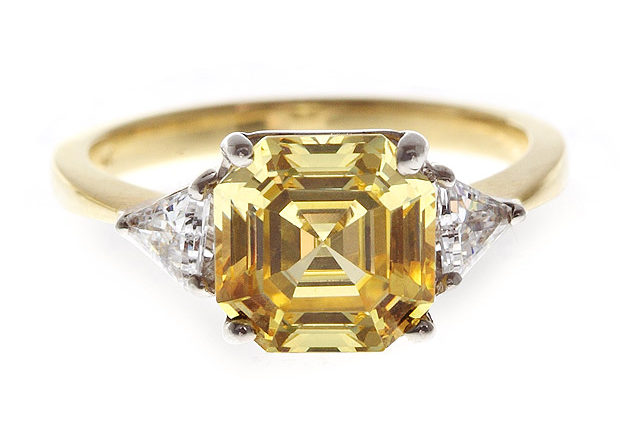 Sister act Emma Canning and Dervla Cogan founded Brilliant in 2007 with the ambition to create beautiful, accessible fine jewellery that could fulfil the dreams of diamond lovers everywhere. The pair wanted their jewellery to have all the glamour and enjoyment of diamonds, matched with an ethical production process and prices that would give every woman the freedom to build their own individual collections and celebrate how Brilliant they really are!
Brilliant created diamonds are made in a laboratory under conditions that match the natural volcanic process, these stones, with their flawless cut, clarity and colour have all the sparkle of a traditional diamond. In fact, only professional gemologists with specialist equipment can tell the difference between these Brilliant stones their naturally mined counterparts. The jewellery is truly beautiful and made using only the very best materials and workmanship.
The sisters opened their boutique just off the King's Road 7 years ago. It has earned the reputation as a gem in Chelsea's famous shopping district and as a go to for women wanting to indulge in diamonds without breaking the bank. Brilliant really is a diamond lover's paradise.
To enter the competition for your chance to win this sparkling ring made from simulated diamonds, simply click the Rafflecopter link below: