THIS COMPETITION IS NOW CLOSED.
With the highly anticipated release of Spectre, the latest James Bond film, SLOAN! Magazine and our friends at David Deyong Jewellers have got together to give you the chance to win a pair of stunning Diamondust earrings identical to the ones worn by Lea Seydoux in the movie as she stars opposite Daniel  Craig.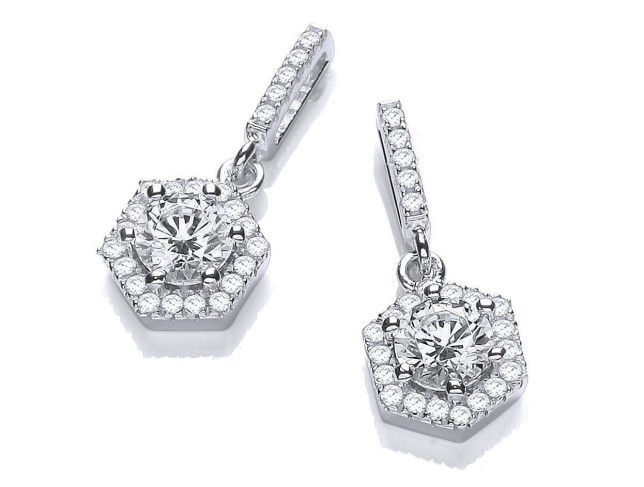 French  actress  Seydoux plays Madeleine Swann in the movie and wears the exquisite Sterling Silver Drop Hexagon earrings worth £199.99 in a train scene in Morocco when Swann and Bond have dinner together in the dining car. Seydoux also wears the earrings in one of the movie posters.
The pure brilliant centre stone made from Swarovski Zirconia, highlighted with shimmering pave set stones adds instant luxe to your glamourous Bond girl inspired look.
THIS COMPETITION IS NOW CLOSED.