SLOAN! Magazine and El Camino are offering you the chance to win one of two amazing El Camino travel bracelets tailored to your very own travel memories. With an El Camino bracelet, you can now keep your memories from travelling around the world around your wrist.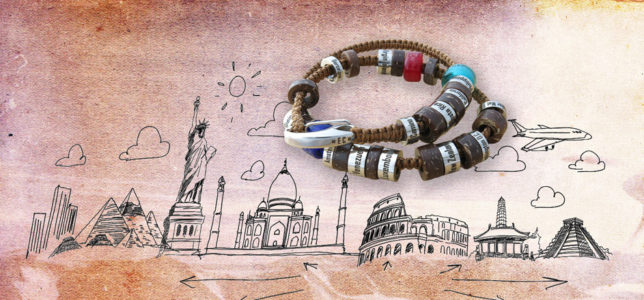 This unique prize consists of a bracelet with 3 Steps of your choice – Country, Small or Region.
Bracelet – Available in 7 different colours – single or double bracelets.
Country Steps – Over 230 countries from Afghanistan to Zimbabwe
Small Steps – Over 30 cities and locations from Amsterdam to Zanzibar
Region Steps – Twelve regions from Asia to South America, each represented by a different coloured glass bead.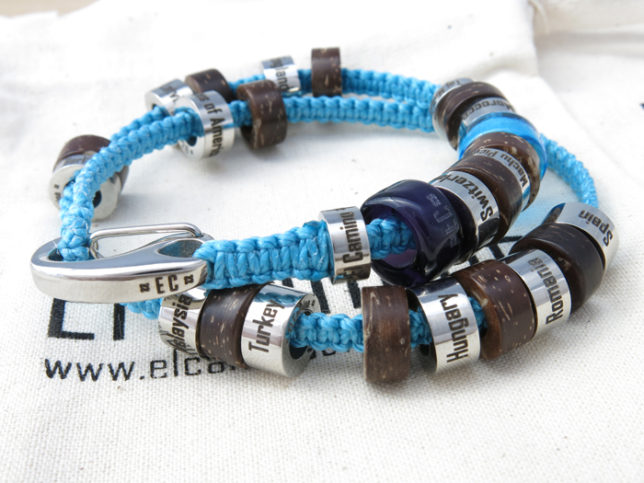 As you can see they look fabulous and suit both men and women… each one as unique as the owner.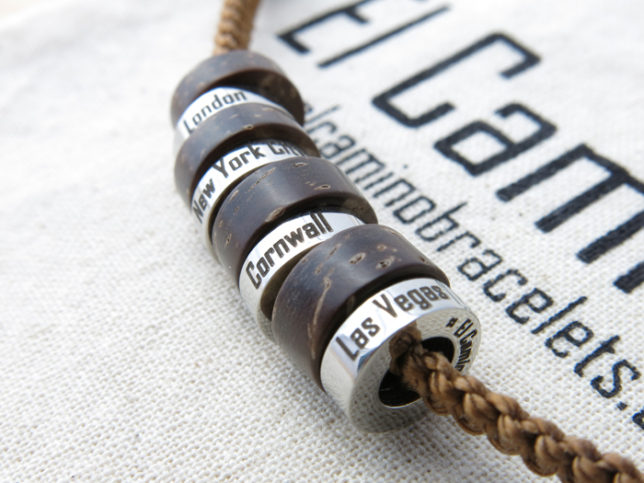 If you're an adventurous traveller looking for a unique way to keep your travels around the world around your wrist, simply click the link below to enter the competition. Good luck!
If you want to find out more about these beautiful travel bracelets click here to read our El Camino article. To see the complete collection, please visit the El Camino website at elcaminobracelets.com