Lumie Bodyclock Glow 150 is a new sleep/wake light that mimics a real sunset and sunrise to help you sleep better and wake brighter. It has a sleek and stylish design that will complement any bedroom as well as delivering proven health benefits to the user. The superb light quality with authentic colours simulates a real sunset and sunrise. You can adjust the sunset/sunrise duration to 20, 30 or 45 minutes. It is a Class I Medical Device which means they have been rigorously tested to European health and safety standards.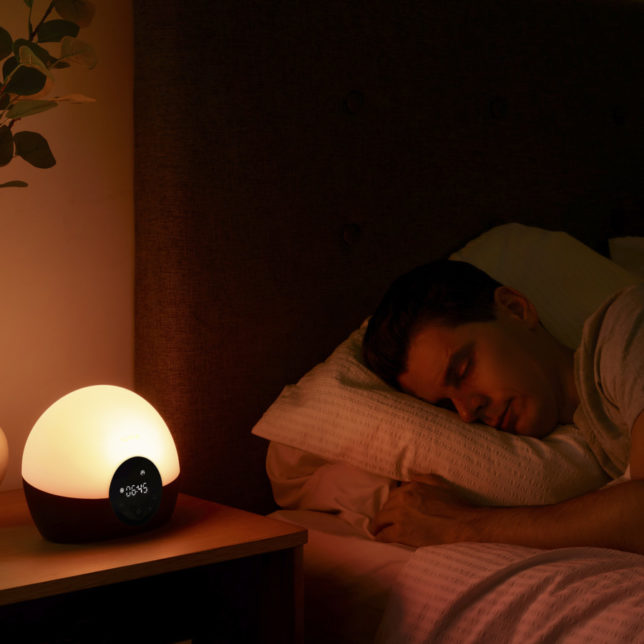 Light exposure is the most influential external factor on our sleep/wake cycle. Light reduces melatonin levels (a hormone that helps us go to sleep) so used in the right way, it can strongly reinforce a feeling of alertness, improve mood and give us the energy we need.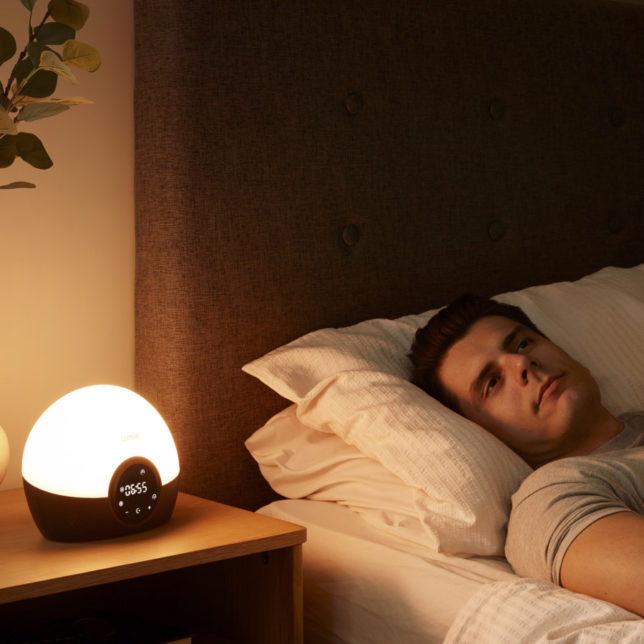 That means you can wake up feeling refreshed every morning! And what's more, light can wake you up much more gently than noise can making what was once an uncomfortable experience much more of a pleasure! Waking up with light every day helps to keep your sleep/wake cycle on track and has been shown to lift your mood, energy and productivity levels.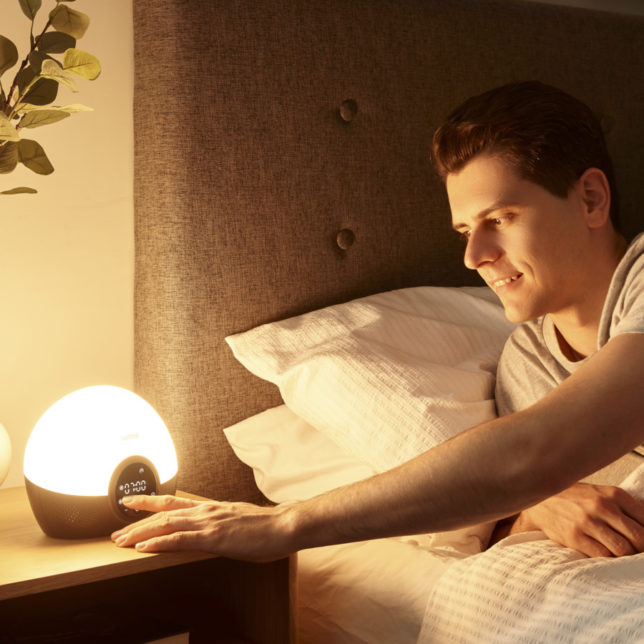 It has also been proven to alleviate the symptoms of winter blues and SAD. At bedtime, a fading sunset helps you naturally unwind by promoting the production of the sleep hormone, melatonin.
The nine sleep/wake sounds include tropical birds, blackbird, goats, steam train, thunderstorm, waves, crickets and white noise.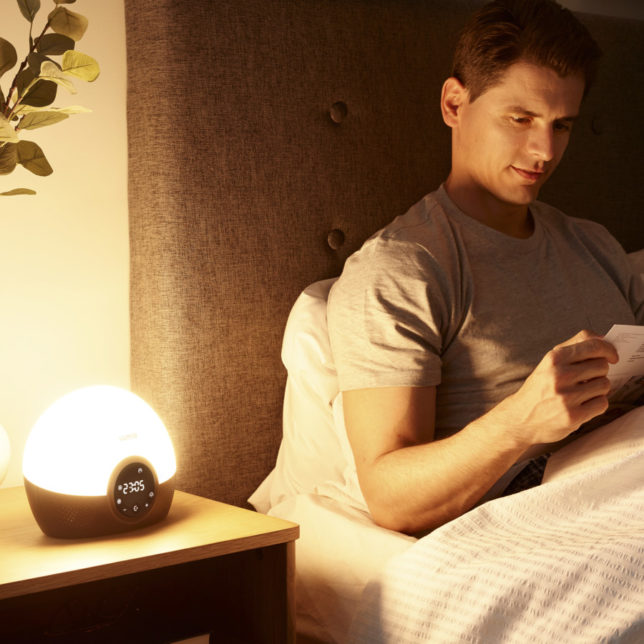 To enter this prize giveaway, simply enter your details below for your chance to win one of two Lumie Bodyclock Glow 150.