Looking for make-up that doesn't clog your pores or go patchy by the time lunch comes around? Well now you can with proto-col's baked mineral make-up set, made with pure minerals and what's more, one lucky reader will have the chance to win the collection worth £125.
Proto-col's baked mineral make-up was developed alongside Top make-up artists to help enhance your features and leave you with natural and health complexion throughout the day. Formulated with 100% pure mineral, the range is fragrance free, with no talcs, waxes or oils, and most importantly has an anti-clogging formula allowing your pores to breathe.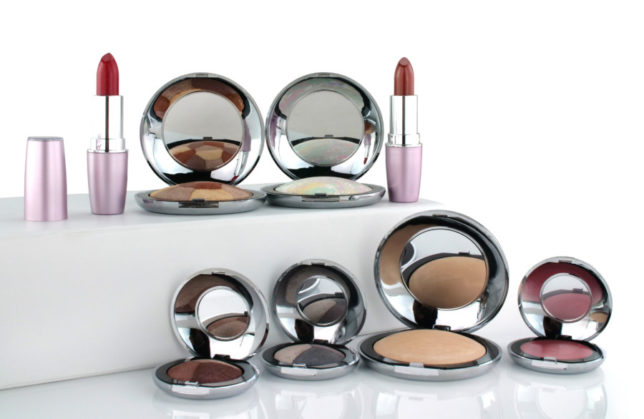 The Autumn collection competition from proto-col includes 1X baked mineral colour correct, a flawless base product that will diminish your blemishes, redness and shine – as well as improving a fatigued complexion. Its key ingredients include lavender for calming the skin and safflower which balances and regulates oil production and unblocks pores. 1X Baked mineral foundation which adapts to individual skin tone for an even, well blended complexion that comes in dover (pale, fair skin tone), tuscan (medium, olive skin tone), and Moroccan (dark skin tone).
1X Baked mineral shimmer and 1X cream blush that can be used on cheekbones, eyes or lips and is enriched with essential minerals for a perfect finish, shades for shimmer include spicy splash, apricot swirl, ginger splash and nude pink and cream blush available in pink sorbet and apricot cream.
Add a bit of glamour with 2X trio of baked mineral eyeshadows with its subtle shimmer, shades include smokey, olive, sky, mulberry and bronze, to help soothe and minimise irritation of the skin. Last but not least the collection includes 2X vanilla bean lipstick enriched with moisture-rich natural oils and highly pigmented shades of berry, cinnamon, rose and rouge.
Enter below for your chance to win this fabulous prize.