Calling all curry fans. SLOAN! Magazine and Swan are giving you the chance to win a Swan Come Dine With Me Curry Station & Chapati Maker – the perfect prize for curry lovers who also love entertaining with curry nights at home.
This competition has now closed.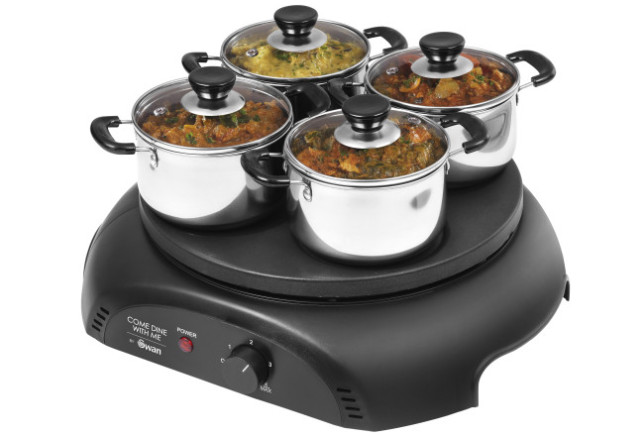 As one of the longest established British brands, Swan has a history of offering appliances to help create tasty and warming dishes when entertaining on chilly winter nights. The Swan Curry Station has thermostat controls which can keep up to four different dishes at the best serving temperature. The pans can also be removed and the non-stick hotplate used for cooking homemade or warming pre-made chapatis. For those new to Indian cooking, the included instruction booklet comes complete with a simple chapati recipe, for creating a delicious accompaniment to your favourite curry dishes.
With the Swan Curry Station you can impress your family and guests at your next curry night. For those not lucky enough to win, you can still enjoy the Swan Come Dine With Me Curry Station and Chapati Maker as it is currently available from Argos and www.argos.co.uk for a very reasonably priced £79.99.
This competition has now closed.