To help educate people about cooking their meat in the safest way, Thermapen has joined forces with BBQ specialist and expert Richard Holden to highlight the importance of their campaign "Is It Cooked?"
That's why SLOAN! are offering you the chance to win your very own SuperFast Thermapen® digital thermometer, just in time for the summer BBQ season. With the help of a Thermapen, you can feel confident that your barbecued meat is cooked and there'll be no more asking: Is It Cooked?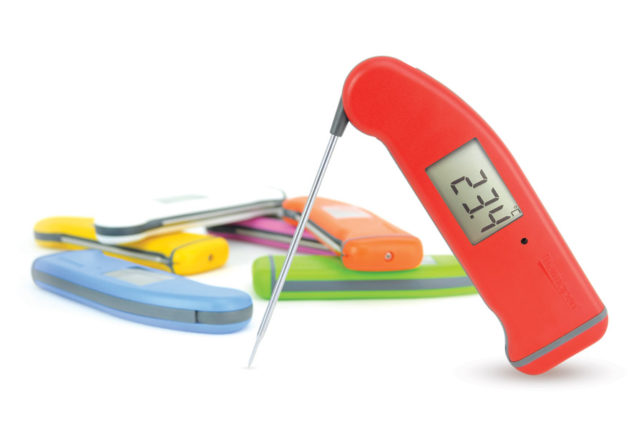 The SuperFast Thermapen® is made in Britain by ETI Ltd, the UK's leader in the manufacture and design of electronic thermometers and has fast become a kitchen essential for many-well-known chefs and professional cooks. It features a reduced tip probe for easy measurement and can be used to test the temperature of barbecued meats, providing an accurate reading in just three seconds!
The Thermapen 4 includes a patented 360° self-rotating display that can be used in any position, in either hand; it has a waterproof case and includes `Biomaster' additive that reduces bacterial growth.
It is competitively priced from £51.60 each inclusive of VAT, and available in a variety of colours direct from www.thermapen.co.uk
You can find out more about Thermapen 4 at www.thermapen.co.uk on Twitter: @thermapen_ and on Facebook: SuperFast Thermapen Thermometer.
Enter the competition below for your chance to win: