TOG's beautiful new chopping boards are constructed from British cherry and American walnut, sourced from sustainably managed forests. Handmade in England, their unique stripe design is inspired by the copper layers in the blades of TOG knives.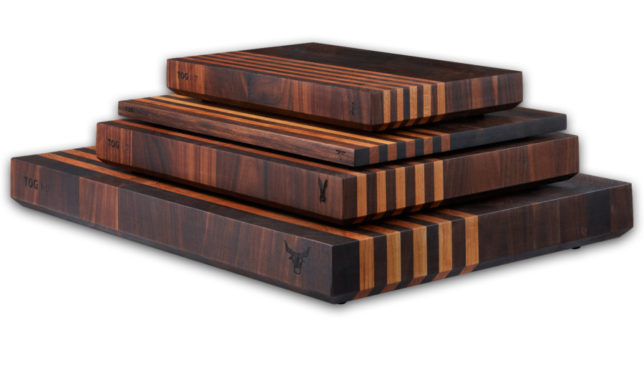 The boards are available in four different sizes for different food prep tasks:
The Ant(28 x 19 x 3.5cm endgrain, £60) like its name is small and hardworking. Its convenient size makes for easy handling and storage and  ideal for small tasks such as chopping fruit, garlic, shallots and avocados.
The Dragonfly(36 x 25 x 1.5cm, edgegrain, £50) is thin, light and portable and will fly through the kitchen with ease. It's designed to be held easily in one hand so you can scrape food with the other. Being mid sized it's perfect for general purpose food prep.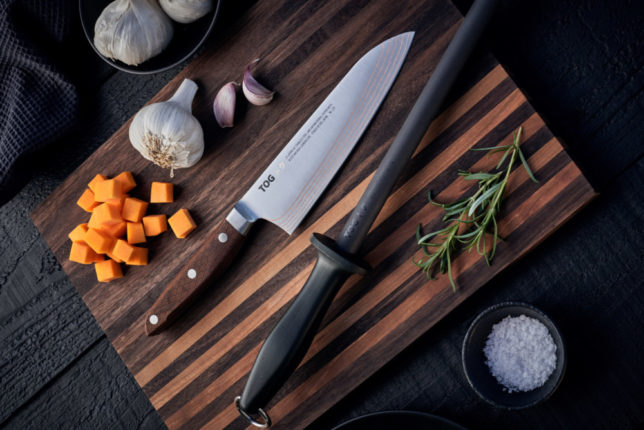 The Hare(39 x 29 x 4cms, endgrain, £100) like its namesake favours veg, fruit and herbs. Another mid sized board but more generous than the Dragonfly. It's designed to handle all common food prep tasks and can be easily stored in a cupboard.
The Ox(53 x 37 x 5cm, endgrain, £200) is a luxury, heavyweight 'Butchers Block' style board designed to be left on the counter and wiped clean. It is generous enough to easily carry out butchery of small animals and birds. It also allows you to store piles of ingredients around your working area.
The TOG board collection is available from togknives.com.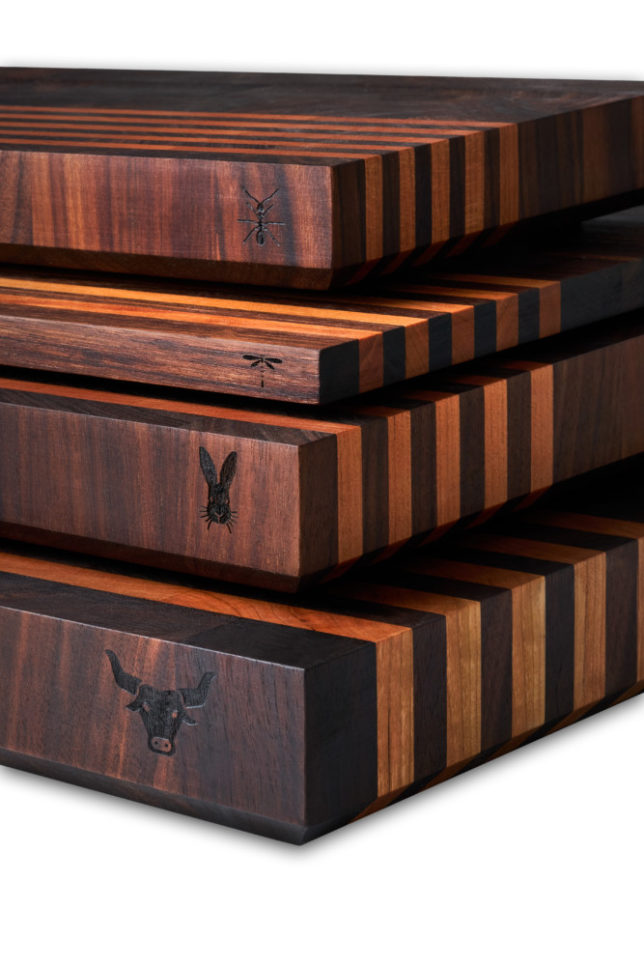 SLOAN! has teamed up with TOG to offer one lucky reader the chance to win the Hare chopping board to take back to their kitchen to use and enjoy. To enter this prize giveaway, simply enter your details below and follow the instructions: