SLOAN! and Les Vignobles Foncalieu have joined forces to offer one lucky reader a 6-bottle mixed case of wine from the stunning Château Haut Gléon, in the Languedoc. The case consists of three bottles of Château Haut Gléon Blanc and three bottles of Château Haut Gléon Rouge, both of which are available online from Fine Wines Direct.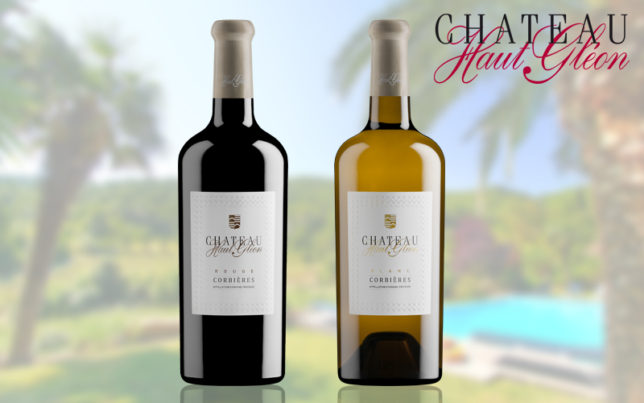 Château Haut Gléon Blanc is a blend of 60% Rousanne and 40% Grenache Blanc. It has complex fruit aromas accompanied by hints of floral honeysuckle and touches of vanilla spice and has a rich palate set off nicely by spice and butter flavours. This delicious wine is a great accompaniment to shellfish and meats with white sauces or dishes that use truffles and mushrooms as well as pairing greatly with a summer pear tart.
Château Haut Gléon Rouge is a blend of 60% Grenache, 25% Syrah and 15% Vieilles Vignes de Carignan. It has intense aromas with hints of black fruit, mild spices and roasted coffee beans. It has a rounded palate with a long, fresh finish and is the ideal partner for risottos, duck breast and mature cheeses.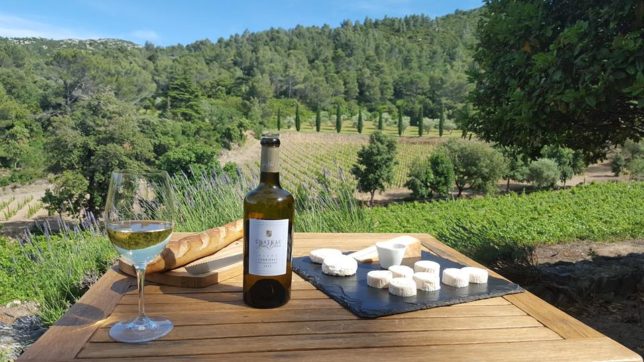 Situated in the aptly named Paradise Valley, in the heart of the Corbières region of the Languedoc, Château Haut Gléon is a majestic estate with 35 hectares of vines. Château Haut Gléon produces wines of character; elegant and refined with a broad palette of flavours which come in cleverly designed bottles based on an historical model found in the Château's store rooms. Château Haut Gléon's stunning Chambre d'Hôte and Gîte has rooms and a swimming pool overlooking the vineyards, providing a haven of peace and authentic Mediterranean living, ideal for holidays.
Les Vignobles Foncalieu is one of France's oldest cooperatives, working with over a thousand winegrowers across Languedoc-Roussillon. From the Corbières mountains to the Mediterranean shore, they have been producing wines since their ancestors founded France's first winegrowers' union, on 23rd December 1901.