Win a year's supply of Chang Beer as part of Chang Sensory Trails international tour
Chang Sensory Trails is back for a second year running, kicking off its 2017 global campaign in London, before travelling to San Francisco and Singapore. As part of this international multisensorial experience, Chang has teamed up with SLOAN! to give away 'a year's supply of Chang Beer' to one lucky winner! Read on to find out more about the campaign and enter the competition at the end of this page for your chance to win.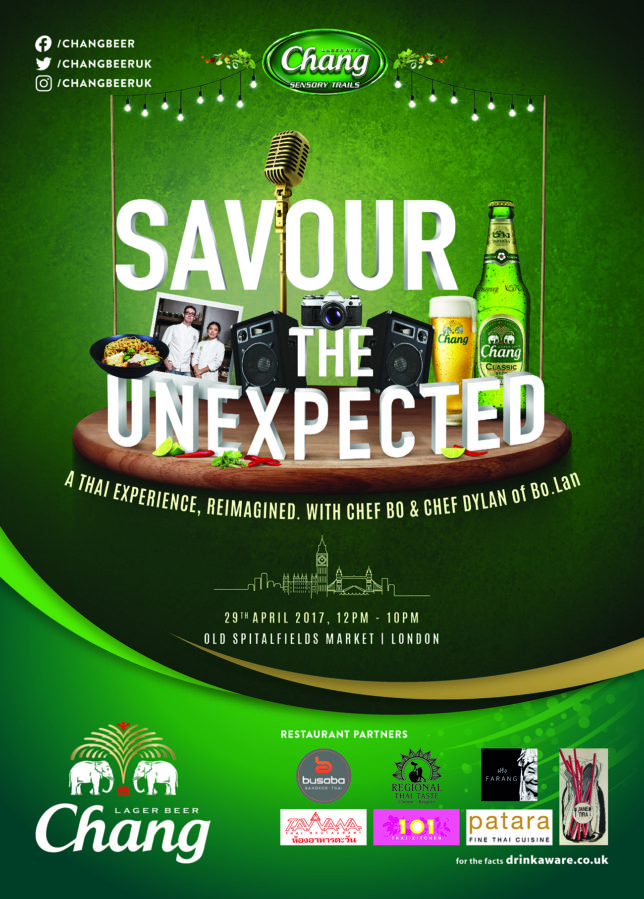 Chang Sensory Trails is a free event that is coming to London on the 29 April, and aims to 'deliver the unexpected' by introducing the world to a modern, refreshing take on Thai food, art and music. Curated by Chef Bo and Chef Dylan, from renowned restaurant Bo.Lan, the duo is eager to share their unique culinary journey inspired by their fondest memories.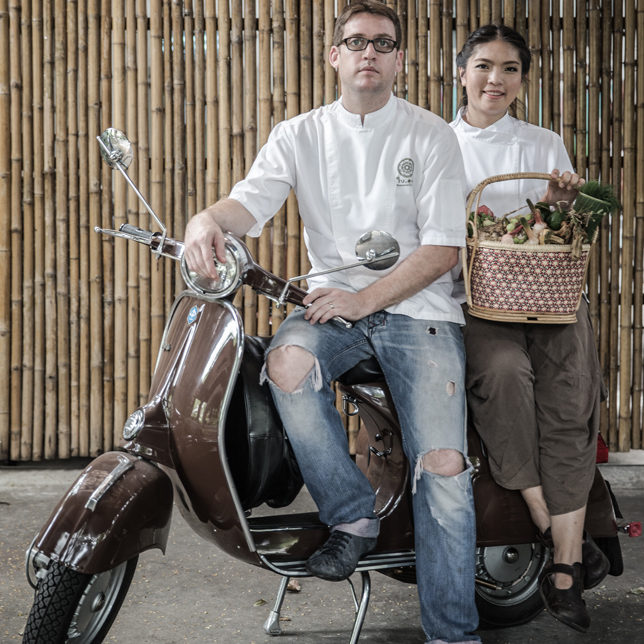 Presented with the inaugural award for Asia's Best Female Chef in 2013, Chef Duangporn Songvisava, or 'Bo' as she's more commonly known, has continued to build on her position as one of Thailand's leading culinary figures. Her restaurant Bo.Lan, co-founded with her husband, Dylan Jones, continues to improve its standings year on year, taking 19th place at Asia's 50 Best Restaurants 2017.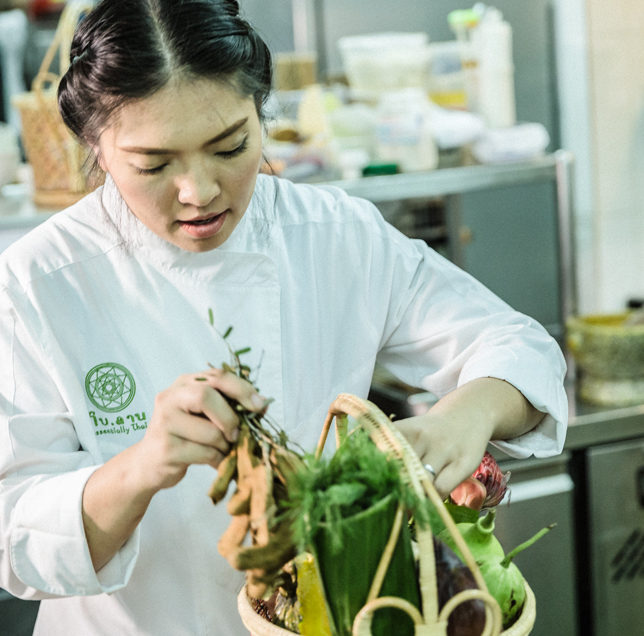 Chang Beer has partnered with a selection of the UK's best Thai restaurants, Patara, 101 Thai Kitchen, Regional Thai Taste, Busaba Eathai, Farang, Tawana and Janetira, to provide you with tantalizing Thai food, art, music and ice cold beer.
More information about Chang Sensory Trails can be found on social media: Twitter – @ChangBeerUK, Instagram – @changbeeruk, Facebook – www.facebook.com/changbeer. #ChangBeer #ChangSensoryTrails
To enter the giveaway, click the link below and fill in the required fields: