Clement Robert MS, Group Head Sommelier and Wine Buyer for the Texture Restaurant Group, tells us about wine cocktails – the perfect festive serve this winter.
Clement has forged an impressive career in the hospitality industry which has seen him develop from graduating with a Sommelier degree in 2005 to achieving the sommelier trade's highest accolade – Master Sommelier 10 years later.
Clement joined 28°-50°, owned by Michelin-starred chef Aggi Sverrisson, as Group Head Sommelier in October 2015. Overseeing the wine cellar, Clement focusses on strengthening the bar and kitchen's excellent reputation for great value wine lists.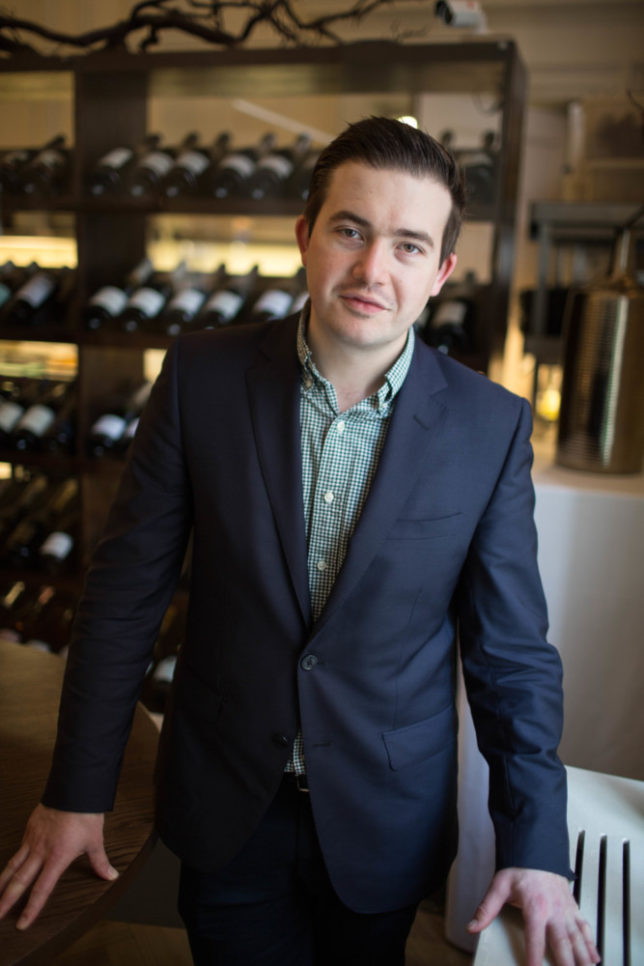 Why wine cocktails?
People often ask what inspired me to fuse my classic sommelier training with modern mixology, and it's the same thing that inspires all my professional choices – the wonderful customers I serve. I really enjoy the rapport I have with both regular and new guests at our wine bars and it's important to me that we are constantly developing our offerings. We spoke as a team about how to tailor a cocktail menu to our clientele and had a 'lightbulb' moment: we pride ourselves on our exceptional wine selection, so why not use this as the base for building equally exceptional cocktails?
The conscientious cocktail
Today, people are increasingly conscientious about what they eat and drink. Wine is produced in a more natural way than alcoholic spirts, and obviously contains much less alcohol. That's one of the reasons why these cocktails are becoming more and more attractive – aside from the way they taste, of course.
It goes without saying that taste is paramount for both wine and cocktails. My favourite wine cocktail is our PXpresso Martini. Classic Espresso Martinis have seen a huge surge in popularity over the last few years and it was a real joy to play around with the flavours and put my own twist on it. The end result is surprisingly easy for you to recreate at home, too.
We swapped coffee liqueur for Pedro Ximenez Sherry. Sherry? Yes, Sherry! This beautiful Spanish dessert wine has a natural coffee aroma, so whilst the alcohol content is lower, the flavour is intensified whilst remaining natural. Once you try it, you'll want another straight away. It perfectly balances strength, sweetness and freshness.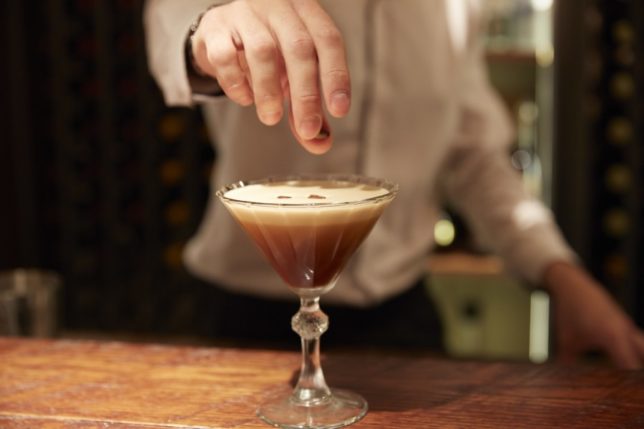 Try it yourself at home
If you're looking to try your hand on one of these at home, I'd suggest trying the Douro Breeze – made with port, this drink is really easy to make and the amaretto really compliments the rich, pluminess of the port. In a shaker, mix 75ml Port, 25ml Amaretto and 20ml Lemon juice. Pour in an old-fashioned glass over ice and enjoy.
Another delicious wine cocktail that is easy to make at home is the Kiwi Breeze. Simply mix Marlborough Sauvignon Blanc (available in most supermarkets) with a small measure of vodka, squeeze of lemon, dash of sugar and garnish with a sprig of dill et voila. This serve is a bit more summery – it's very refreshing and the perfect serve to impress whilst entertaining.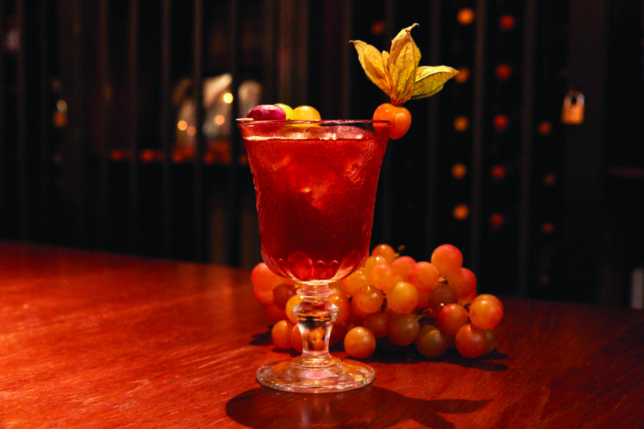 Cocktails should be fun
Ultimately, creating cocktails at home should be fun; just follow your instincts whilst experimenting and keep thinking about how the ingredients and flavour notes balance – for every sweet ingredient you use you need to counter the balance with acidity, in in the Douro Breeze above the lemon juice and the amaretto compliment each other.
Click here to check out our review of 28°-50° Maddox Street.