WOLF II – the new Italian sister restaurant to Stoke Newington's WOLF neighbourhood big brother  – has opened to much rejoicing in the Broadgate Circle / Liverpool Street area of the city known by Italianissimo locals as Finsbury Piazza.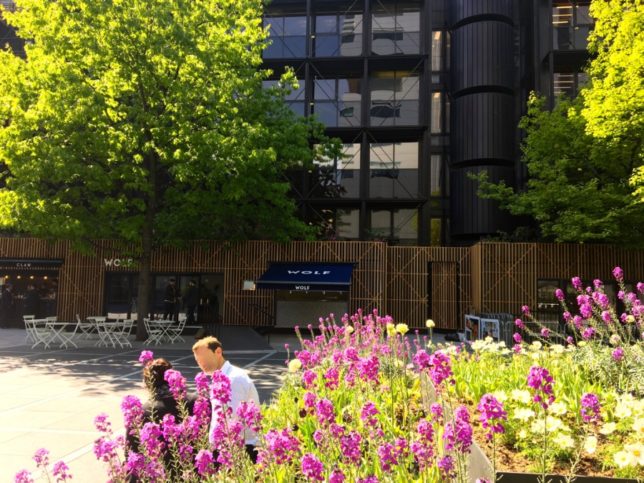 With acclaimed Chef-Owner of PuzzleProjects – Ben Spalding consulting on the menu, hailing 16 years of global industry experience and previously of Restaurant Gordon Ramsay, The Ledbury, Fat Duck and Le Manoir aux Quat'Saisons and Head Chef Karla Knowles, previously at Petersham Nurseries, WOLF II makes the ideal stop for a hearty dish or aperitivo among the hustle and bustle of the City.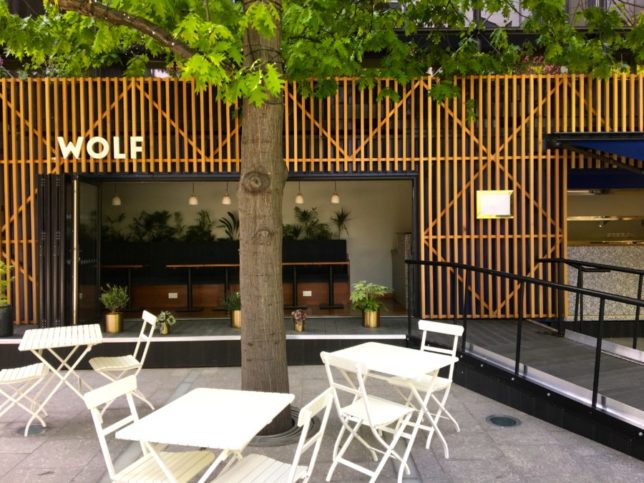 Using the finest local produce as well as specialty Italian ingredients, owner Antony Difrancesco, Ben Spalding and Karla Knowles create seasonal, regional dishes that hail from all corners of the country fully driven by flavour.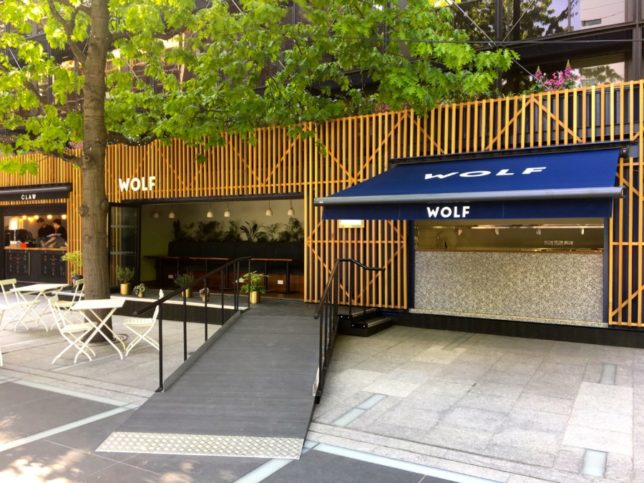 The restaurant's in-house pasta bar and cicchetti tapas menu will please any Italian cravings whilst the extensive cocktail list is a guaranteed thirst quencher. Al fresco seats are available for those rare days of sunny British weather, as well as take-away for those on the move or returning to their office for lunch al desko.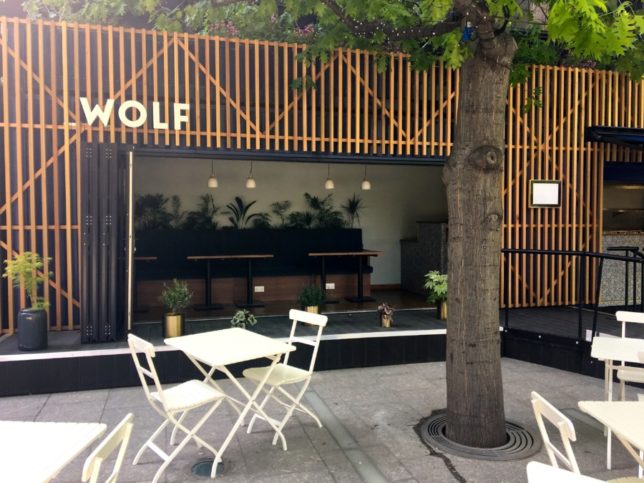 City workers around Finsbury Square have certainly taken to the arrival of WOLF II just a stone's throw away from Moorgate tube station. On our visit we witnessed a busy lunchtime service offering restaurant quality takeaway food that's a cut above the ubiquitous grab-and-go offerings that busy workers usually choose. The speedy service from the chefs behind the counter ensured hungry customers didn't have to wait long for their food even when there were 5-6 people waiting for their orders.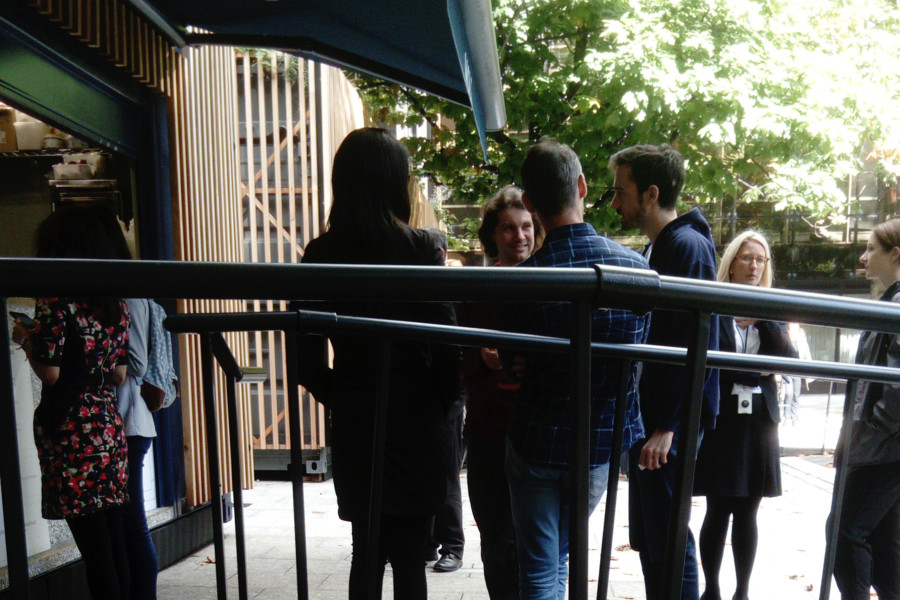 For us the star of the menu is the new autumnal Beef Ragu which replaces the summer wild boar version. Beautifully soft slow cooked chunks of beef coated in a rich heartwarming sauce flavoured with earthy porcini mushrooms, sweet carrots, Chianti Classico, juniper berries, fresh thyme & Parmigiano Reggio DOP. The autumnal flavoured Ragu is served with fresh homemade Pappardelle pasta and a chunk of delicious fluffy Foccacia for mopping up that gorgeous sauce.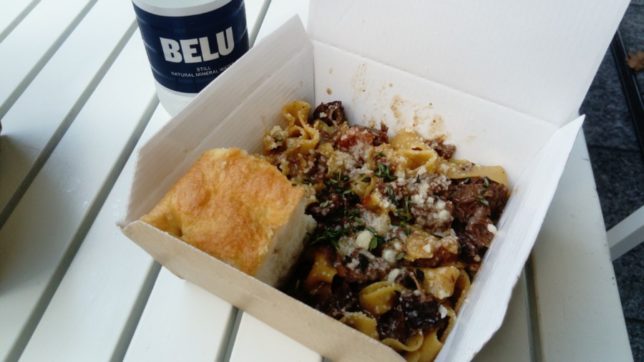 With carnivores satisfied, the WOLF team have not forgotten vegetarians and vegans with their veggie friendly options of appetising salads and Verdura Foccacia Sandwich which raises the bar for a veggie sandwich with its filling of caramelised tropea onions, sunsweet tomato, grilled aubergine and ricotta with a punchy chilli and Sicilian oregano flavour ideally for the autumn.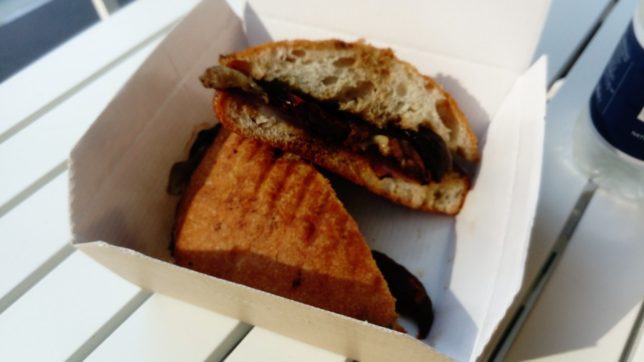 With 14 tables for two outside for those wishing to enjoy a leisurely lunch on Finsbury Piazza during warmer days and a quick turnaround of orders by the kitchen for those busy people dashing out for a quick bite or needing to return to their desks, WOLF II is a welcome addition to the neighbouring food outlets on Finsbury Avenue.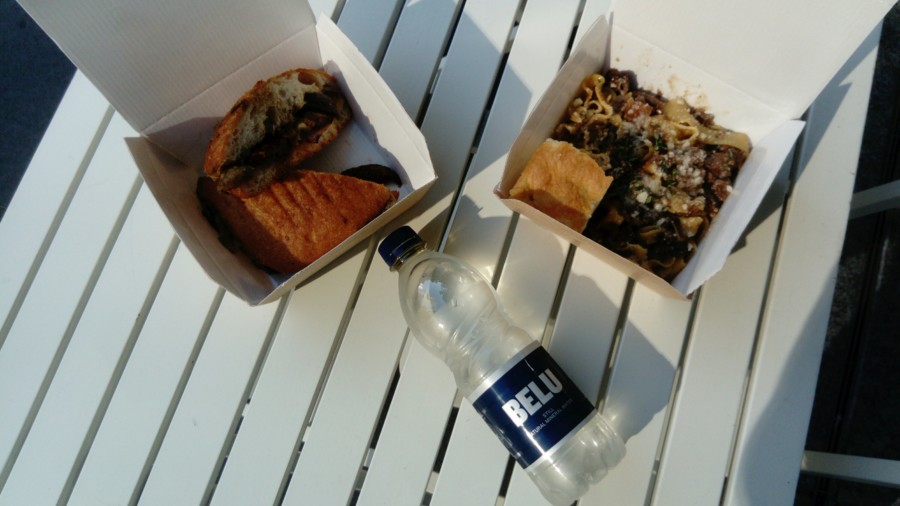 We think WOLF II is the ideal place for restaurant quality grab-and-go lunches at a relatively reasonable price compared to the competition. But why not take a moment to enjoy half an hour of me time sitting on their terrace watching the world go by as you tuck into the delightful Italian dishes.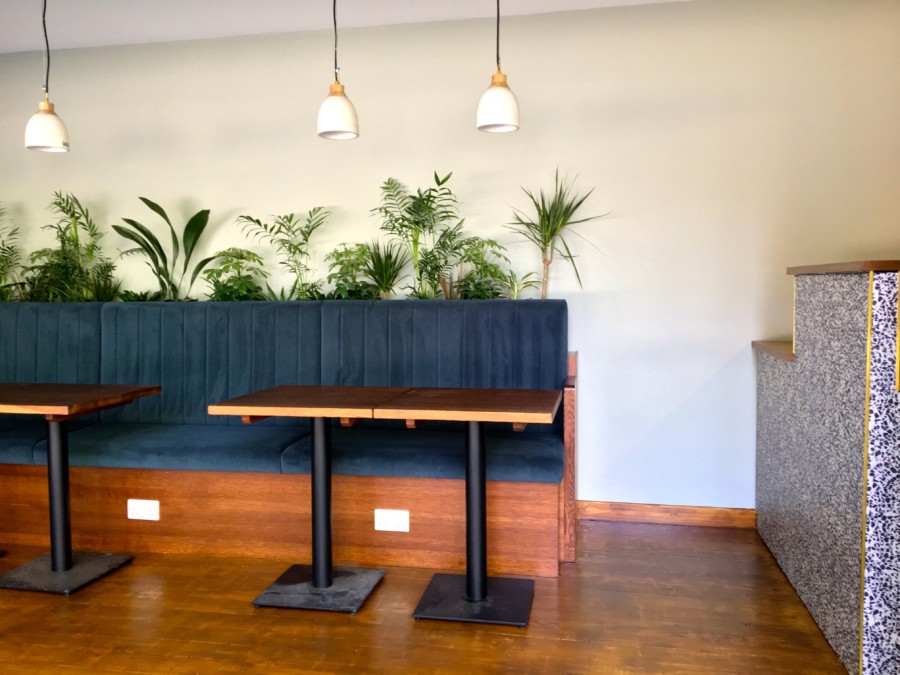 WOLF II
Finsbury Avenue Square, 1 Finsbury Avenue, London EC2M 2PF
020 7254 4141
www.wolf-restaurant.co.uk
@wolf_london_city