In the Winter edition of SLOAN! Magazine, we recommend a choice selection of our favourite wines and liqueurs to see you through the party season, be it Christmas, New Year's Eve or your own special event this festive season. Here are all the details for each one with prices and stockists.
Nicolas Feuillatte Brut Chardonnay Vintage 2006
This fine champagne from Nicolas Feuillatte is highly expressive on the nose, with delicate and elegant tropical fruit notes of guava, passion fruits and mango and candied citrus syrup. Exquisite aromas of cakes, pastries and even macaroons reflect the intensity of the champagne combining finesse, subtlety and elegance. The Brut Chardonnay Vintage 2006 is full on the palate and lively, fresh and powerful on the attack, with a complex finish of citrus fruits and honey. Pair with oysters, grilled lobster, crab, smoked salmon and tropical fruit. The Brut Chardonnay Vintage 2006 was awarded a Gold medal at the Sélections Mondiales des Vins au Canada 2014 and a Silver medal at Vinalies Internationales 2014. Available from Waitrose, £34.99
Castle Brook Classic Cuvée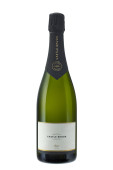 Castle Brook Vineyard's Classic Cuvée is an award-winning English sparkling wine and a good alternative to Champagnes and Proseccos. Made in the Wye Valley in Herefordshire, the wine is a traditionally styled Brut with a deliciously delicate, crisp palate and a hint of lemon blossom. Brioche and toasty yeast notes add complexity to the finish. Castle Brook Vineyard recently won a Silver Medal in the Decanter World Wine Awards 2015 for its 2009 Classic Cuvée, as well as the Montagu Trophy for Best Presented Wine in the English & Welsh Wine of the Year Competition 2015, run by the United Kingdom Vineyards Association. Available from www.castlebrookvineyard.co.uk, £32 per bottle or £180 per case.
Furleigh Estate Classic Cuvée 2011
Furleigh Estate Classic Cuvée 2011 is a superb example of the quality of English sparkling wine today. A classic Champagne blend of 41% Chardonnay, 35% Pinot Noir and 24% Pinot Meunier. Produced from hand harvested grapes and matured for a minimum of 18 months on it's lees with a further 2 months in bottle. This classic English sparkling wine has a creamy mousse, fine fruit and a yeasty character. Great drunk on it's own as an aperitif or pair with seafood, oysters, shellfish, crab, light pasta, truffle. Available from palmerswinestore.com, £27.
Penfolds RWT Barossa Valley Shiraz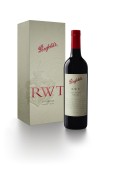 Standing for 'Red Winemaking Trial', the single-region Barossa Valley Shiraz offers a commendable contrast to the iconic Grange, matured exclusively in French oak. The name was initially used internally only when development work began in 1955, whereby today the opulent and fleshy variant is anything but a "trial". The fruit used in making RWT is primarily selected for its aromatic qualities and fine texture, resulting in a wine that helps to place the Barossa Shiraz at the highest quality level. RWT is presented in an elegant box with detailed texturing. The hinged door contains a paper slip for the cellar tag, which can be personalised with a handwritten note to commentate the gift, whilst a discreet area on the back allows for a customised message to the receiver. Available exclusively from Harrods, £110.
Chateau Devise d'Ardilley 2010
Chateau Devise d'Ardilley was created in 1991 with a modern view in mind and a strong desire to get the best out of the land and the vineyards. Bought in 2000 by Madeleine and Jacques Philippe with a design to marry traditional philosophy with modern technique, their reputation for quality rapidly grew and they gained the Cru Bourgeois status in 2003. This red wine is a classic left bank Bordeaux blend of Cabernet Sauvignon and Merlot from the last great vintage in the Haut-Medoc. It has generous blackcurrant fruit and a gamey character, with a smooth palate, good depth, structure and complexity with a long and satisfying finish. Pair with red meat, roast beef, ox, beef stew and hard cheeses like a fine mature cheddar. Available from palmerswinestore.com, £15.50.
Beneficio Cellar Reserve Shiraz 2013
This gutsy full-bodied red from Virgin Wines is bursting with blackcurrant and damson luxuriance, with a spicy, perfumed finish that goes on until the end of time. Beneficio Cellar Reserve Shiraz is a very popular example of full-bodied Australian Red and is the perfect wine to impress your guests as it never fails to bowl over drinkers with its huge body and heavy jammy richness. It's a wine that pulls no punches and is a match for any grilled meats, especially charred lamb chops. Available from www.virginwines.co.uk, £12.99.
Blason de Bourgogne Côte Chalonnaise Pinot Noir
Blason de Bourgogne represents 800 winegrowing families from throughout the Burgundy region and offers a range of delicious wines to suit any occasion. We've chosen to feature the Blason de Bourgogne Côte Chalonnaise Pinot Noir which has redcurrant fruit aromas and rich flavours of violets and cherry with hints of smoke making it the perfect wine match for meaty dishes. The colour is bright ruby with glints of crimson and the bouquet creates an overall impression of freshness and power. Available from Sainsbury's, £10.00
Domaine de Pellehaut Harmonie De Gascogne Rosé 2014
Domaine de Pellehaut is one of the top wine producers in the Gascony region and their Harmonie De Gascogne Rosé 2014 was recently awarded the gold medal at the Concour General Agricole De Paris so don't be fooled by the extremely reasonable price. This exclusive wine is a blend of Marlot and Tannat and is made of "free run juice" full of fresh, crisp, red berry fruit, with a soft texture and delicious touches of strawberry. Pair with shellfish, light pasta dishes, salads, charcuterie and pâté. Available from www.palmerswinestore.com, £6.99