It's snow joke as London recovers from the icy blasts of the Beast from the East and what feels like the longest winter ever, fuelling home heating bills. For those keeping cosy with a wood burner, Helen Bentley-Fox, director of Woodsure, offers expert advice on getting the most out of your stove, whilst at the same time improving air quality.  
Wood-burning stoves have become increasingly popular (170,000 are now sold annually), injecting rural chic and hygge vibes into any home. Over the years, our industry has been working hard to improve the efficiency of these heating appliances to achieve what we call a 'clean burn', reducing the amount of emissions which contribute to air pollution. And while stove manufacturers are constantly developing new technologies to reduce smoke, it is the critical issue of wood fuel that plays the biggest role in the air quality solution.
Your stove is only as good as the fuel you burn. Think about it, if you bought a super clean energy-efficient car, would you choose to fill it with a fuel that you were unsure of? Poor quality wood fuel leads to smoke and a poor fuel economy. By understanding what happens to wood when it is burned, we can make the right fuel choices to get more burn for our buck while helping the environment.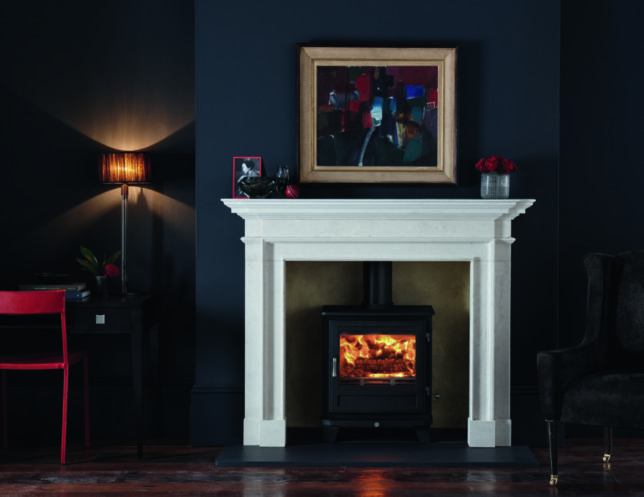 Understanding moisture content
Moisture content influences the calorific value, or energy, within wood fuel. The moisture content of a piece of wood is a measure of the relative weight of water and weight of solid wood. We know that water does not burn, therefore the more water within wood the more difficult it is to burn.
Burning wet wood is inefficient as it demands a lot of heat to boil off the water before the appliance can give out the proper level of heat to the room. This also creates a lot of smoke which damages the chimney, blackens the appliance and contributes to air pollution.
Dry wood that has been properly sourced and seasoned or kiln dried means it produces fewer particulates, more heat efficiency and less maintenance – chimneys are less likely to block and will remain easier to sweep.
Wood fuel with less than 20% moisture content is more than two times more efficient than fuel with over 45% moisture content.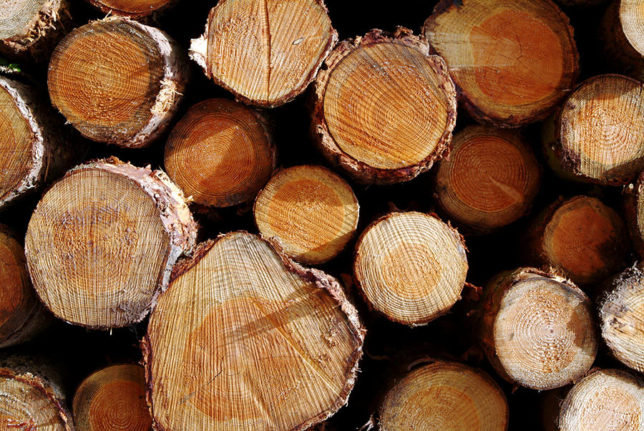 Drying wood
Moisture content from freshly felled timber is between 45-60% but by naturally seasoning the timber this can be brought down to less than 25% over a period of 6 to 18 months – dependent on the storage conditions. Now is the best time to stock up on fuel for the next winter so follow these top tips so that you're ready for the next heating season:
Cut firewood to the right length for the stove or boiler before seasoning
To dry logs, store them in a sunny, well aired space for one or two summers, ensuring fuel is not exposed to rain or snow
Radial cracks and bark which comes off easily are signs that the wood has been well-seasoned
Use a moisture content meter which can be purchased from DIY stores to check your wood contains up to 20% moisture. Insert the pins into a freshly cut or split surface in the middle of the log to get the most accurate reading
For those who need fuel on the go, The Ready to Burn scheme helps you identify logs and other wood fuel that is already seasoned and dry enough to burn. It's stamp of approval can be found on pre-packaged logs and briquettes sold at high street retailers and suppliers and shows fuel has a moisture content of up to 20%. Find your nearest supplier at: www.readytoburn.org
About the expert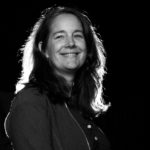 Helen Bentley Fox is Director of Woodsure and developed the successful Woodsure wood fuel quality certification scheme – the UK's only wood fuel quality assurance scheme. She conducts audits for both Woodsure and ENplus. She has been a member of BSi technical committee on solid biomass for five years. Helen has a Masters Degree in Environmental Management (Conservation) from the University of Surrey and another Masters in sustainable development from University of Worcester is technical advisor to the BSL and Head of Licensing for Grown in Britain.