The concept of work/life integration is now becoming more popular but is it the same thing as work/life balance? Some might say yes but others argue that work/life integration is a disguise to get more out of their employees for the same pay.
Whatever your thoughts on this might be, the facts are that by 2020 almost 50% of the workforce will be millennials. This means there's more pressure on employers now to encourage a more relaxed approach to work if they're to retain top talent. It's not just millennials that want to work in a different way and work/life integration can be sustainable and rewarding with the right planning.
Here are seven tips from Career and Success Coach Lynsay Anne, the founder of the Escape the 9-5 Podcast and Club, which may help make work/life integration work for you if you are an employee.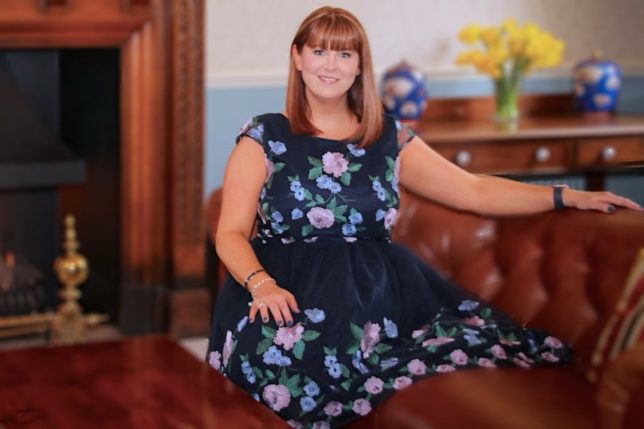 1. What Does Your Ideal Week Look Like?
Just because you're an employee doesn't mean you can't have more control over the way you work. Start by identifying what your ideal week looks like. Take out your planner and answer the following questions. When and where do you want to work? Will you work from home or in a shared work space? What work do you want to do? When will you see friends and family? When do you want to exercise? How do you want to feel about your work?
2. Where Can You Make Changes Now?
Once you've figured out what your ideal week looks like, compare it to your current reality. How far away is it to your ideal? Where can you easily make changes without the need to involve your boss straight away? For example, can you plan more time with your friends or partner? If you know you want to work less days could you plan some paid holidays over the coming weeks so you can see how it feels to work less days? Let's face it – you know it will feel good, right?
3. Request Flexible Working
Why don't you speak to your HR department or line manager to ask for the work arrangement you actually want to work? In the UK, all employees have a right to request flexible working if they've been with their employer for at least 26 weeks. You don't need to have children to work flexibly which is a common misconception. All you need to do is request the working pattern that's best for you in writing to your employer. Do you want to want to work from home? Great! Or perhaps you'd prefer part time work? Fab! Other options might include annualised hours, flexi-time, condensed working weeks and 9 day fortnights. My point is, it won't happen unless you ask!
4. Cards on the Table Chat
Formal flexible working might not be for you. Maybe sometimes you prefer to work late nights or early mornings if that's when you're the most productive. In that case it might just be that you have an open and honest conversation with your boss and explain this to them. You'll need to reassure them that your work won't be affected but you'd like to have the option to work late or early instead of the standard 9-5 (or 8-6 which is more usual these days!) The worst that can happen is they'll say no but at least you'll know what's possible.
5. My Boss is a Dinosaur!
This isn't an age thing. I've worked for young bosses in the past only a couple years older than me who were so against any type of working arrangement that didn't fit into the category of 'sit at your desk all day and work until you go home!'. It's baffling to me that more companies aren't embracing new ways of working to retain the best talent they have but unfortunately, although things are getting better, not all businesses feel the same. If you find yourself in this situation ask yourself, why do I work here if I'm not happy? Research companies that encourage flexible working and get on the radar of their hiring managers. You don't have to stay in a business that doesn't exist in the 21st century!
6. Go Your Own Way!
As I mentioned earlier, I ended up quitting corporate in 2015. It was for lots of reasons but one of the biggest was that I couldn't fit my work around my life in a way that suited me and my family. I started my own company and now work when I want to. My life and work integrate well on the whole. I might put some washing on or pick up my daughter from school in between taking client calls and going to meetings and it feels sustainable to me. The ONS recently reported that 3.2 million more Brits are expected to become their own boss in 2018. Notably more of this number are women. Could you quench your thirst for working flexibly by working for yourself? Being an entrepreneur can work really well if you want to be in full control of where your life and work meet. This brings me to to my final tip…
7. Set Up Your Boundaries
I get it right most of the time but when you're trying to integrate your work and life it's easy to get it wrong sometimes. That's why it's so important to put your boundaries in place if you work for yourself and even if you're an employee. Decide early on when you're prepared to work and when you're not. Decide if you'll do face to face work or online? What are your non-negotiables in your life? What has to come first?
Designing a life, consciously, that works for you and those around you is the key to work/life integration working for you. It's completely possible to make work/life integration work for you. Be bold! Ask for what you want at work and if you can't get it, go out there and create it for yourself!
About the expert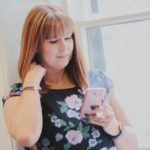 Lynsay Anne is a Career and Success Coach who works with women who feel done with the 9-5 and want to create businesses they love on their terms. Lynsay lives in Cheshire in the UK with her husband and two daughters. She is the founder of the Escape the 9-5 Podcast and the Escape the 9-5 Club, an online membership for women to help them start and build sustainable and profitable businesses whilst having fun and connecting with other women on the same path. Learn more at lynsayanne.com