The World's End Market has just announced that it will be the first restaurant in the UK to exclusively serve what has been described as the finest steak in the world from world-class meat connoisseur, José Gordón. José rears his majestic Spanish Ox on his family farm near Léon in Spain using revolutionary food philosophy which makes his cuts of meat the only steak in the world that the SLOAN! team would happily eat blue!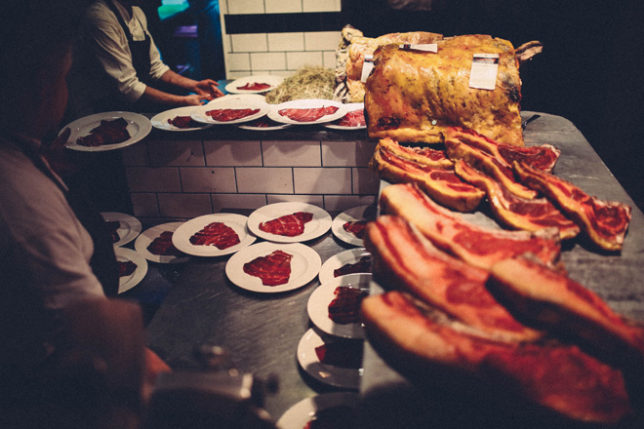 We were invited to an exclusive press dinner at The World's End Market hosted by founder and co-owner Sergey Men to preview dishes from the new menu and meet José Gordón – a rare and privileged occasion which we were extremely grateful to attend.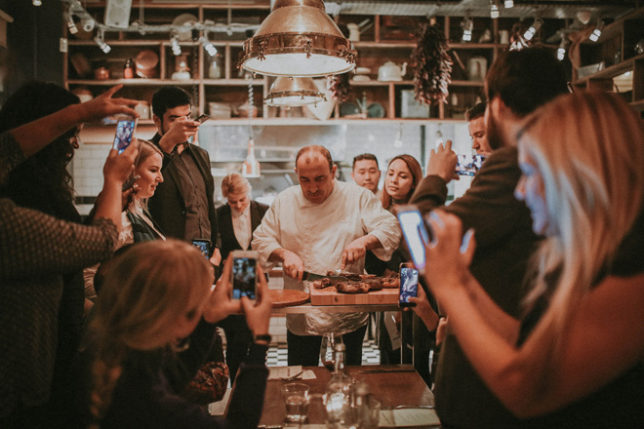 Very few restaurants from his homeland in Spain, let alone the world have been lucky enough to boast José Gordón's distinguished cuts of meat so The World's End Market is very fortunate to launch this permanent collaboration with him. After hearing from the maestro himself about his rearing and curing methods, the José Gordón tasting menu opened with Cecina de Buey – cured meat from premium ox that was so heavily marbled with fat it tasted deliciously buttery and was incredibly tender in texture.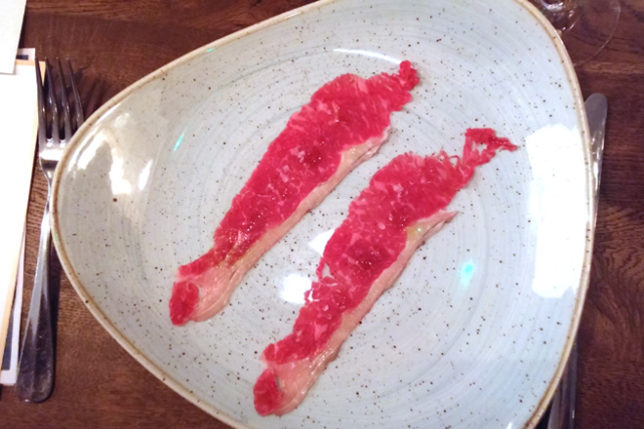 Unheard of in the meat industry, José Gordón takes local and often rare breed ox after two years building muscle in the field and "retires" them on his family's farm near the tiny village of Jimenez de Jamuz about three hours drive from Madrid. He then feds them up and lets them roam the land for up to 15 years before slaughtering them compassionately just at the point when their fat levels are in the exactly right proportions to deliver the very best flavour and succulence of beef… a moment he can tell just by stroking these fine beasts, some of which reach almost 7 foot tall. The second dish on the tasting menu was Carpaccio – taken from the entrecôte matured 180 days in the finest Spanish olive oil.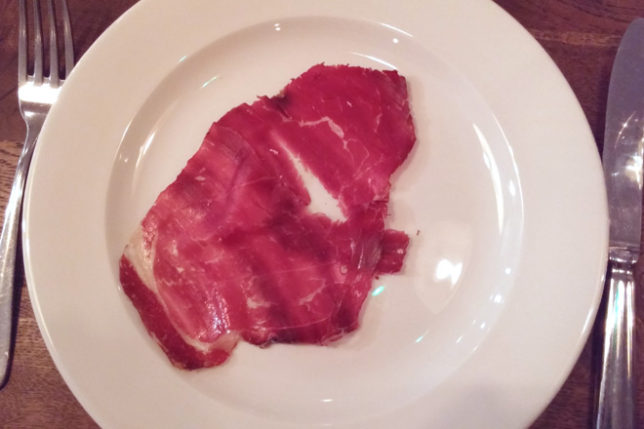 José Gordón ages his exceptional meat for revolutionary lengths of time… usually up to 90 days to intensify the flavour but meat hung for 180 days is not uncommon. The result is known as buey in Spanish. José Gordón owns the hugely successful restaurant, Bodega El Capricho, located about an hour from Léon offering seasonal and locally sourced dishes which adapts to an ever-changing menu while a carefully selected wine list balances old and new world vintage labels. The next dish on the tasting menu was Steak Tartare – carefully seasoned and prepared that was so delicious on its own there wasn't a raw egg in sight!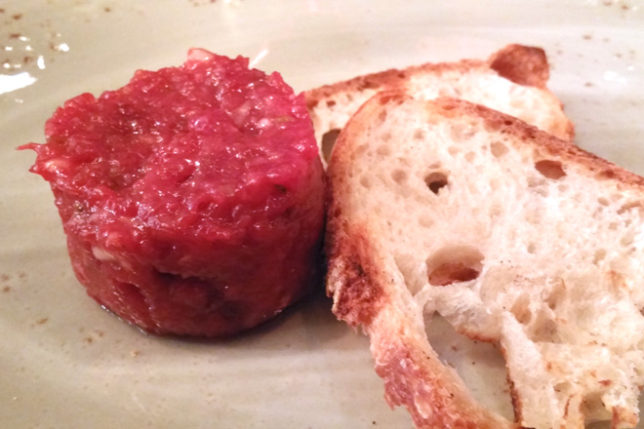 The new menu at The World's End Market will include tender cuts subject to a high quality and detailed process. All the meat served at Chelsea's emporium of gastronomic delight is dry-aged individually for at least 90 days to ensure the most succulent and flavoursome finish for a taste, texture and experience like no other. The fourth dish to be presented to us was Vacio de Buey – flank steak with beautiful layers of tasty fat served with charcoal grilled Spanish red peppers.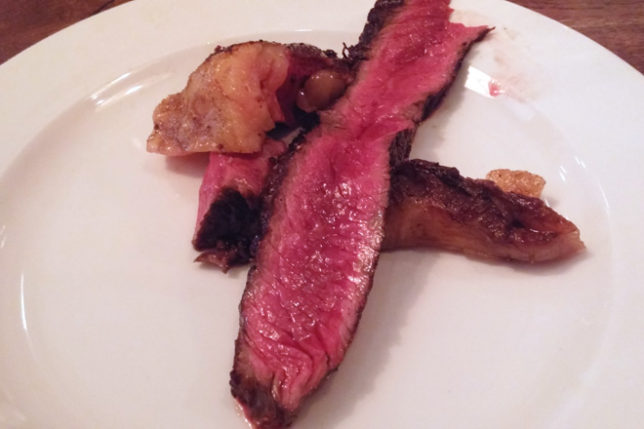 An excellent addition to the culinary offerings of The World's End Market, José Gordón chose to collaborate with The World's End Market after sharing mutual respect and philosophy with co-owner and chef, Sergey Men who himself is a gastronomic expert having spent the last 18 years in the restaurant industry starting his culinary journey as a sushi chef working in six of the best Japanese restaurants of the world before founding The Markets Group with the opening of their first restaurant in Crystal Palace. The fifth and final dish on the tasting menu was the star of the evening known in Spanish as Chuleta de Buey.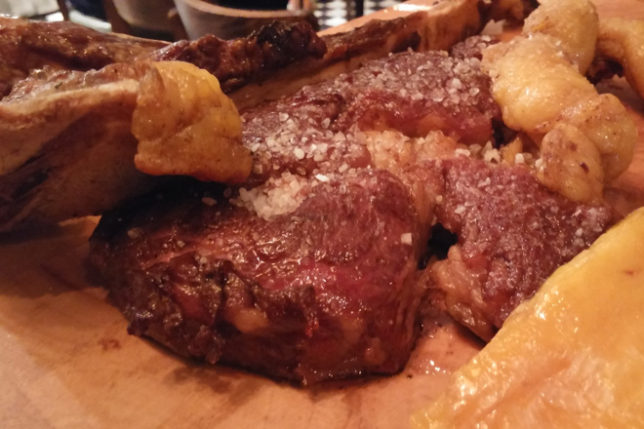 This premium ox rib eye steak gives new meaning to melt-in-the-mouth having been matured for 90 days giving this cut its trademark intense meaty flavour and unsurpassed texture.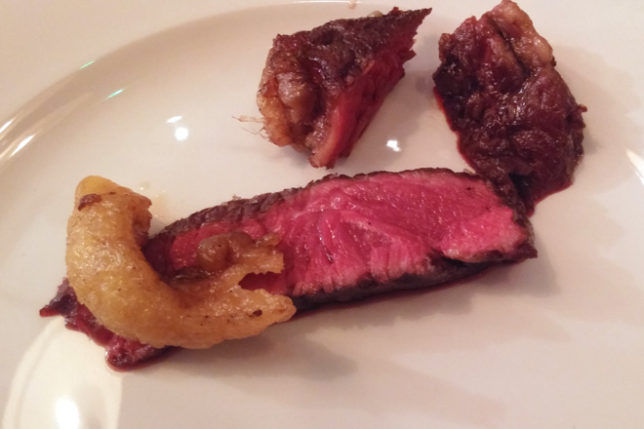 Flooded with natural light and boasting some of the freshest ingredients in London, The World's End Market is located in the grandeur of the Grade 2 listed building which was once a Victorian gin palace on Chelsea's famous King's Road. This new and exciting gastronomic partnership between José Gordón and Sergey Men will undoubtedly attract culinary connoisseurs from across London and indeed the UK to experience some of the world's greatest cuts of steak from Spanish meat maestro José Gordón.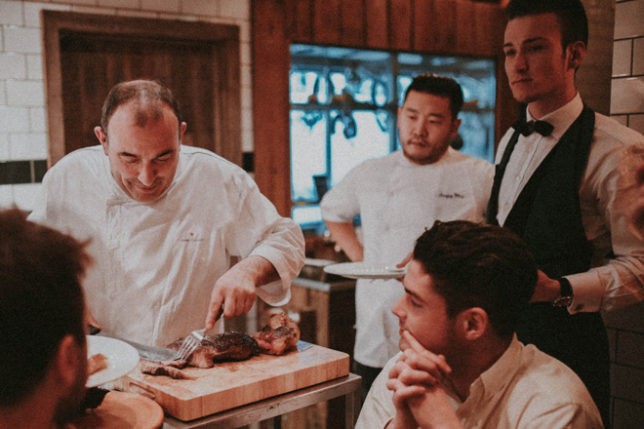 You now won't have to travel to the end of the world to taste the world's best steak… just grab a taxi to The World's End Market.
The World's End Market
459 King's Road, Chelsea SW10 0LR
020 7352 2150
www.theworldsendmarket.com
@theworldsendmarket