While most homes are adorned with art in some form or other, few will be graced with the presence of a single standout piece that completes and elevates a room or creates a true centrepiece wow factor. But if you are looking to transform your home through one central work, where would you start, how could you possibly know that your investment was money well spent, and what could a centrepiece do for your home?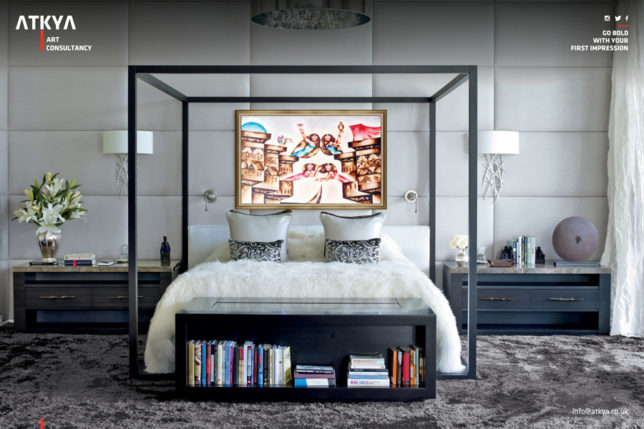 Art is a subjective purchase. What looks good to you may look wrong to someone else, and there are a million and one reasons why you might have selected the artworks that hang from your walls, embellish your spaces, and decorate your hallways – a reminder of family, a time or place, the imagery it depicts or the colours it projects. But when you consider buying a centrepiece for a room or home, it's important to look at this purchase with very different eyes.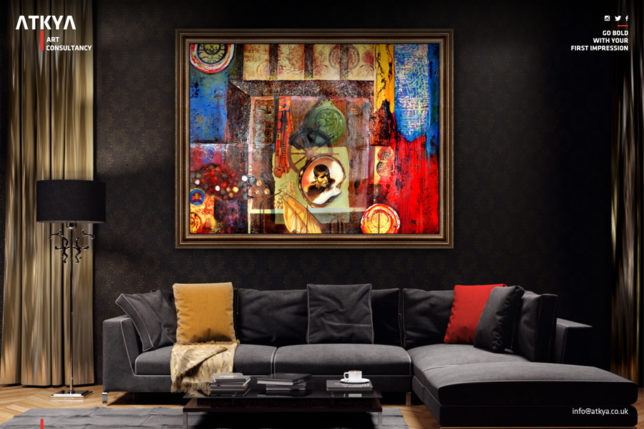 A centrepiece can be a single purchase that says all that it needs to say or it could be the starting point, the focus, of a collection you eventually curate. This and many other questions need to be considered before the right piece can be selected. After years of working with royal families, ambassadors, corporate high-fliers and other successful individuals, we know that for the right work of art to fit with your home, lifestyle and personality, a waterfall decision mapping process must be followed from the get-go.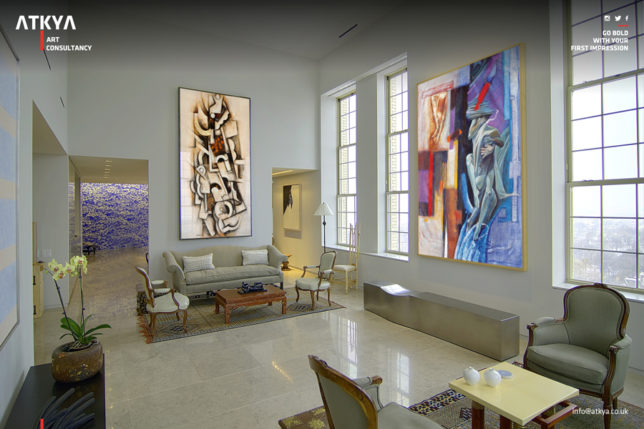 Eyes
Who is the artwork to be viewed by? Is this a private or personal purchase, something for your and your family's eyes only, to be located in a bedroom, a study or a library? Or is it a statement piece, something proudly showcased so the whole world can marvel at it in a living space, dining room or reception hall? Who the artwork is to be seen by, bought for, and why, are vital elements to consider when determining what would make an ideal centrepiece.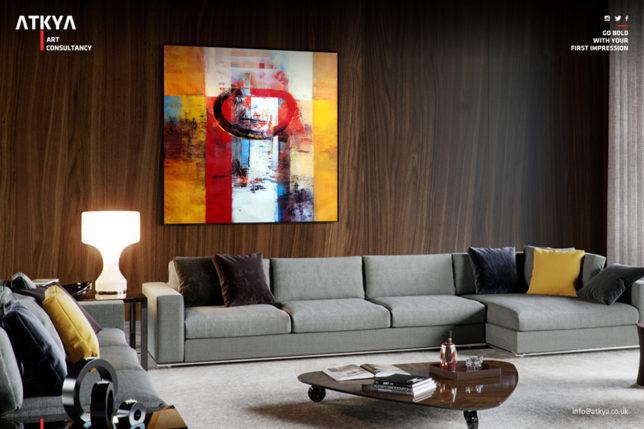 Space
Once the room and reasoning have been determined, we need to look at the space the centrepiece will occupy, its size, use and functionality. Is it a room for family and social activities, or is it a formal and austere space? We'd need to assess the natural light and man-made illumination at various times of the day, the style of furniture, and the age and architecture of the home and, specifically, the room. The interior design of your space has a massive impact on the centrepiece you should select. This will all be vital information when later we decide whether your centrepiece should blend in or stand out.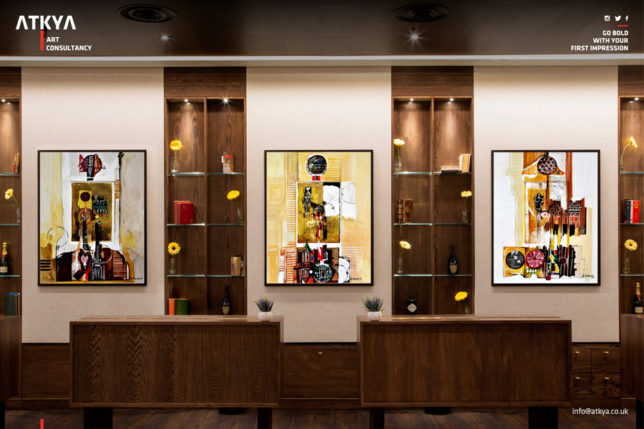 Colour
Everything should be considered here – the colour and texture of walls, whether paint or paper, exposed brick or panelling, the colour and fabrics of furnishings, the colour and intensity of light. All can be used to elevate or supress the spectacle of the centrepiece you're considering, along with the position of the artwork, and the question of whether what you already have in the room can be tied into or purposely clashed with for the impact this will create.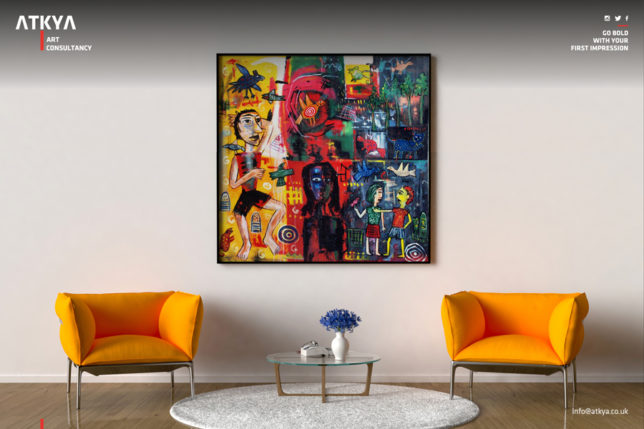 Aim
Is your decision to purchase a centrepiece artwork governed by decorative aspirations or social status? Are you looking for elegance or cutting edge? Your personality and preferences play a big part in the decision of blend and enhance or standout statement piece – colours that tie a room together or that disrupt in order to catch the eye. Are you a private or vivacious individual; what's the aim of the artwork you select?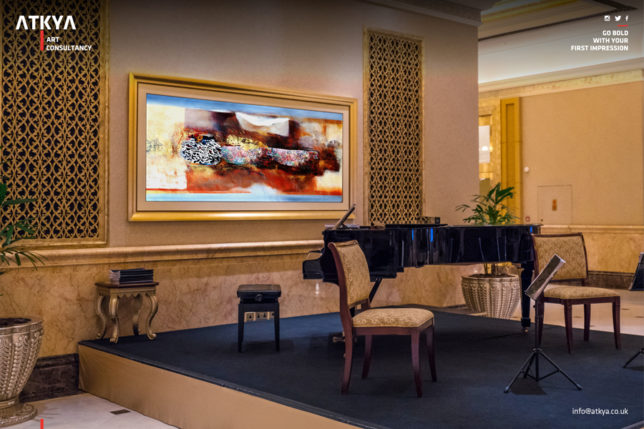 These questions offer a structured way for us to determine the right centrepiece for your home. Though we cannot second-guess your answers, as this is an article about centrepieces with wow factor, we can assume that it should have scale without being garishly overpowering. It should stand out so the right amount of colour and texture clash will be achieved, and, while the right canvas, tapestry or objet d'art can be a centrepiece work, if your home and personality will allow, there is little that can better the right choice of sculptural art.
About Matisse Ghaddaf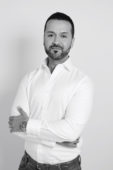 Matisse Ghaddaf is a co-founder of Atkya, an exclusive art consultancy that numbers governments, corporations, and many discerning individuals among their clientele. Their artists work in numerous mediums, and Atkya curate, create and design collections for clients across the globe.