Founded 10 years ago, Xerjoff was launched by Sergio Momo with the aim of blending the most luxurious materials to complement the most affluent global lifestyles. The result is a collection of some of the most exquisite unique and limited edition scents available in the world today. Years of research and development have culminated in a collaboration of leading international craftsman combining the distillation, blending and packaging of the precious essences created in Grasse, Spain and Italy.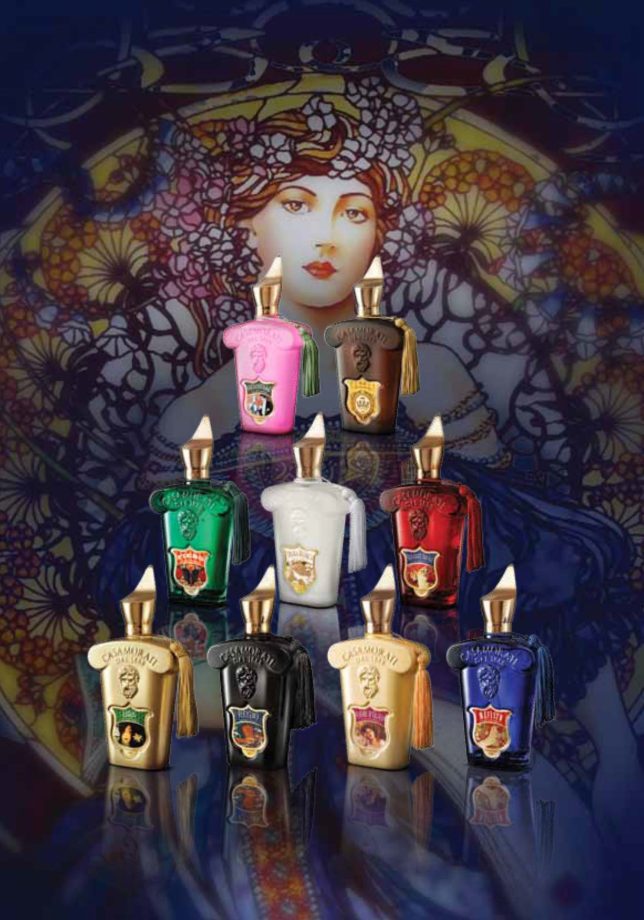 La Fabbrica de Profumi C. Casamorati was established in Bologna around 1888 and specialised in creating fine fragrances and sophisticated soaps. The specialised artisans of Italy created rich couture smells that were perfect capsules of the moment in time they were worn.
It is this Old World style and traditional craftsmanship that Xerjoff resurrects in the Casamorati series of perfumes. The collection strives to capture moments in time so you can enjoy your exclusive scent for your personal memories.
Inspired by vintage Italian scent making Xerjoff introduces its new collection of fragrances, XJ Casamorati, handpicked by Harvey Nichols for their ITALICA department which opened in November. Harvey Nichols is the leader of London's renaissance of Italian heritage and Xerjoff Casamorati is the centrepiece.
XJ Casamorati combines the highest quality raw materials and sophisticated perfumery in seven luxury bouquets with its Art Nouveau packaging reflecting the fusion of nature, passion, and artistry contained in each bottle. Our favourite scent is the Bouquet Ideale which launched in 2010 and the nose behind this fragrance was Jacques Flori.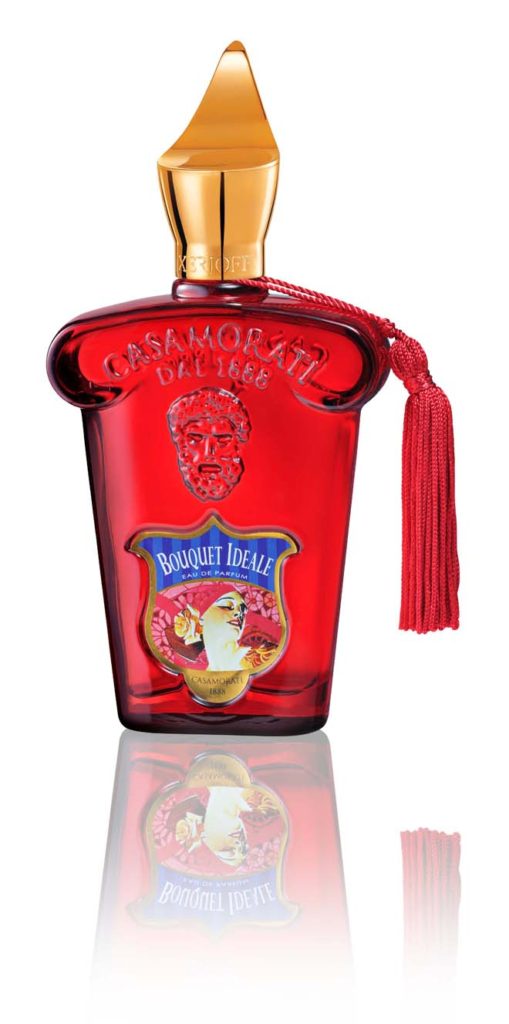 Warm and seductive, Bouquet Ideale is a spicy floral eau de parfum composed of a beautiful powdery cashmere accord with mysterious touches of vanilla and papyrus. Heart notes of cinnamon and nutmeg lend a spicy heart while a sensual blend of tobacco flowers, labdanum absolute, vanilla, coumarin and musks make up the base of this intoxicating scent.
This orchestra of notes embraces your soul and delivers it to a faraway Mediterranean island, where the winds from the south carry the scents of flowers and spices. Bouquet I'deale is an unforgettable dream on a romantic April night.
Xerjoff CASAMORATI Bouquet Ideale costs £240 for 100ml and is available in the UK at the exclusive Salon De Parfums in Harrods, Fortnum & Mason and Harvey Nichols. Xerjoff fragrances are also available at Bergdorf Goodman NYC and key department stores and boutiques across Europe, USA, Middle East and Asia.